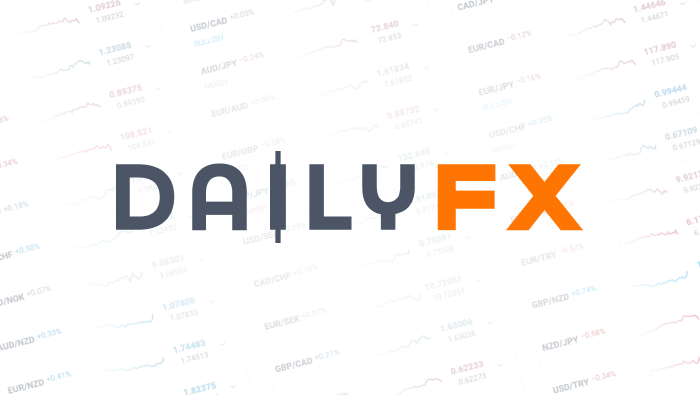 Little Relief Ahead for G10 FX's Weakest Currency, the British Pound
Fundamental Forecast for GBP: Bearish
We're less than 70 days away from the historic 'Brexit' vote on June 23, and preference remains that a status quo 'Remain' vote will win out. On Thursday, we got a peak of the new (at least until June 23) normal that when the Bank of England speaks, they understandably pronounce the uncertainty of a potential 'Brexit' as a drag on the economy going forward. This rhetoric will likely also lead to few 'Bullish Runs' by the GBP until the votes are counted. Specifically, they noted on April 14, "There are some signs that uncertainty relating to the EU referendum has begun to weigh on certain areas of activity, as some decisions, including on capital expenditure and commercial property transactions, are being postponed…This might lead to some softening in growth during the first half."
Learn All About the 'Brexit' Vote Here
The cost of hedging downside 'Brexit' risks via options are near the highest on record via 3M 25 Delta Risk: Reversals, which goes to show that the perceived risk is very real. Some have pointed to the failed polling of the Scottish Referendum as a reason to doubt upcoming fear of a Brexit. However, the options market shows that people are seeing the risk as significant enough to be covered going into June 23.
We can gather from recent BoE rhetoric & the Scottish Referendum that the volatility will likely heighten in the weeks heading into the June 23 vote. Additionally, economic data will likely be a negative on the margin for GBP as the National Institute of Economic and Social Research said last week that GDP may have expanded at the weakest pace in more than three years in Q1. The reason data could have asymmetric outcomes is that positive prints won't be expected to switch BoE to hawkish mode.
One reason the Brexit concern is rising is the need that the U.K. has for external capital. Currently, London has a ~4-5% Current Account Deficit of GDP, which relies on foreign inflow to support the deficit. The clear fear regarding a Brexit is that such an economic divorce could leave the UK unusually exposed and put the Sterling in a scenario potentially similar to the break of the ERM in 1992. Many nations need foreign Capital, but there is a heightened potential that needed foreign capital will be harder and more expensive to come by if their credit ratings are dropped on a Brexit.
Therefore, while economic data surprises such as increased inflation measurements are nice, it's unlikely we'll see anything close to a surge of GBP buying outside the occurrence that Brexit risk is diminishing or has diminished. Additionally, even polls showing a shift in the 'Vote Stay' or 'BRemain' camp taking a lead are unlikely to be a dramatic catalyst for GBP bargain hunters just yet.
Sentiment Analysis Encourages Watching for the Next Big Move In GBP/USD Positioning
Our internal sentiment system, the Speculative Sentiment Index, appears to favor further GBP weakness, with a specific focus on GBP/JPY downside. The ratio of long to short positions in the GBP/USD stands at 1.43 as 59% of traders are long. We use our SSI as a contrarian indicator to price action, and the fact that the majority of traders are long gives a signal that the GBPUSD may continue lower. However, it is worth noting that the trading crowd has grown less net-long from yesterday and last week.
DailyFX provides forex news and technical analysis on the trends that influence the global currency markets.