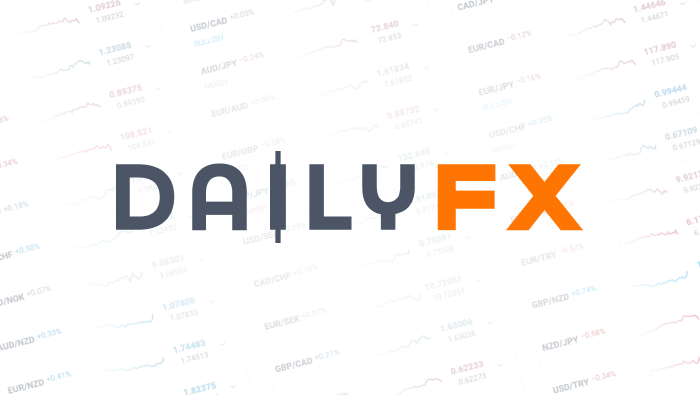 Four Markets of Extreme Vulnerability as We Approach the Brexit Vote
Talking Points:
- The upcoming Brexit referendum in the UK has markets pulled back like a rubber band with the potential to snap in an extremely low-liquid environment. This is one of the more daunting event risks in awhile, and we look at four of the more vulnerable markets as we approach the vote on Thursday. For background on Brexit, please see our article, The Build-Up to Brexit.
- Many global markets are vulnerable to rampant volatility as we approach the Brexit vote, and in this morning's Market Talk, we look at four of the most likely markets for extreme volatility around the event. This can serve as a roadmap of what traders can or should look to avoid in the effort of avoiding whipsaw-like price movements. Many banks and institutions are tightening up risk as we move into the referendum, and many individual traders should take note and make similar adjustments.
- This can be a prime opportunity for the trader to work on their approach or strategy while avoiding the chaos that could come into markets around the referendum. For those looking to improve risk management, please check out our Traits of Successful Traders research. And for those looking to add additional tools to their approach, our SSI indicator or our recently-unveiled GSI indicator are two very relevant options.
The upcoming referendum in the UK on Thursday is set to have results delivered on Friday morning, and already many investors are lining up ideas for how to best position themselves for when the results of this vote are delivered. But this can be a dangerous endeavor: It's expected that many banks and institutions are going to tighten up risk going into the event, and this means that we're likely going to be looking at lower liquidity across many global markets as the results of this vote are heard. And to make matters even more interesting, the results are expected to be communicated between 7-9 AM in London, which is 2-4 AM Eastern Time; and this could mean even lower liquidity.
And to add a dose of confirmation to the matter, we've already heard from a major bank warning that they would not be able to provide usual levels of liquidity in currencies and that pricing could be constrained around the Brexit referendum.
In this article, we're going to look at four markets that could be especially troubling for traders around the vote.
GBP-pairs
This is somewhat of the eye of the storm, and we've already heard from numerous brokers increasing margins in GBP-pairs as we approach Brexit; and the reason for such a move is logical. If banks aren't able to provide ample liquidity, that means the broker carries significantly more risk with client positions as they aren't able to offset positions as quickly, easily or with as much price assurance as they normally would. This can mean that the trader is exposing themselves to even higher risks of slippage or gaps against their own positions.
So this is somewhat of the apex of risk in the fact that we have a really big driver that everyone is looking for at the same time on Friday morning; the effects of which are causing many banks to tighten up risk, thereby decreasing liquidity and making the potential for chaotic moves even more profound.
We've already seen a considerable amount of volatility across the GBP-spectrum, including a 700-pip incline since Thursday of last week as traders have factored in a higher-probability of a vote to 'stay.' But, as John Kicklighter noted, such an assumption may actually create even more market risk given the fact that much of this anticipation is being driven by polls with really small sample sizes.
So, even though it may look like we're headed for a vote to stay with the recent trend in polling numbers combined with the visceral spike that we've seen in GBP, it's important to know what we don't know here, and that's how the actual vote is going to pan out.
On the chart below, we look at the recent 'jack-knife' move made in GBP/USD, where an aggressive down-trend drove prices down to the 1.4000 handle on Friday only to see an aggressive reversal rip higher by over 700 pips in four trading days.
Created with Marketscope/Trading Station II; prepared by James Stanley
Euro-pairs
Many looking to avoid GBP-risk may shift their views to the Euro under the premise that the Euro may be more liquid or 'less-exposed' to market risk around the Brexit referendum. And while recent price action may be more subdued in Euro-crosses than what we've seen in the British Pound, as our own Ilya Spivak explains, this doesn't mean that the Euro isn't vulnerable. And because markets may be underestimating the threat that a Brexit vote poses to the Euro, this could mean even more vulnerability in Euro-pairs as the results of the referendum make their way into markets.
On the chart below, we look at EUR/USD on the 4-hour chart, with the same sell-off leading into the top-side reversal that we had looked at above in the Cable. While the Cable's run from Thursday's low to this week's high amounts to approximately 700+ pips, EUR/USD put in a more subdued, albeit still volatile run of 250-pips, trough to peak.
Created with Marketscope/Trading Station II; prepared by James Stanley
The FTSE 100 (UK100)
The past couple weeks' of price action have shown how vulnerable global equities are to the upcoming Brexit referendum; seeing many equity markets sell-off on indications of a 'leave' vote showing a majority while rallying on the heels of polls indicating a majority for 'stay.'
We've been able to see recent price action in the FTSE 100 (UK100) mirror these themes of risk-aversion and risk-accumulation that have been seen in the British Pound, including the reversal off of last Thursday's lows. But, curiously, while GBP/USD has rallied up to new highs on the back of the recent turn of polls indicating a majority leaning towards 'stay,' the FTSE has merely rallied up to a lower-high batch of Fibonacci resistance.
Created with Marketscope/Trading Station II; prepared by James Stanley
Gold has been moving along with Brexit fears along with many global equity indices. The past two months have seen quite the move in Gold prices, as May saw prices drop from $1,300 to $1,200; only for prices to drive back up to new highs in the first two weeks of the month to set a new high at $1,315.48 on Thursday morning.
And as Brexit fears have been apparently receding Gold prices have fallen off of highs to drop more than $40 in the past four trading days.
But, as we looked at above, this can make matters even more dangerous as an expectation is getting filtered into the market. If that expectation comes to fruition, the reward-side of the trade could be mitigated as we've already watched traders factoring that in. And if that expectation doesn't come to fruition, then matters can get considerably more daunting as a low-liquidity environment sees traders scrambling to cover positions as prices throttle higher.
On the chart below, we're looking at the recent parabolic-like move in Gold prices with that Thursday reversal.
Created with Marketscope/Trading Station II; prepared by James Stanley
--- Written by James Stanley, Analyst for DailyFX.com
To receive James Stanley's analysis directly via email, please SIGN UP HERE
Contact and follow James on Twitter: @JStanleyFX
DailyFX provides forex news and technical analysis on the trends that influence the global currency markets.