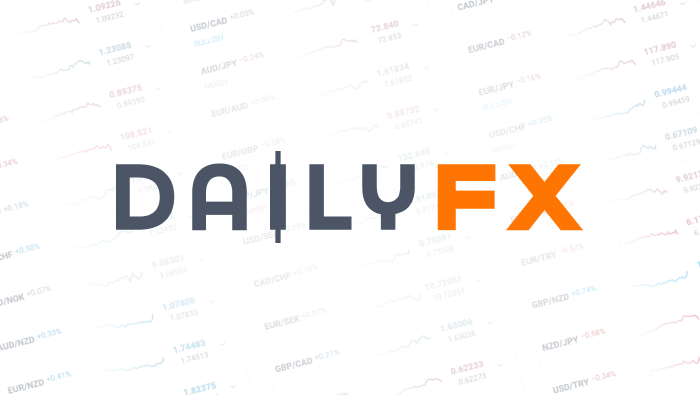 Will Fed Chair Yellen Save the US Dollar on Capitol Hill?
Talking Points:
- Humphrey-Hawkins begins today at 14:00 GMT.
- Markets in full-fledged 'risk-on' mode with Gold, JPY trading lower.
- FX volatility set to remain high with the Brexit vote next week - it's the right time to review risk management principles to protect your capital.
This week isn't about the US Dollar; hardly. It's all about Brexit. But that doesn't mean a few things are bound to pop up that could drive currencies outside of the limelight. Notably, with Fed Chair Janet Yellen appearing in front of Congress each of the next two days, one can't help but wonder if this is the best opportunity for the US Dollar to regain its footing over the course of the week.
Let's take a step back first. Why is Fed Chair Janet Yellen going to Capitol Hill?
The Full Employment and Balanced Growth Act of 1978, better known as Humphrey-Hawkins, mandated the FOMC to testify before Congress on its recent actions. It builds on the Federal Reserve Reform Act of 1977 which, while better known for explicitly adding the Fed's famous "dual mandate," first added the Monetary Policy Reports to increase Federal Reserve oversight. The Chair of the Fed appears before the House Committee on Banking and Financial Services and the Senate Committee on Banking, Housing, and Urban Affairs.
The reports are semiannual and each Committee supervises one of the two meetings per year. meetings follow a general outline: a briefing on recent economic and financial developments; a report on recent monetary policy; and a summary of economic projections. Tomorrow's testimony will be before the Senate Committee at 10:00 EDT/14:00 GMT; Wednesday's testimony will be with the Housing Financial Services Committee at the same time.
At the last Humphrey-Hawkins, on February 10 this year, Chair Yellen began with a breakdown of progress toward the Fed's dual mandate, focusing on improvements in the labor market and headwinds for inflation. She then discussed the Monetary Policy aspect of raising interest rates off of the zero bound where they had been for seven years and reaffirmed the fact that this was not a tightening of monetary policy, just a gradual removal of accommodation. Lastly, she gave an extended version of the Summary of Economic Projections (SEP).
While these meetings tend to not be forward-looking and little new information is usually given, there have been surprise positions taken in these meetings. At the February testimony earlier this year, Chair Yellen explicitly expressed openness to considering negative interest rate policy ("NIRP") should there be a downturn in the near future and that the Fed had considered NIRP in 2010. While it was widely expected that if there was a downturn the Fed would follow the ECB and the BOJ into negative territory, it hadn't been explicitly said by a Fed Chair. When the commentary was revealed that week in February, EUR/USD ranged between $1.1087 and $1.1376, while the USD/JPY traded between ¥110.97 and ¥117.53.
Chart 1: USD/JPY Hourly Chart (February 7 to February 12, 2016)
One theme we are curious to hear about tomorrow is the upcoming Brexit referendum and its impact on the past June FOMC meeting, and how it may impact the next FOMC meeting next month. Other possible themes may be falling survey-based inflation expectations in context of rallying and stabilizing oil prices, and better financial market stability when compared to earlier this year (the TED spread remains muted and BBB OAS-adjusted spreads are flat).
Similarly, the recent shift lower in the Fed's dot plot, in part thanks to St. Louis Fed President James Bullard's forecast for rates remaining at the lower bound over the next few years, should come into question. At their hike in December 2015, the FOMC said it could raise rates up to four times this year; now, at the half-way point, none have materialized.
See the video (above) for technical considerations in EUR/USD, GBP/USD, USD/JPY, AUD/USD, GBP/JPY, and the USDOLLAR Index.
Read more: Retail Crowd Flips Positioning in GBP/USD on Approach to Brexit Vote
--- Written by Christopher Vecchio, Currency Strategist
To contact Christopher Vecchio, e-mail cvecchio@dailyfx.com
Follow him on Twitter at @CVecchioFX
To be added to Christopher's e-mail distribution list, please fill out this form
DailyFX provides forex news and technical analysis on the trends that influence the global currency markets.