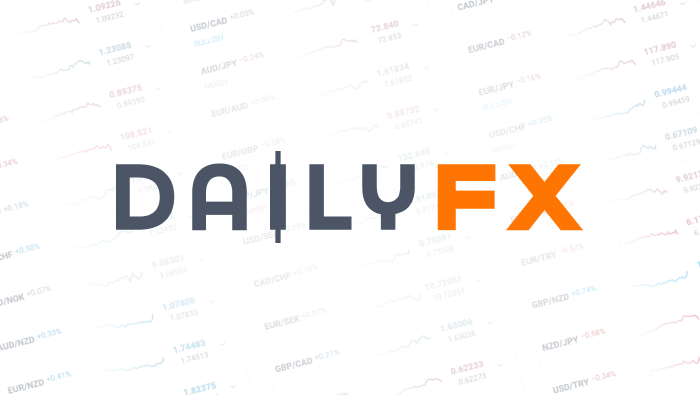 GBPJPY SSI Bearish Signal Grows More Extreme
Talking Points:
-GBPJPY SSI readings moved from +2.1 to +2.3
-Euro uncertainty could create volatile and illiquid conditions in EUR pairs
-Breakout conditions are elevated for JPY pairs
The DailyFX Plus Breakout2 strategy is one of the more popular strategies followed. Since it trades breakouts with a sentiment filter, the strategy tends to work well in volatile and emotional market conditions.
Though broad based breakout market conditions have been muted over the past few weeks, there are still pockets where markets are more likely to follow through. The GBPJPY is one market with more extreme SSI readings and therefore of interest to trade on the Breakout2 strategy. The growing number of long traders with a net sideways movement suggests that a break lower may follow through.
Also, inspection of the price chart shows the pair has the potential to correct lower a couple hundred pips. The green box identified on the chart below is near the 61% retracement level of the prior up trend. On the other hand, if a move higher does take place, the SSI filter in the strategy should shelter some of the short trades from triggering.
As a result, its conviction rating was improved from a '2' to '3'.
Though volatility is likely to be the name of the game for EUR pairs due to the Greek situation, traders will need to be careful with holding EUR exposure over the weekend. There are many other trading days in a year and trying to pick up a few pips over a potentially volatile weekend is riskier than when the Greek situation finds resolution.
Note in the conviction chart below the EURJPY and EURAUD are given higher ratings. These pairs are not exempt from overall EUR volatility and are subject to being illiquid too. One way a trader could handle the Greek situation is by closing out EUR trades and turning off EUR systems prior to the end of Friday. Then, reassess the open on Monday and determine if the waters have settled to turn the systems back on.
It can be tempting to second guess a decision to remain on the sidelines during a volatile news event. Traders look at a chart and see price move in the direction you anticipated and second guess why we sat on the sidelines. Sometimes, that second guessing may even drive the trader to enter into the position after the fact at a worse price. However, it is important to remember this is just one trading day of many and having staying power is more important than one day's worth of news trading. Be careful with your emotions during volatile environments.
As a result, generally the JPY pairs are displaying ingredients for a potential follow through of breakouts. The GBPJPY, USDJPY, AUDJPY, (EURJPY and EURAUD after a calming of the storm this weekend) are given higher ratings.
DailyFX Plus Breakout2 Conviction Chart for February 20, 2015
| | ADX | ROC | Volatility Expansion? | Sentiment Signal | Conviction |
| --- | --- | --- | --- | --- | --- |
| EURUSD | Range | Neutral | No | Neutral | 1 |
| AUDUSD | Trend | Neutral | Yes | Bullish | 1 |
| GBPUSD | Range | Bullish | No | Bearish | 1 |
| NZDUSD | Range | Bullish | Yes | Bullish | 1 |
| USDCHF | Trend | Bullish | No | Bearish | 1 |
| USDCAD | Trend | Neutral | Yes | Neutral | 1 |
| USDJPY | Range | Neutral | No | Bearish | 2 |
| EURJPY | Range | Neutral | Yes | Bearish | 2 |
| GBPJPY | Range | Bullish | Yes | Bearish | 3 |
| CHFJPY | Trend | Bearish | No | Bullish | 1 |
| AUDJPY | Trend | Bearish | No | Bearish | 2 |
| EURAUD | Trend | Bearish | Yes | Neutral | 3 |
To receive future articles emailed to you regarding the conviction ratings for the DailyFX Plus Breakout2 signals, sign up for the distribution list here.
Last Week's Conviction Report: USDJPY Consolidates Lower Towards 117
Though this is written with the Breakout2 strategy in mind, the information contained can be applied to intraday breakout strategies in general. To trade manually, simply analyze the support and resistance levels and buy a break of resistance or sell a break of support.
As you can see in the chart above, the ADX and Rate of Change (ROC) are grouped together. Since the ADX doesn't indicate direction, only strength of move, we want to couple it with a rate of change indicator.
When trading a breakout strategy, ideally we would like to see prices in a trend and moving. This would increase the chance of a breakout that would follow through. If prices are in a range and if the ROC is neutral, that indicates there isn't prices are comfortable near the current levels until a catalyst creates discomfort for the price.
Ideally, we would like to see a directional move take place with expanding volatility. Expanding volatility can be measured through analysis of ATR range or perhaps volume expansion.
The fourth item is sentiment as read through SSI. The result of the "Bearish" means the SSI reading is > 1.22 and "Bullish" means SSI is <-1.22. For a current reading of SSI, log into DailyFX Plus and view the Speculative Sentiment Index section (SSI).
When taking this together and a conviction reading is assigned. It is important to understand the conviction reading is the opinion of the author and not a recommendation to trade, use, or not use the DailyFX Plus Breakout2 strategy.
A conviction rating of '3' means the ingredients exist for a breakout market condition that the Breakout2 strategy enjoys. A reading of '1' represents a mixed bag and that the Breakout2 strategy is more at risk of a market condition that doesn't cater as well to breakouts.
For example, the GBPJPY was given a '3' conviction due to an extreme SSI reading of +2.3.
Therefore, the conditions exist for a potential follow through of a breakout in the GBPJPY, if a breakout trade sets up.
---Written by Jeremy Wagner, Head Trading Instructor, DailyFX Education
The DailyFX Plus Breakout2 strategy can be automated. If you wish for the trades to trigger automatically into your account, register for a Mirror account which provides you access to dozens of other strategies as well.
Follow me on Twitter at @JWagnerFXTrader.
See Jeremy's recent articles at his DailyFX Forex Educators Bio Page.
Feedback? Email Jeremy at jwagner@dailyfx.com
DailyFX provides forex news and technical analysis on the trends that influence the global currency markets.