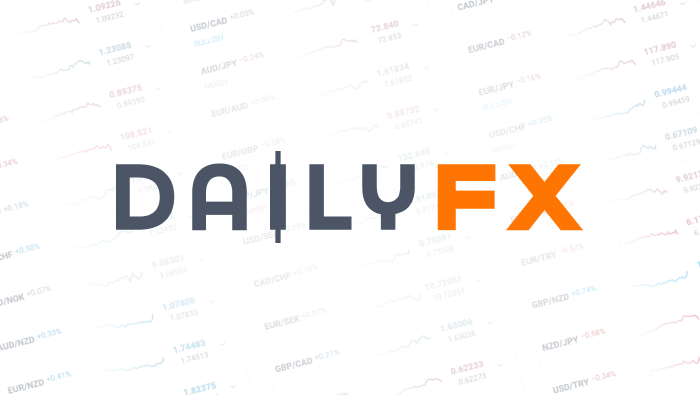 The Definitive Guide to Scalping, Part 1: Market Conditions
Talking Points
Forex Scalpers should always identify market conditions before trading
Markets can be broken into three major environments. Trends, Ranges, and Breakouts
Once identified, traders can select the appropriate strategy that fits present price action.
Before any scalper places their first trade it is important to identify the markets current technical condition. Every day will bring a new price action, and it is important that we are using the appropriate trading strategy to meet the day's challenges.
Today we will review the three most common market conditions presented to Forex traders. All of these conditions can be identified by identifying key points on your chart through basic technical analysis. Once we have a grasp on market direction, we can then look to better implement the scalping strategy of our choosing.
Learn Forex – USD/CAD Trend, Range, and Breakout
(Chart prepared by Walker England)
Price Ranges
Identifying a trading range is the first market condition we will review. A range occurs when price is moving virtually sideways which can also be associated with channel trading. Even though the market doesn't have a clear direction, it can still provide opportunities for diligent scalpers once one is identified.
The first step to finding a range is to identify support and resistance on your chart. These pricing levels can be found by connecting a series of recent market highs and lows using horizontal lines. Resistance is the current ceiling on price and Support is defined as price actions current floor. These points will be the basis for our strategy, and should be clearly marked on our chart before moving further.
As long as a range holds, scalpers can take a neutral market stance. This means they can look to take both buy positions near levels of support and sell look to sell levels or resistance.
Learn Forex – Identifying a Trading Range
(Chart prepared by Walker England)
Strategic Breakouts
When market ranges end, we are most likely to encounter a breakout. A breakout market occurs when price moves through or "breaks" an identified level of support or resistance. Immediately following a breakout, traders can look to take advantage of scalping opportunities with the fresh market momentum.
Below we can see a breakout from the previously identified range on the USD/CAD 30 Minute chart. Once the previous price ceiling broke, traders had the opportunity to buy the market. The process of trading a breakout can be simplified through the use of an entry order. These orders will remain pending and execute once the price selected becomes available for trading.
It should be noted, in the event of price breaking a level of support, this process can be replicated. However, with new downward momentum scalpers will look to sell the market.
Learn Forex – USD/CAD Price Breakout
(Chart prepared by Walker England)
Trending Markets
Breakouts normally signal the beginning of a market trend. The Forex market is known for its propensity to continue moving in a singular direction for an extended period of time, and once found scalpers can trade in the direction of the trend.
The process of identifying the trend begins with the identification of a series of swing highs and lows. A swing low is identified by a current valley on a graph, which normally represents a temporary low. Swing highs will identify temporary peaks in price action. If a currency pair is making a series of higher highs as in the USD/CAD 30Minute chart below, you are probably looking at prices advancing in an uptrend. This is a strong signal for scalpers to begin looking for fresh buying opportunities.
It should be noted that markets are just as prone to declining in downtrends. In the event that a chart is printing lower lows and lower highs, scalpers should then look to sell the market with the charts current direction.
Learn Forex – USD/CAD Uptrend
(Chart prepared by Walker England)
Now that you are a little more familiar with various market conditions, we can proceed to look at some of the different topics that are vital to Forex scalpers. In our next edition, we will begin to look at different timeframes and currency pairs, along with how they can affect our scalping outlook.
If you missed one of the previous installments of the Definitive Guide to Scalping, don't worry! You can catch up on all the action with the previous articles linked below.
The Definitive Guide to Scalping, Part 1: Market Conditions
The Definitive Guide to Scalping, Part2: Currency Pairs
The Definitive Guide to Scalping, Part 3: Time Frames
The Definitive Guide to Scalping, Part4: Support & Resistance
The Definitive Guide to Scalping, Part5: Scalping Ranges
The Definitive Guide to Scalping, Part6: Scalping Retracements
The Definitive Guide to Scalping, Part7: Scalping Breakouts
The Definitive Guide to Scalping, Part8: Risk Management
---Written by Walker England, Trading Instructor
To contact Walker, email WEngland@DailyFX.com
Follow me on Twitter @WEnglandFX.
To Receive Walkers' analysis directly via email, please SIGN UP HERE
DailyFX provides forex news and technical analysis on the trends that influence the global currency markets.