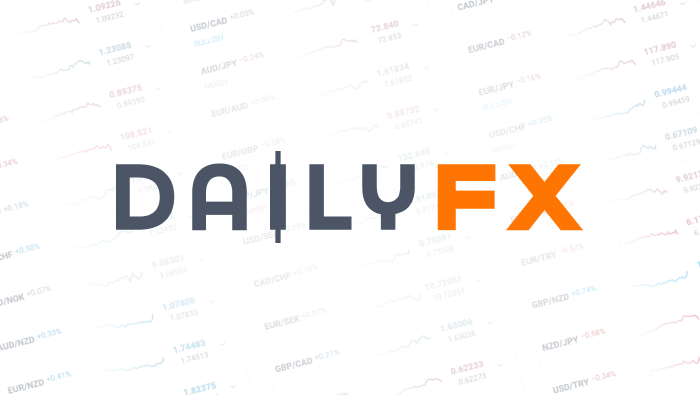 The Dynamic Offering of Ichimoku for Trend Followers
Article Summary: Many times the best lessons are the most simple. When trading with Ichimoku, the number one lesson that undermines the entire indicator and trading system is trading in the direction of the cloud. This will allow you to be on the right side of the big moves a majority of the time. Thanks the JPY weakness over recent days, this lesson has played out once again.
If 1,000 pips or more in 3 days sounds incredible to you, it should. A major move just resulted off the Bank of Japan doubling down on the monetary easing policy last Thursday. After the news came out that Japan was taking an already extreme form of Quantitative Easing or Currency Wars (Register Here to Learn About Currency Wars for FREE) and multiplying their efforts the JPY sold off in a manner we haven't seen in recent memory.
Learn Forex: Last Week's AUDJPY Trade Already Limited Out
Ichimoku is at its core a trend following system. In other words, if price is ranging with clear support and resistance, this system will not produce optimized results. But once a clear trend is identified by price staying clearly on one side of the cloud, you can use Ichimoku to find support and resistance for entering at high probability points in the direction of the trend.
Other examples with Ichimoku working rather well with JPY crosses have been on the GBPJPY AND EURJPY. In an uptrend, the bottom of the Ichimoku cloud is your final line of support and an uptrend is not considered broking when trading Ichimoku until you have a full bodied candle below the cloud (or above the cloud in a prior downtrend). Below you'll see how Ichimoku came to support before launching on the recent news out of Tokyo.
Learn Forex: Support with Ichimoku Is Dynamic and Effective In Staying With the Trend
Now, make no mistake, many traders use Ichimoku on other time frames than the daily shown on the examples above. Ichimoku after all, is a system and indicator that works well on all time frames with all tradable instruments. When trading with Ichimoku on a smaller time frame such as candles of a few hours to less than an hour, traders often use the cloud alone as the key level for trading support and resistance that will determine their trading bias.
Therefore, when trading on a smaller time frame, you will receive many more entry signals. As a trader for your own account, you can decide whether or not you only want to take trades in direction of the daily or primary trend or to take every signal you receive on the time frame of your choosing. The smaller the time frame you're focusing on, the more appropriate it often is to use cloud breakouts as opposed to the trigger and base line most commonly used to trigger entries on larger time frames.
Learn Forex: Cloud Breakouts Alone Can Give You Signals on Smaller Time Frames
One of the benefits of experience as a trader is when lessons become emotionalized so that you're more likely to obey signals. The fundamental lesson of trading only in direction of the cloud was lockstep with one of the first brought to you with the Ichimoku reports but its lesson is no less important. With your trade size in check, make sure that you continue to trade in the direction of the trend because most of runaway moves will take place in the direction of the overall trend and as a trader, that's right where you want to be.
Ichimoku Trade: Sell GBPUSD as GBPUSD Touches Major Ichimoku Resistance
Ichimoku Trade: Sell GBPUSD Based on Resistance Touch
This trade does not align with all rules below but shows you another method to find entries with this dynamic indicator.
Stop: 1.5525 (Last Line of Resistance with Top of Cloud)
Limit: 1.4775 (Twice the Risk in Pips and In Direction of Overall Trend)
If this is your first reading of the Ichimoku report, here is a recap of the traditional rules for a sell trade:
-Price is below the Kumo Cloud
-The trigger line (black) is below the base line (light blue) or is crossing below
-Lagging line is below price action from 26 periods ago (we also received confirmation on cloud bounce)
-Kumo ahead of price is bearish and falling
-Entry price is not more than 300 pips away from base line as it will likely whip back to the line if we enter on an extended move.
When employing Ichimoku to spot good entries in the direction of a strong trend, bounces off the cloud can provide an entry point. Because the traditional rules aboveoffer the best entries, this entry is seen as lower probability because you're trading against the trigger, base and lagging line however the risk is less when compared to the last line of resistance. Because of the point of entry, if price remains below the cloud and begins to move below the trigger and base line, you can add to the trade if you feel that is the best use of your trading capital.
If you would rather trade off the traditional rules, you're welcome to wait on the sideline until a trade comes along that aligns with the rules above.
Happy Trading!
---Written by Tyler Yell, Trading Instructor
To be added to Tyler's e-mail distribution list, please click here.
Click here to follow @DailyFXEDU and boost your FOREX learning now!
DailyFX provides forex news and technical analysis on the trends that influence the global currency markets.