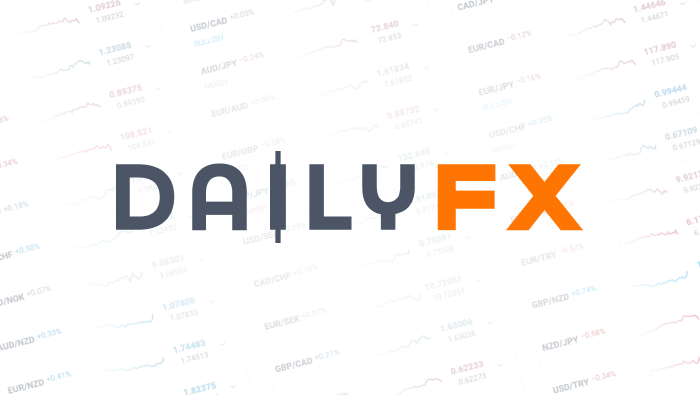 The Professional Trader's Paradox Solved with Ichimoku
Article Summary:Professional traders earn their keep in trading markets by catching major chunks of big moves. If they are not able to capture a majority of those headline moves, they will not be in the business of trading for long. Ichimoku can help traders visualize certain checkpoints to make sure that you are swimming with the tide of the overall trend so that you are grabbing the big moves.
One of the truisms of successful trading is the necessity to prevent yourself from taking large losses. In fact, the dividing line of traders who are not obtaining the success they came to the market for in the first place and those that are can be as simple as seeing who is taking large losses vs. making large gains. Ichimoku splits the chart clearly into buying and selling momentum so that you can identify and trade in the direction of overall momentum and avoid those career-ending large losses.
Learn Forex: Trading In Favor Of the Ichimoku Cloud Can Help Prevent Large Losses
(Created using FXCM's Marketscope 2.0 charts)
The professional paradox is that professional traders have learned that they must take many small losses when finding the big trades to pay for their losing trades. Oddly enough, professional traders aren't as worried about win percentage (or the ratio of profitable to unprofitable trades) as new traders are and for good reason. One reason why the top traders are actually very reluctant to close trades at a small profits is because they've already done the work to find the trade and cutting the trade early discounts their work in finding the trade opportunity and will hurt they're overall performance.
This mindset is almost entirely opposite to amateur traders who often end their career by taking large losses and small profits. When you're worried about Win percentage you will aggressively close out many good trades before they've blossomed into great trades which will damage your trading results. This article will address how both problems can be cured effectively by using Ichimoku Cloud as a trading system.
Can You Go Broke Taking Profits?
That heading is a bit misleading and is intended to provoke shock. The reason what I wanted to introduce you to the professional thought process of trading is that many new traders think if they hold onto their losing trades long enough, the price action will eventually shift in their favor allowing the new trader not to book (admit) a loss. As discussed before, this behavior of avoiding losses often and ironically, leads to the biggest losses.
Because those who are afraid to lose often lose the most, you shouldn't think of successful trading in terms of win percentage or closing profitable trades vs. closing losing trades. DailyFX analyzed 12,000,000 live trades and found that while many clients were closing profitable trades a majority of the time they were still losing money. This may seem odd at first as it did to many of our clients that thinking only of win-percentage is not the end all to successful trading and can actually be harmful to your success.
In short, placing losing trades is the cost of doing this business and how much you lose on your losing trades vs. how much you win on your winning trades overall is a better predictor of your trading success. This concept in action is referred to as your risk to reward ratio. One of the best tools we've created to help you focus on your risk: reward ratio is our Risk Management App on the FXCM Apps Store.
When you have emotionalized the concept of a positive risk to reward you may have won the trading game before starting. You will reach your goals over time more than likely even with a half decent trading system because you've put the odds in your favor. You're trading edge is now due to the fact that you're willing to cut your losing trades before they grow and you have a system like Ichimoku to help you catch the big moves.
Ichimoku Trade: Buy AUDJPY as All Rules Below Are Aligned While AUD Continues To Strengthen
(Created using FXCM's Marketscope 2.0 charts)
Ichimoku Trade: Buy AUDJPY at Market as all rules below are aligned on the chart
Stop: 0.9490 (Below Major Support)
Limit: 1.0300 (Monthly Pivot R2 used As Price Target)
If this is your first reading of the Ichimoku report, here is a recap of the rules for a buy trade:
-Price is above the Kumo Cloud
-The trigger line (black) is above the base line (light blue) or is crossing above
-Lagging line is above price action from 26 periods ago
-Kumo ahead of price is bullish and rising
-Entry price is not more than 300 pips away from base line as it will likely whip back to the line if we enter on an extended move.
When employing Ichimoku to spot good entries in the direction of a strong trend, price action bounces off the base line while honoring the other rules can provide great entries which we see forming with AUDJPY. If price remains above the cloud but moves below the base line (light blue) then you should keep your eye out for price crossing back above the base line on rising strength. This is often a great indication that the trend is back in full swing.
Happy Trading!
---Written by Tyler Yell, Trading Instructor
To contact Tyler, email instructor@dailyfx.com.
To be added to Tyler's e-mail distribution list, please click here.
Take this free 20 minute "Price Action - Candlesticks" course presented by DailyFX Education. In the course, you will learn about the basics of price action and how to use the clues the market is providing to place trades.
Register HERE to start your FOREX learning now!
DailyFX provides forex news and technical analysis on the trends that influence the global currency markets.