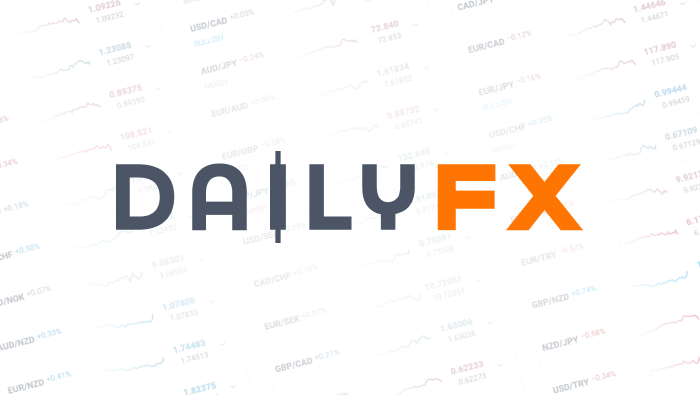 Free Automated Strategies (2 of 3): Trading Ranges
Talking Points:
Range strategies work best in low volatility, flat markets

Strategy logic for Range2

Using Mirror Trader to automate this strategy
Yesterday, I fully explained the Breakout2 trading strategy that works well in volatile market conditions. We went over how to enter and exit trades as well as how we can automate the strategy on our account for free. In today's article, we continue this theme as we discuss trading range bound markets using the Relative Strength Index (RSI), the Speculative Sentiment Index (SSI), and Average True Range (ATR).
When Can We Use a Range Strategy?
Calm, sideways markets are range strategies' best friends. When price reaches an extreme, we want it to turn back around in an orderly manner. Because of this, we prefer to trade range trading strategies during times of directionless price moves and low market volatility
For measuring volatility, we will again look at our Technical Analysis page. For those that did not read yesterday's article, our analysts look at Forex option contracts and calculate how much traders think a currency pair will move compared to the past 90 days. We then list volatility in percentage terms, as seen below:
Learn Forex: DailyFX.com's Technical Analysis Page - Volatility
(Created using DailyFX.com's Technical Analysis Page)
When a currency pair has a volatility percentage less than 50%, it is a candidate for trading using a range strategy. Any pairs with over 50% volatility, we want to avoid because they have a higher likelihood of breaking out. But this is not the only way we can determine what pairs are more likely to move sideways. SSI can also play a role which we will see in the following strategy's rules.
What Are Range2's Trading Rules?
The name of this strategy is called Range2. This 3-step strategy uses SSI to filter out trending pairs, RSI to enter trades, and a dynamic trailing stop set using ATR to exit trades.
Step 1. Filtering Out Trending Pairs
While above I explained that pairs are more likely to move sideways when their volatility % is less than 50%, SSI can tell us a similar story. SSI tells us the positioning of FXCM retail traders for each major pair. During large trends, it is common to see SSI above +1.5 or below -1.5, depending on which direction price is moving. Knowing this, we can filter out pairs that have lopsided sentiment leaving us with pairs more likely to range. If you are not familiar with the concept of using SSI, check out my article, How to Use the SSI.
Using DailyFX Plus, we can see current SSI levels. Our filtering rules are as follows:
If SSI is greater than +1.5 or less than -1.5

, we

do not range trade the pair.

If SSI falls between +1.5 and -1.5

, we

want to range trade the pair.
Learn Forex: DailyFX Plus' SSI – Retail Trader Sentiment
(Created using DailyFX Plus' SSI)
Step 2. Entering Trades Using the Relative Strength Index
The Relative Strength Index is a default indicator that comes with most charting packages. It oscillates up and down between 0 and 100 as price oscillates up and down. We want to customize this tool so that is analyzes 28-periods rather than the standard 14-periods it is normally set to. We want to add the RSI(28) to an hourly chart.
A buy trade is triggered any time RSI falls below 30 and a sell trade is triggered any time RSI breaks above 70 (while SSI is between -1.5 and +1.5). The chart below gives examples of 3 signals produced using the RSI.
Learn Forex: Range Trade Entries Using RSI
(Created Using FXCM's Marketscope 2.0 Charting Package)
Step 3. Exiting Our Trade Using ATR and Trailing Stop
The final step is setting up a trailing stop to manage our position (this strategy does not use a profit target). To calculate our stop distance, we want to use a 14-period Average True Range (ATR) on a Daily chart.
ATR measures the difference between the high and low price for each bar and averages together the past 14 bars. Note that this indicator must be added on a Daily chart where our RSI entries are based on an Hourly chart. We want to set our dynamic trailing stop at a distance away from our entry price that equals the 14-period ATR we have placed on a daily chart. So if ATR(28) on a daily chart is 85 pips, we will set a dynamic trailing stop 85 pips away from our entry. As price moves in our favor, the trailing stop will move higher and higher, hopefully reaching a point where it locks in profit.
How Can We Setup Our Account to Trade Automatically?
It is feasible to trade this strategy on our own, but if you are like me, we like to make things as easy as possible. If we want, we are able to completely automate this strategy on our accounts with a few clicks of the mouse. The Mirror Trader platform, available on FXCM.com, is capable of trading this strategy automatically on our account. Our only responsibility is turning the strategy on or off depending on market conditions. Below, I show how this strategy has performed over the last 90 days.
Understand that past results do not guarantee future profits.
Learn Forex: Range2 Results Using Mirror Trader Over the Last 90 Days
(Past Performance is not indicative of future returns. Created Using Mirror Trader)
To add a strategy to our account, we need to log in to Mirror Trader by going to FXCM.com, clicking on Log In, and selecting Mirror Trader.
We can log in using our real FXCM account or by using a Mirror Trader specific demo account. (Note that existing FXCM demo accounts will not work with Mirror Trader. You will need to create a Mirror Trader demo account in order to log in to Mirror Trader with a demo).
Once we are logged in, we want to click on Strategies, Custom Filter (double magnifying glass icon), select Range2 from the Strategy name list, click Find, then click the "+" button for each currency pair we would like to run this strategy.
We can then select the trade size we would like Range2 to trade for each pair we turn on.
In Conclusion
Trading a strategy profitably is not as easy as just following a set of entry and exit rules, we also need to take market conditions into account. We want to make sure we only use range strategies during times of low volatility or balanced sentiment. Also, taking advantage of trading automation allows us to use strategies without spending time on managing the trades ourselves. If you are interested in testing the above system using Mirror Trader, click here to create a free demo account.
Good trading!
---Written by Rob Pasche
Start your Forex trading on the right foot with the Forex Fast-Track Webinar Series. This 4-part, live webinar course is the disciplined Traders' Fast-Track to the Forex Market. Topics include:
Using FXCM's award-winning trading platform

Calculating Leverage and reducing risk

Trading with a simple (yet effective) trading strategy

Maintaining for Forex account and enrolling in on-going education
This course is completely free, so sign up or watch on-demand today.
DailyFX provides forex news and technical analysis on the trends that influence the global currency markets.