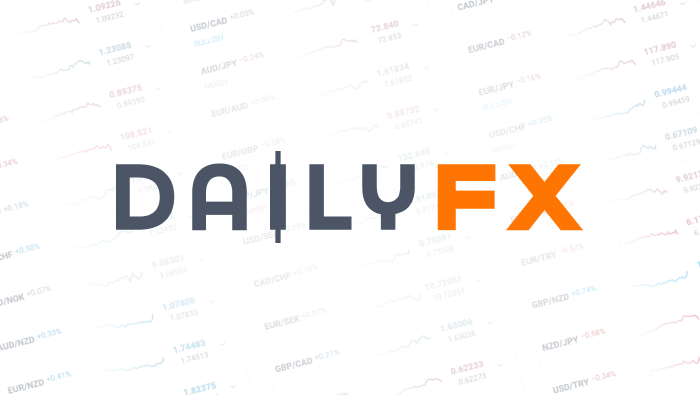 Calculating Leverage & How Much is Too Much?
Talking Points:
How to calculate leverage in a Forex trading account

The concept of notional value

How much leverage we can use
Traders are drawn to the Forex for many reasons, including: being the largest market in the world, only having a few major currencies needing to be followed as opposed to 1000's of companies, and there is a large amount of leverage available to retail traders. It's that 3rd reason that gets most traders into trouble. So today we will learn how to calculate leverage and learn how much leverage is too much leverage.
How to Calculate Leverage
I believe leverage is one of the simplest concepts of trading that most traders misunderstand. The definition of leverage is controlling trades that have a greater value than the amount deposited into our account. So if we have $50,000 worth of trades and we have $10,000 deposited into our account, we are using 5x effective leverage ($50,000 / $10,000 = 5).
In any situation, we can figure out how much leverage we are using by dividing our total trade size by the amount of funds we have in our account. It's pretty straightforward. The only catch is that we must convert the value of any non-USD based pairs into US Dollars. We must take into account their notional value.
So if we have a 40k EURUSD trade, it is a 40,000 Euro or $53,520 trade size (40,000 x 1.3380 = $53,520). 1.3380 equaling the current EURUSD exchange rate. If we have a 25k GBPJPY trade, it is a 25,000 British Pounds or $42,150 (25,000 x 1.6860). 1.6860 equaling the current GBPUSD exchange rate. Once all of our positions have been converted to their notional value in US Dollar terms, we then add the values for each trade altogether and divide them by our account's equity. The result will be how much leverage we are using.
How Much Leverage Can We Use?
So now that we know how much leverage we are effectively using in our accounts, how much leverage should we use? The Forex market is very generous with its available leverage. In the United States, traders can use up to 50:1 leverage, in the UK, 200:1 leverage, and in some parts of the world, as much as 400:1 leverage can be used! But we don't want to use leverage just because we can; we need to analyze how much leverage we should use just like we would analyze a trading strategy before we use it.
Luckily, DailyFX has analyzed the effect that leverage has on retail Forex accounts through our 2011 study "Traits of Successful Traders". The goal of this study was to figure out what sets apart profitable traders from unprofitable traders, with one section of this 4-part study focused on the effect that leverage had on an account's profitability.
Learn Forex: Effective Leverage and Profitability Ratio
(From DailyFX's Traits of Successful Traders)
The chart above shows that of accounts using 26 times effective leverage, only 21% of those accounts were profitable. For accounts using 6 times effective leverage, 33% of those accounts were profitable. And for the final group of accounts that used 5 times effective leverage, 37% of those account were profitable. So we can clearly see that the amount of leverage used is inversely correlated to the likelihood of being profitable. The less leveraged we used, the more likely we were to being profitable.
Our conclusion was that we want to aim to use 10 times effective leverage or less because trading with higher than 10 times effective leverage is going to dramatically reduce the likelihood of being successful over the long run.
Lightly Leveraged
Using leverage in the Forex market is common, but many traders ignore how much leverage is actually being used. We now know how easy it is to calculate leverage using notional value and the maximum amount of leverage we can use at any given time (10x).
The next step is to calculate the current leverage you are using on your personal account. If you do not have a Forex trading account yet, apply for a Free Forex Demo account with real-time price data and charts.
Good trading!
---Written by Rob Pasche
Start your Forex trading on the right foot with the Forex Fast-Track Webinar Series. This 4-part, live webinar course is the disciplined Traders' Fast-Track to the Forex Market. Topics include:
Using FXCM's award-winning trading platform

Calculating Leverage and reducing risk

Trading with a simple (yet effective) trading strategy

Maintaining for Forex account and enrolling in on-going education
This course is completely free, so sign up or watch on-demand today.
DailyFX provides forex news and technical analysis on the trends that influence the global currency markets.