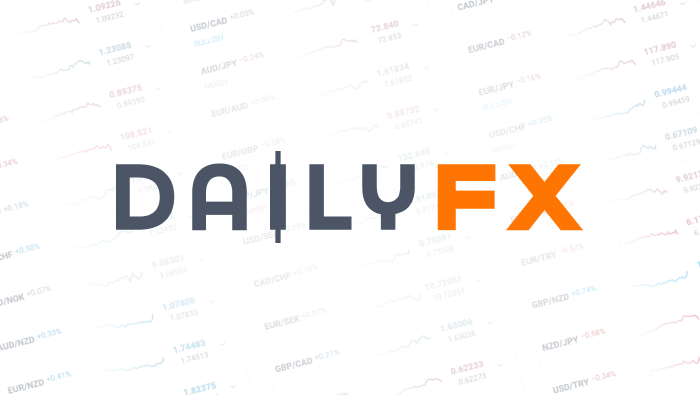 Becoming a Fearless Forex Trader
Talking Points:
Must You Know What Will Happen Next?

Is There a Better Way?

Strategies When You Know That You Don't Know
"Good investing is a peculiar balance between the conviction to follow your ideas and the flexibility to recognize when you have made a mistake."
-Michael Steinhardt
95% of the trading errors you are likely to make will stem from your attitudes about being wrong, losing money, missing out, and leaving money on the table – the four trading fears
-Mark Douglas, Trading In the Zone
Many traders become enamored with the idea of forecasting. The need for forecasting seems to be inherent to successful trading. After all, you reason, I must know what will happen next in order to make money, right? Thankfully, that's not right and this article will break down how you can trade well without knowing what will happen next.
Must You Know What Will Happen Next?
While knowing what would happen next would be helpful, no one can know for sure. The reason that insider trading is a crime that is often tested in equity markets can help you see that some traders are so desperate to know the future that their willing to cheat and pay a stiff fine when caught. In short, it's dangerous to think in terms of a certain future when your money is on the line and best to think of edges over certainties when taking a trade.
The problem with thinking that you must know what the future holds for your trade, is that when something adverse happens to your trade from your expectations, fear sets in. Fear in and of itself isn't bad. However, most traders with their money on the line, will often freeze and fail to close out the trade.
If you don't need to know what will happen next, what do you need? The list is surprisingly short and simple but what's more important is that you don't think you know what will happen because if you do, you'll likely overleverage and downplay the risks which are ever-present in the world of trading.
A Clean Edge That You're Comfortable Entering A Trade On
A Well Defined Invalidation Point Where Your Trade Set-Up No Longer
A Potential Reversal Entry Point
An Appropriate Trade Size / Money Management
If you're uncomfortable with the concept of Money Management so that you don't lose too much of the very money you're trying grow , register for our FREE online course here.
Is There a Better Way?
Yesterday, the European Central Bank decided to cut their refi rate and deposit rate. Many traders went into this meeting short, yet EURUSD covered ~250% of its daily ATR range and closed near the highs, indicating EURUSD strength. Simply put, the outcome was outside of most trader's realm of possibility and if you went short and were struck by fear, you likely did not close out that short and were another "victim of the market", which is another way of saying a victim of your own fears of losing.
Presented by FXCM's Marketscope Charts
So what is the better way? Believe it or not, it's to approach the market, understanding how emotional markets can be and that it is best not to get tied up in the direction the market "has to go". Many traders will hold on to a losing trade, not to the benefit of their account, but rather to protect their ego. Of course, the better path to trading is to focus on protecting your account equity and leaving your ego at the door of your trading room so that it does not affect your trading negatively.
Strategies When You Know That You Don't Know
There is one commonality with traders who can trade without fear. They build losing trades into their approach. It's similar to a gambit in chess and it takes away the edge and strong-hold that fear has on many traders. For those non-chess players, a gambit is a play in which you sacrifice a low-value piece, like a pawn, for the sake of gaining an advantage. In trading, the gambit could be your first trade that allows you to get a better taste of the edge you're sensing at the moment the trade is entered.
James Stanley's USD Hedge is a great example of a strategy that works under the assumption that one trade will be a loser. What's the significance of this? It pre-assumes the loss and will allow you to trade without the fear that plagues so many traders. Another tool that you can use to help you define if the trend is staying in your favor or going against you is a fractal.
If you look outside of the world of trading and chess, there are other businesses that presume a loss and therefore are able to act with a clear head when a loss comes. Those businesses are casinos and insurance companies. Both of these businesses presume a loss and work only in line with a calculated risk, they operate free of fear and you can as well if you presume small losses as part of your strategy.
Now that you're armed with a method of releasing the fear that plagues many traders, feel free to try this information out on a FREE Forex Demo Account with access to multiple markets.
Another great Mark Douglas quote:
"The less I cared about whether or not I was wrong, the clearer things became, making it much easier to move in and out of positions, cutting my losses short to make myself mentally available to take the next opportunity." -Mark Douglas
Happy Trading!
---Written by Tyler Yell, Trading Instructor
To contact Tyler, email tyell@dailyfx.com
To be added to Tyler's e-mail distribution list, please click here
Tyler is available on Twitter @ForexYell
Add me to your Google+ Forex Circle
DailyFX provides forex news and technical analysis on the trends that influence the global currency markets.