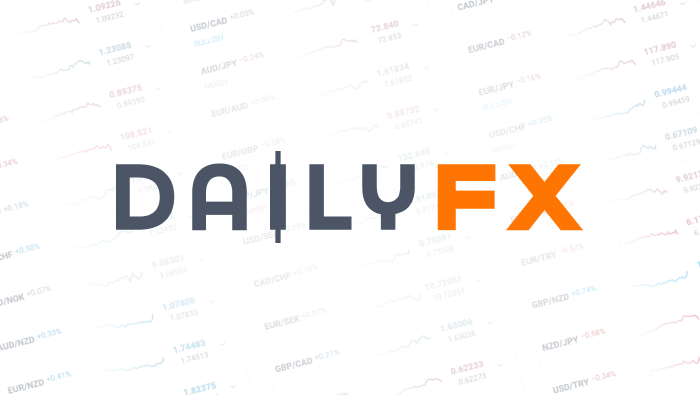 Managing Unrealized Profits or Losses with the Ichimoku Cloud
Article Summary: Because Ichimoku is touted as a full trading system you can look to Ichimoku for finding appropriate exits. There are many methods for exiting a trade and setting stops but Ichimoku employs a method that is used by professional traders worldwide by employing volatility into your market exit decision.
Do you feel the entry of your trade or the exit of your trade is more important? Really think about it because the exit will determine whether your trade or series of trades leads you to success or failure more so than your entry alone. Thankfully and expectantly, Ichimoku can help you with both.
Many experienced traders would whole-heartedly agree with you if you stated that exits were more important than entries. Make no mistake, entries will always make the front of magazines and trading publications just like negative news will always headline the nightly news over the many good things that happen in the world every day. However, as a trader, exits are where the emotions of every trader are tested and acted on and what you should focus on with your trading success.
Last week, you were introduced to the idea of using Ichimoku on the time frame that suits you best if you're not finding entries on the Daily chart. This week, you will be introduced to sticking with that time frame and the subsequent cloud to set your stops. Why would you use the cloud to set your stops?
Learn Forex: The Cloud Visualizes a Volatility-based Stop That Can Help You Ride Trends Longer
The lesson here is that the Cloud, which is intrinsic with Ichimoku, visualizes the price action or volatility and can help you set stopsthat can help you ride trends longer. By all admissions, emotionally owning a volatility based stop will be one of the toughest things you can do as a trend follower. However, it may help you to know that this has been a challenge of traders since markets began trading.
Jesse Livermore, the famed trader during the 1920s, explained the rare emotional ability to sit on a profitable trade. Sitting on a good trade allows the set up to become more profitable if the trend continues:
"It is no trick at all to be right on the market…I've known many [traders] who were right at exactly the right time, and began buying or selling stocks when prices were at the very level that should show the greatest profit. And their experience invariably matched mine; that is, they made no real money out of it. [Traders] who can both be right and sit tight are uncommon. I found it one of the hardest things to learn." (Emphasis mine)
-Jesse Livermore in Reminiscences of a Stock Operator
Other Stop Methods
Here are some other methods to setting stops that you can also consider but only volatility or cloud stops can help you sit through the big runs that the cloud put on in the first place.
Equity Based Stops: Equity based stops do not take into account the price action in the market but merely the percent of your account that you would lose should the trade move against you. Of course, the market doesn't know or care what 2-5% of your account value is relative to the current move.
Price Action Based Stops: When using price action to place a stop, many traders will look for a long wick. This will allow this to set a stop relative to current market extremes. To learn more about price action trading and stops, you can take our free course here.
Average True Range stops: This volatility based stop has been touted in some random entry trading systems. These systems look only to enter in the direction of the trend and then set a stop at 3 times the average daily range. Many traders feel this simple system is also very effective.
Parabolic SAR Stops: Parabolic Stop and Reverse (PSAR) allows you to set manually trail stops based on the momentum of the market similar to the cloud. This default indicator provides colored dots on the screen depending on the direction of the trend. The only drawback to this method is that you can be taken out of the trade during consolidation before the larger trend continues.
Ichimoku Weekly Trade: Buy AUDCAD Off Of Cloud Bounce to the Upside
Ichimoku Trade: Buy AUDCAD as all rules above are aligned on the chart
Stop: 1.0300 (bottom of the cloud)
Limit: 1.0625 (as of current price, sets our limit at 2.5 times our risk)
If this is your first reading of the Ichimoku report, here is a recap of the rules for a buy trade:
-Price is above the Kumo Cloud
-The trigger line (black line on my chart) is above the base line (baby blue line) or has crossed above
-Lagging line is above price action from 26 periods ago (not pictured above for clarity)
-Kumo ahead of price is bullish and rising (displayed as a blue cloud)
When utilizing Ichimoku to spot good entries in the direction of the trend, bounces off the cloud while honoring the other rules can provide great entries which we see with AUDCAD. The reason for entering near cloud bounces is that you can set your exit as close as reasonably possible to our stop at the bottom of the cloud.
Happy Trading!
---Written by Tyler Yell, Trading Instructor
To be added to Tyler's e-mail distribution list, please click here.
Take this free 20 minute "Price Action - Candlesticks" course presented by DailyFX Education. In the course, you will learn about the basics of price action and how to use the clues the market is providing to place trades.
Register HERE to start your FOREX learning now!
DailyFX provides forex news and technical analysis on the trends that influence the global currency markets.