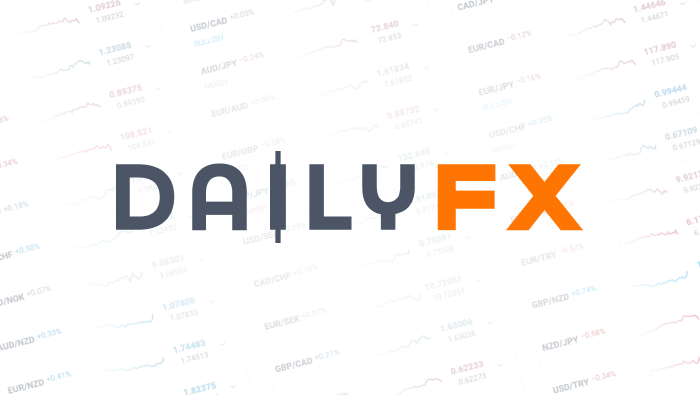 Learn Forex: Trend Trading Rules with Moving Average Crosses
Article Summary:Many trading systems build off of a good moving average crossover to spot entries and exits. Once you understand the concept and how to apply Moving average crossovers to your trading, you will see how this simple technique can work for all trader types (long, intermediate, & short term).
When a trader begins to study the Technical Analysis of price action they will often first be introduced to Moving Averages. If Technical Analysis is the attempt to forecast future price trends then Moving Averages are a worthy start. Once you understand moving averages, you can then apply two moving averages and find an entry and exit based on a crossover.
Let's start with two simple definitions and build from there:
Moving Averages (MA): The average price over a determined number of periods (e.g. 50, 100, 200). If the market is in a significant uptrend, the average price over a determined period should rise and price should not weaken below the average.
Moving Average Crossover: The point on a chart when there is a crossover of the shorter-term or fast moving average above or below the longer-term or slower moving average.
Learn Forex: Moving Average Crossover Example
Chart Created by Tyler Yell, CMT
Many traders have been to the moon and back working to find the strategy that works best for them. However, most traders' strategies originate and end with a moving average crossover to time entries and exits. In fact, this simple system has created time-tested names for crosses like the 'Golden Cross' and 'Death Cross' because the market tends to honor when a crossover takes place.
Learn Forex: Golden Cross is a Bullish Signal when the 50 MA crosses above the 200 MA
Chart Created by Tyler Yell, CMT
Learn Forex: Death Cross is a Bearish Signal when the 50 MA crosses below the 200 MA
Chart Created by Tyler Yell, CMT
The first thing to appreciate when understanding a moving average crossover is the simplicity. Markets tend to oscillate and trade within a well-defined range or trend. Traders soon learn that following trends can offer the most reward for the least amount of work and moving average crossovers benefit from that realization.
Also of importance is that many currencies and tradable instruments do not trend. However, when you find a currency pair that has a history of trending and you see a moving average crossover, you can then look to enter a trade with a well-defined risk by setting your stop above or below the crossover.
Benefits of using a Moving Average Crossover Strategy
The moving average crossover trading strategy brings together a shorter term moving average with a longer term moving average. Common examples are a 10 MA and a 30 MA for shorter term entries or a 50 MA and a 200 MA for longer term entries. When you enter and exit based on crossovers you are allowing yourself to take objective signals that are reflective of market strength.
Risks of using a Moving Average Crossover Strategy
Although this is seen as the simplest trading strategy, the Moving Average Crossover for following trends is not without draw backs. The moving averages give equal weighting to all prices within the period selected when applying the indicator so there is a lagging nature to the indicators ability to respond to changes in price. When there is a slower response time, this could mean that you're sacrificing less reward and opening yourself up to greater risk.
As you can imagine, there are more than one type of moving averages. Some moving averages like the Exponential Moving Average put more emphasis on the most recent price to help you react quicker to possible trend shifts. Whichever type of moving average you use, the rules for entries and exits remain the same.
Advanced Uses of a Moving Average Crossover
When looking at advanced trading systems, many traders come upon the initially confusing but fully inclusive Ichimoku Trading System. At the heart of the Ichimoku Trading System is a Moving Average crossover of the 9 and 26 period moving average. The system only looks to take buy signal crosses if price above the average of the high and low price over the last 52 periods or sell signal crosses if price is below the average of the high and low price over the last 52 periods.
Learn Forex – Ichimoku focuses on moving average crossovers in relation to the cloud.
Chart Created by Tyler Yell, CMT
Closing Thoughts
Moving Average Crosses bring the trader the benefit of time confirmed trend entries and exits while avoiding whipsaws in prices that can hurt other traders who are too quick to act on a premature move. Because there can be a lot emotion behind trading and risking money, there is a natural benefit to an objective and simple strategy. If you're a new trader, this is a great place to start to ensure you don't miss the big moves.
Happy Trading!
---Written by Tyler Yell, Trading Instructor
Interested In Our Analyst's Best Views On Major Markets? Check Out Our Free Trading Guides Here
DailyFX provides forex news and technical analysis on the trends that influence the global currency markets.