EUR/USD
of clients are
net long.
of clients are
net short.
Note: Low and High figures are for the trading day.
EUR/USD is the forex ticker that tells traders how many US Dollars are needed to buy a Euro. The Euro-Dollar pair is popular with traders because its constituents represent the two largest and most influential economies in the world. Follow real-time EUR/USD rates and improve your technical analysis with the interactive chart. Discover the factors that can influence the EUR/USD forecast and stay up to date with the latest EUR/USD news and analysis articles.
Daily
Classical
Pivot Points.
Last Updated:
Sep 23, 2022
RT @BrendanFaganFx: US Dollar Index trades through 113 $USD running hot ahead of Powell speech at 2 PM EST $GBPUSD, $EURUSD sinking witho…
$EURUSD the falling knife keeps on cutting through to fresh lows maybe something around .9600? was a swing-high turned low back in 2002 not much other context here until we get down to the all time lows in the .8230-.8500 area https://t.co/l82w8HtslB https://t.co/WpFloqPU3M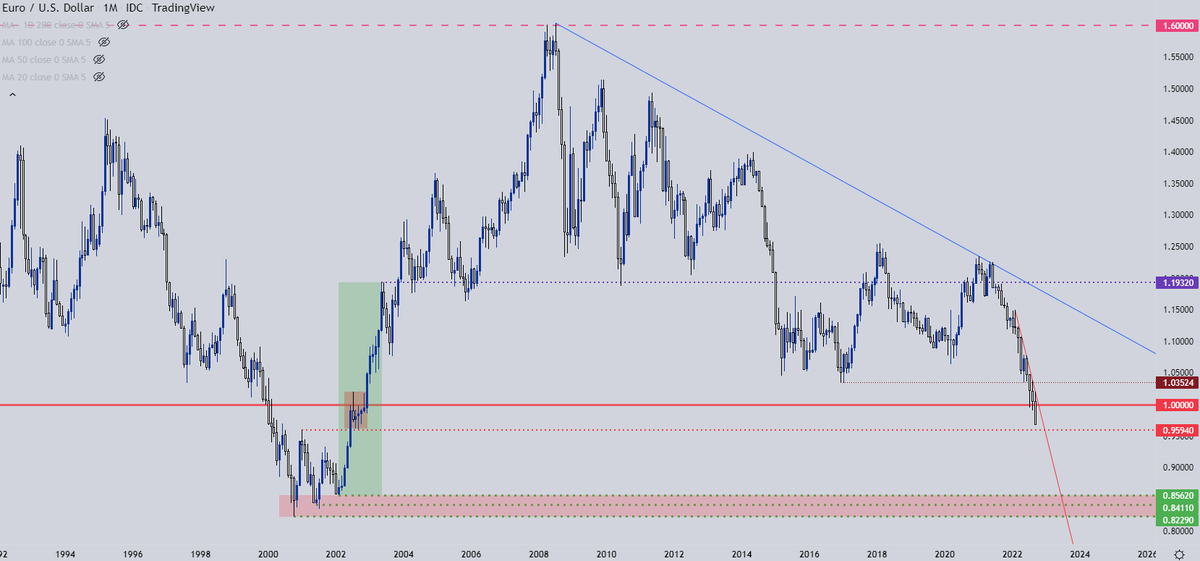 USD wrecking ball continues as short-end US yields rise to highest levels since 2007. $GBPUSD now below 1.1000 for the first time since March 1985. $EURUSD below 0.9800 for the first time since October 2002. $USDJPY at highest rate since August 1998.
07:00:00
Bundesbank Nagel Speech
()