iShares Russell 2000 ETF (IWM) Stock Price
Last updated:
Jan 31, 2023
Note: Low and High figures are for the trading day.
Russell 2000 ETF (IWM) news, analysis and forecasts for expert trading insights. Get price data, news, charts and performance.
The Russell 2000 ETF, also known as IWM, is a popular exchange-traded fund that tracks the Russell 2000 Index. The Russell 2000 Index is a compilation of small-capitalization stocks traded on U.S. equity markets in key sectors including Healthcare, Financials, Industrials, Information Technology, and Consumer Discretionary. Generally the IWM ETF invests at least 80% of its assets in the stocks of its underlying index or in assets that share characteristics identical to the component securities of its underlying index, such as depositary receipts representing securities of small-cap companies. IWM holdings fund managers may invest as much as 20% of its holdings in options, futures, cash and equivalents. Since its establishment in 2000, the Russell 2000 ETF has become an important part of leading institutional portfolios. Many consider IWM and IWM Holdings an ideal choice because of the diversity of its investments. The Russell 2000 Index is rebalanced every year in June. The exercise impacts the Russell 2000 ETF and IWM holdings, whose fund managers then have to buy or sell underlying stocks to continue to track the ETF's benchmarks. In 2022, IWM holdings included BJ's Wholesale Club Holdings Inc. (BJ), AMC Entertainment Holdings Inc. (AMC) and Macy's Inc. (M).
View More
View Less
#US consumer confidence declines to 107.1 (vs est 109) in January, down from 108.3. Present situation index (current conditions) rises to 150.9 while the Expectations index shows a reduction in the six-month business, income and labor outlook. https://www.dailyfx.com/news/usd-breaking-news-cb-consumer-confidence-declines-ahead-of-fomc-20230131.html
Forex Update: As of 15:00, these are your best and worst performers based on the London trading schedule: 🇨🇭CHF: 0.51% 🇯🇵JPY: 0.27% 🇨🇦CAD: 0.26% 🇳🇿NZD: -0.01% 🇦🇺AUD: -0.15% 🇬🇧GBP: -0.38% View the performance of all markets via https://www.dailyfx.com/forex-rates#currencies https://t.co/B0FykHiWAa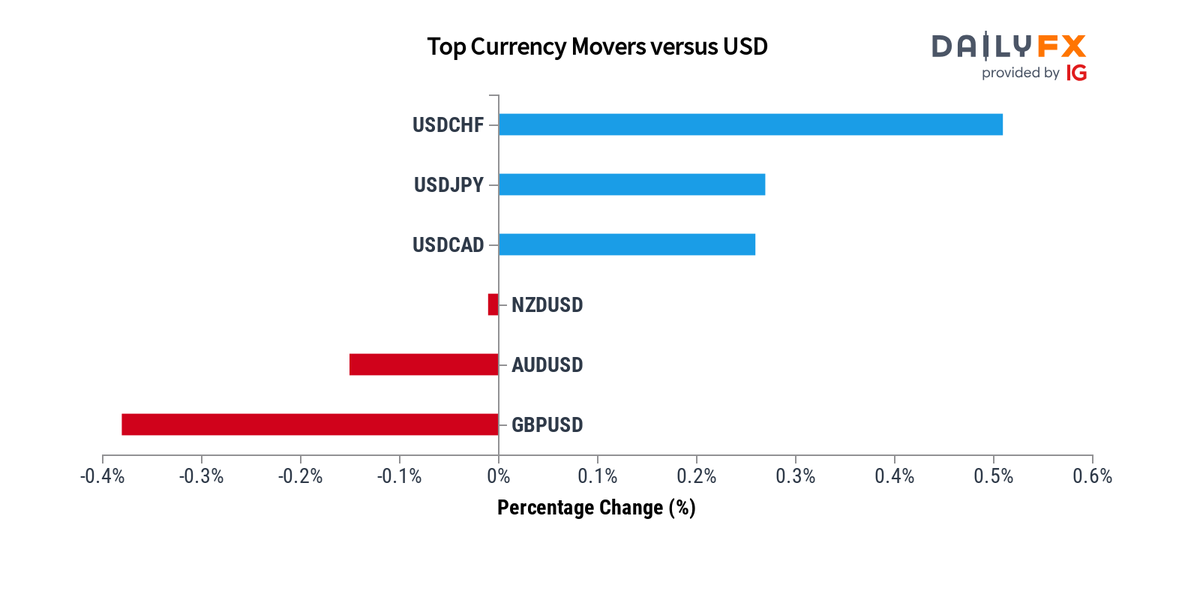 Indices Update: As of 15:00, these are your best and worst performers based on the London trading schedule: US 500: 0.53% Wall Street: 0.19% Germany 40: -0.10% France 40: -0.16% FTSE 100: -0.22% View the performance of all markets via https://www.dailyfx.com/forex-rates#indices https://t.co/PWLQ1HLAgN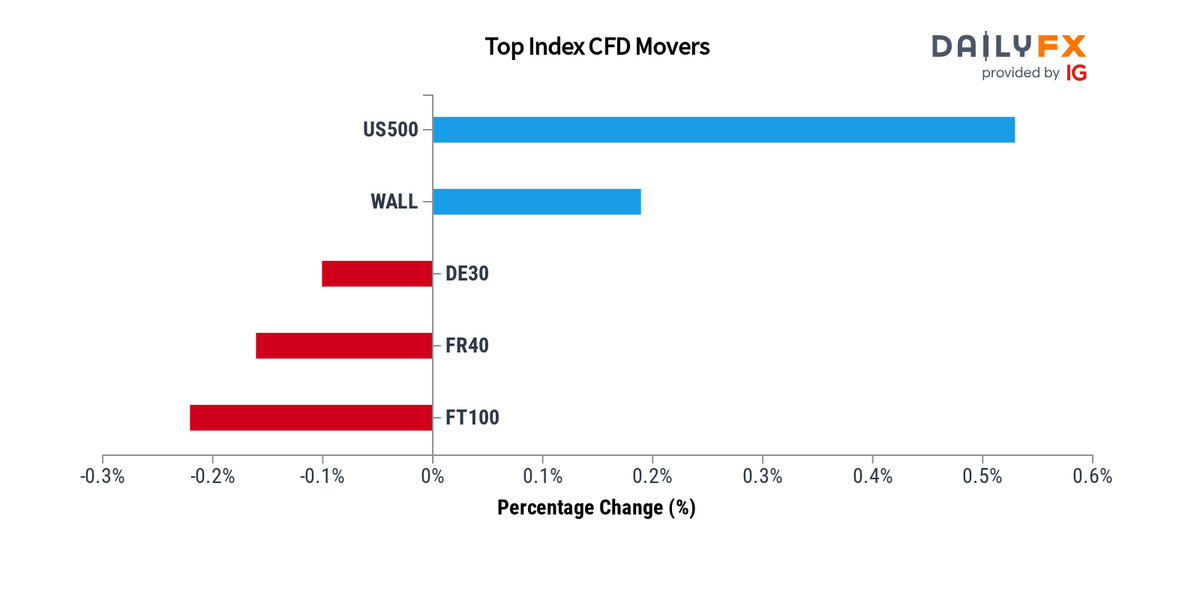 17:00:00
M2 Money Supply YoY
(DEC)
18:00:00
CoreLogic Dwelling Prices MoM
(JAN)
19:00:00
Cement Production YoY
(DEC)
21:30:00
Ai Group Manufacturing Index
(JAN)
21:30:00
API Crude Oil Stock Change
(JAN/27)