Nasdaq 100 (NQ) Stock Price
Last updated:
Feb 3, 2023
Note: Low and High figures are for the trading day.
Nasdaq 100 news, analysis and forecasts for expert trading insights. Get NQ Futures price data, news, charts and performance.
NQ Futures, also known as emini Nasdaq 100 futures, track the Nasdaq 100 Index, made up of 101 equity securities issued by 100 of the largest non-financial companies listed on the Nasdaq stock market. The Nasdaq 100 is considered to be a symbol of technology, telecom, and biotechnology companies. Trading emini Nasdaq futures gives market participants a chance to invest in Amazon, Facebook, Tesla and Google without having to buy individual shares. If you're wondering how to trade NQ Futures, here are a few key details. Market participants can trade NQ futures nearly 24 hours a day. They offer both long and short opportunities to trade top Nasdaq listed companies in a more cost-effective way than investing in Nasdaq tracking ETFs. NQ Futures trade on the Chicago Mercantile Exchange's CME Globex system. The futures product was created in 1999. For details on performance, check out the NQ Futures chart below.
View More
View Less
Nasdaq breakout runs into resistance up as much as 11.6% from last week's lows, starting re-test of a key zone this was support last Feb and March, res in June and Sept. Fibo levels at 13,050 and 12,894 st support 12,585, 12,339, 12118 $NQ $NDX $Nasdaq https://t.co/8XR7BMZFdg https://t.co/6YHynpRD03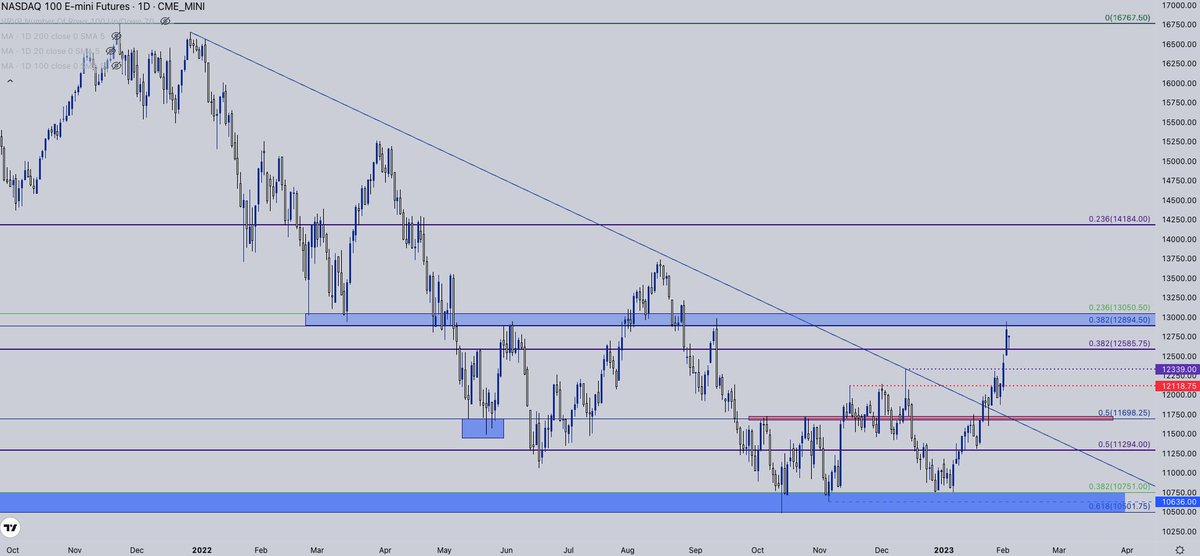 Here's the daily chart of the $NQ_F Nasdaq 100 e-mini futures contract. With the earnings retreat, we are putting in the second largest upper wick (to Dec 13th's CPI response) in 10 months... https://www.dailyfx.com/news/nasdaq-100-futures-drop-after-apple-earnings-miss-amazon-and-google-mixed-20230202.html https://t.co/eQja4dCj0E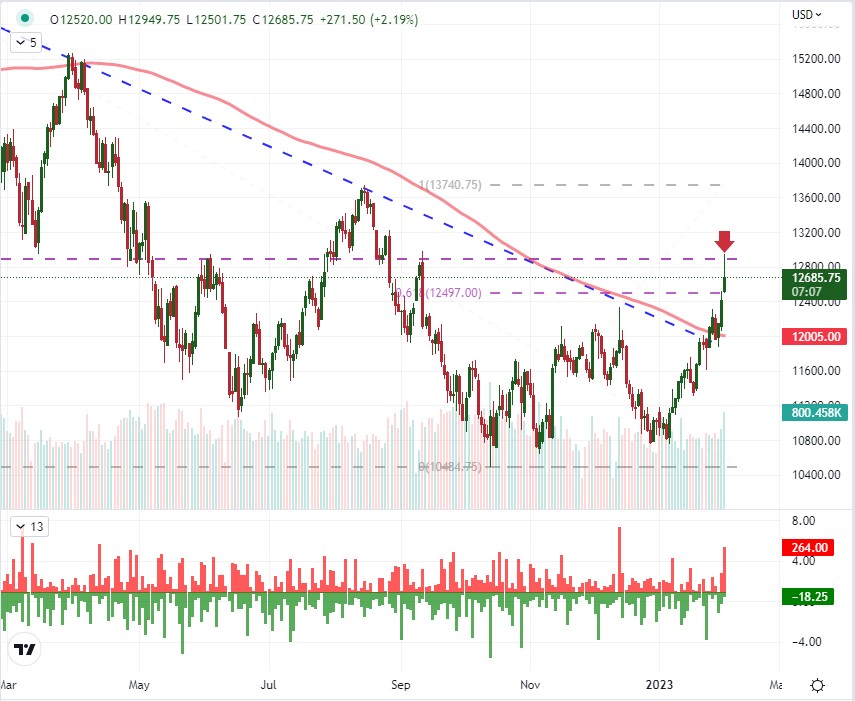 Commodities Update: As of 21:00, these are your best and worst performers based on the London trading schedule: Silver: 0.53% Gold: 0.28% Oil - US Crude: 0.26% View the performance of all markets via https://www.dailyfx.com/forex-rates#commodities https://t.co/jNQKgJHFK3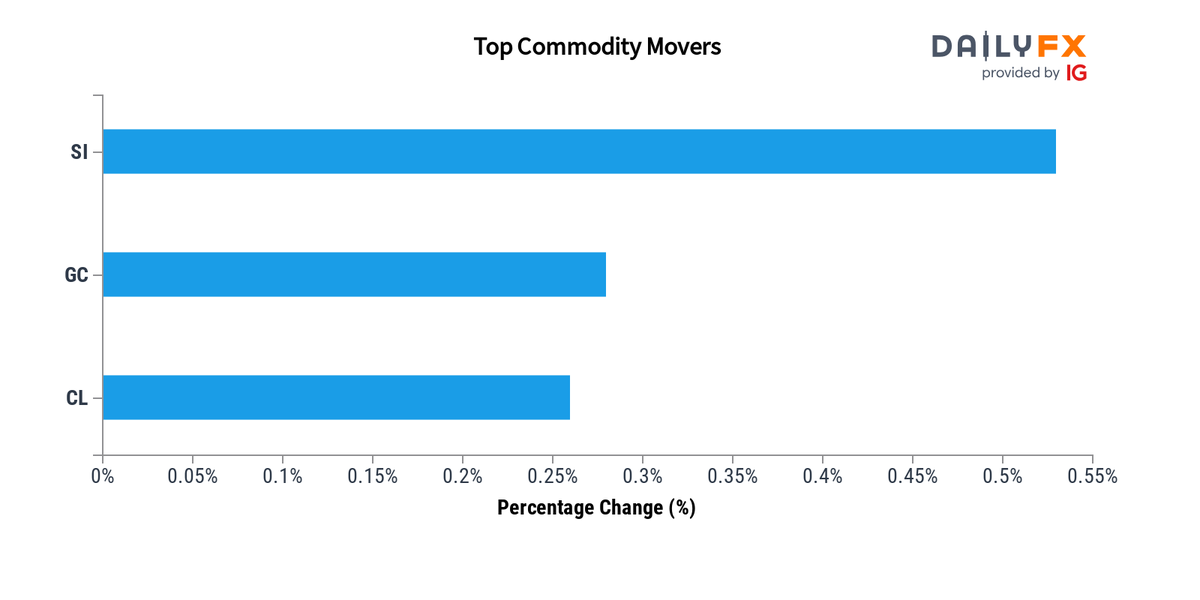 00:00:00
TD-MI Inflation Gauge MoM
(JAN)
00:30:00
Retail Sales MoM Final
(DEC)