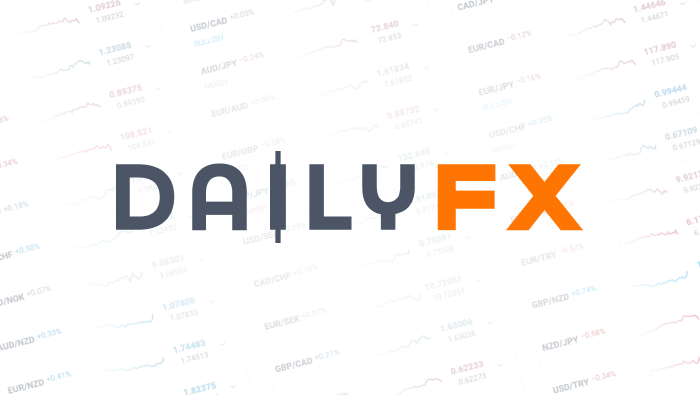 USD/JPY Carves Strongest Week Since October 2014
Talking Points
-USD/JPY has strongest up week since October 2014
-3 technical levels may force a reaction near 106.30-107.30
-Use SSI and the Grid Sight Indicator to pin point shifts in intraday momentum to provide clues if resistance will hold
USD/JPY finished last week up 423 pips which is the largest weekly gain since October 2014. To start this week USD/JPY appears poised to add to those gains.
Sentiment has shifted heavily down and is at its lowest level of bulls since January 2016. On the other hand, bears have sharpened their claws and entered short into USD/JPY driving the SSI reading down to +1.15, the lowest reading since January 31, 2016. If you remember, January 2016 was a time when USD/JPY topped and began a 2000 pip sell off.
Will the recent USD/JPY strength and downward shift in SSI produce similar results?
From a technical perspective, there is a cluster of resistance forming nearby. One would think this cluster would repel prices lower. However, if prices were successful in breaking above the cluster, that would indicate how strong this recent move was and suggests even further gains.
As a result, we can mark off the 106.30 to 107.30 price zone as the area to watch. This area contains:
200 week simple moving average
55 day simple moving average
Trend line resistance from January 2016
How will we know if the zone will repel prices or break allowing for further gains?
We'll never know for sure until after the fact. However, we can turn to the live SSI and live GSI readings.
Live SSI
As alluded to above, SSI is a contrarian type of indicator. As prices near the zone above, see if SSI is shifting in one direction or the other. Whichever direction SSI is shifting, look for trading opportunities in the opposite direction. If SSI is shifting lower, look for bullish USD/JPY opportunities. If SSI is shifting higher, look for bearish opportunities. The current SSI reading is +1.15.
Live GSI
Grid Sight (GSI) is a big data indicator that analyzes millions of price points in real time and spits out how many times a pattern similar to the current pattern has developed. The result is a historical pattern tester that shows how many of the similar patterns have moved higher by a certain number of pips and how many of the patterns moved lower. Keep in mind, just because the patterns moved a certain way in the past does not guarantee they will move that way in the future.
Learn more and see the GSI reading here. Try USD/JPY GSI on 'm3' or 'm5'.
In closing, if we see the SSI shift producing signals in the same direction as GSI, then we have additional confirmation of the move.
This is a shorter term outlook on trading USD/JPY. Interested in a quarterly outlook for USD or JPY? Download the quarterly guides here.
Risk to reward ratios are one of our Traits of Successful Traders. Learn more about it and the other traits here.
---Written by Jeremy Wagner, DailyFX Education
Follow me on twitter at @JWagnerFXTrader .
See Jeremy's recent articles at his Bio Page.
To receive additional articles from Jeremy via email, join Jeremy's distribution list.
https://www.fxcm.com/platforms/trading-station/powerful-charts/?utm_source=DailyFX&utm_medium=Wagner&utm_campaign=gs0715
DailyFX provides forex news and technical analysis on the trends that influence the global currency markets.