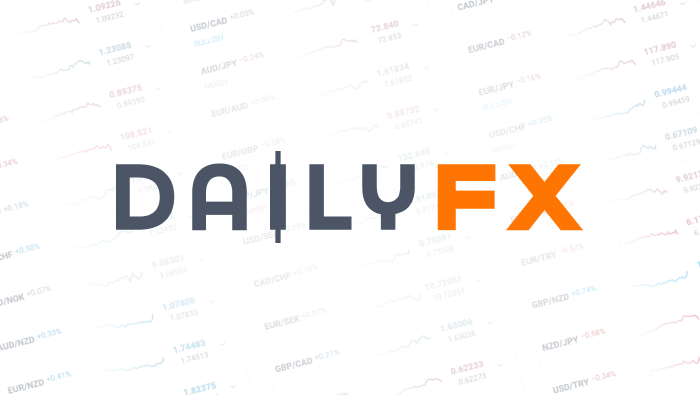 USD/JPY Technical Analysis: A Return To USD/JPY Of 2008-2011?
To See How Live Clients Are Positioned In FX & Equities Click Here Now
Talking Points:
USD/JPY Technical Strategy: The Trend Is Clearly Lower
The Break Below The 200-WMA at 105.95 Feels Like The End For Abenomics
US Dollar Direction In Question Amidst A Very Volatile Month
The Largest Technical Bearish Development Since 2011
From 2011 to 2015, one of the largest benefits of trading the yen trend was it is a very clear pattern. USD/JPY specifically had a personality that would rise sharply on dollar strength or Bank of Japan easing and would correct sideways for multiple months before resuming the strong uptrend. This pattern took us from a low of 75.55 in 2011 (the same time the US dollar bottomed) up to as high as 125.85 in June 2015. This week, however, we broke down below the 200-Week moving average, which is something we have not done since 2008 and saw a 103 handle on USD/JPY.
Given this week's drop, USD/JPY has now fallen ~18% from the June 2016 high, and it is easy to say the worst may not be over. While members of the Bank of Japan like Finance Minister Tara Aso have warned that they are keeping an eye on the exchange rate, we could be entering into a cyclical bull market much like we saw in 2008-2011. One factor that aided the Bank of Japan's expansion of Abenomics was their ability to intervene and low volatility markets. You likely know those days appear to be over, which reduces their chance at effective intervention and restoring the yen bear market they desire for their export-led economy.
USD/JPY Has Run Into LT Moving Average Support
Looking above, you can see what may be the death-nail for the JPY bear market against the US Dollar.
Last week, USD/JPY moved below 105.95 and the 200-Week Moving Average. The last time the price of USD/JPY broke below the 200-Week Moving Average was in 2008 at the ~113 level where the price would eventually fall to 75.55 for a ~33% drop. The larger fear is that we are entering not only a more volatile currency cycle but a time of renewed JPY strength.
The channel above is drawn from the June high of 2015 as well as the August and November extremes. You can see internal trend lines drawn off price pivots that have done a good job of framing price action on USD/JPY. As per this effective channel, you have key resistance at three distinct levels.
First, the 200-Week moving average around 106. Second the falling trendline that sits around 108. Third, the April and May highs that landed at the 111.88/44 zone. An inability to break above all of these resistance points keeps the preference lower.
The price of USD/JPY has traded within this channel successfully with only temporary, yet failed pushes toward resistance. Should homeostasis remain with JPY strength and gradual US Dollar weakness, we would expect to stay in this channel only further down.
Lastly, support would be looked at in the 2014 summer support between 100 and 101. A break below there, as unimaginable is that once used to be, would be around 95 USD/JPY.
However, USD/JPY Sentiment Shows Bulls Are Getting Confident
As of mid-day Friday, the ratio of long to short positions in the USDJPY stands at 3.61 as 78% of traders are long. Yesterday the ratio was 3.64; 78% of open positions were long. Short positions are 11.0% lower than yesterday and 16.9% below levels seen last week. Open interest is 11.6% lower than yesterday and 3.1% below its monthly average. We use our SSI as a contrarian indicator to price action, and the fact that the majority of traders are long gives a signal that the USDJPY may continue lower. The trading crowd has grown less net-long from yesterday but further long since last week. The combination of current sentiment and recent changes gives a further mixed trading bias.
Shorter-Term USD/JPY Technical Levels
For those interested in shorter-term levels of focus than the ones above, these levels signal important potential pivot levels over the next 48-hours.
T.Y.
DailyFX provides forex news and technical analysis on the trends that influence the global currency markets.