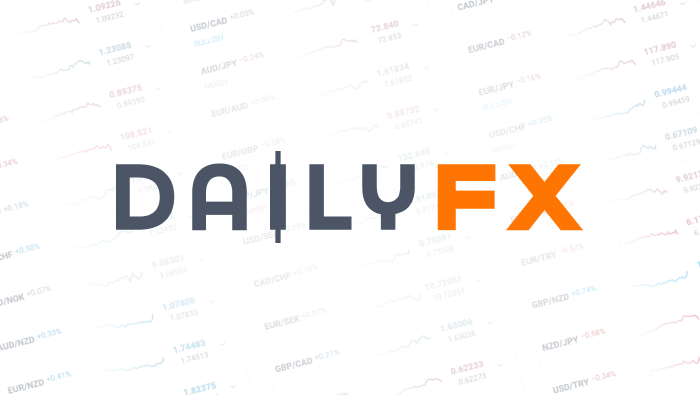 No, the Euro has not Suddenly Become a Safe-Haven Currency
- The Euro has rallied sharply as the S&P 500 and stocks tumble
- Is the Euro suddenly a safe-haven currency? No.
- Look to positioning to help understand the recent unwind in market positions
The Euro has rallied sharply amidst dramatic declines in the US S&P 500 and broader financial markets. Is it suddenly a 'safe haven' currency? No.
Recent Euro gains have led many to believe that it is acting as a safe-haven currency in the face of pronounced financial market turmoil. Yet a closer look suggests that the Euro and the US Dollar have slowly lost their link to the S&P 500. And—just as importantly—a look at leveraged trader positioning helps explain the especially recent disconnect.
The chart below shows that the EUR/USD moved on a virtual tick-for-tick basis with the S&P 500 through 2012, but the correlation has actually turned negative through 2014 and most recently. Why?
Correlation between the Euro/US Dollar Exchange Rate and S&P 500
Data Source: Bloomberg. Chart Source: R. Prepared by David Rodriguez
Put simply, we see a strong link between which currencies have rallied in the past week versus overall speculative positioning. The strongest performer has in fact been the Japanese Yen—up by as much as a remarkable 6.7 percent in 3 trading days versus the US Dollar. A look at recent CFTC Commitment of Traders data shows that leveraged speculators were near a record net-long position in the US Dollar versus the Japanese Yen as the USD/JPY traded near decade-highs.
The sudden rush for the exits in the S&P 500 and other major equities thus sparked a similar rush out of all leveraged bets. Speculators had little choice but to unwind USD/JPY-long positions as they sought to raise liquidity, and this dynamic helps explain why the Japanese Yen remains very strongly correlated to stocks.
Recent CFTC Commitment of Traders Data shows Speculators Near Record-Long USD/JPY
Data Source: Bloomberg, CFTC. Chart Source: R. Prepared by David Rodriguez
Positioning in the Euro/US Dollar pair has eased off of recent peaks, but it is likewise clear that leveraged futures traders were also heavily short the single currency versus the US Dollar.
Speculative Positions in the Euro Remained Heavily Short, Market Deleveraging Forces Rally
Data Source: Bloomberg, CFTC. Chart Source: R. Prepared by David Rodriguez
We won't know where futures traders stand following the recent Euro and Yen rallies until the CFTC releases their weekly report on Friday, but it is reasonable to assume that both the EUR/USD and USD/JPY reports will show a dramatic decrease in US Dollar-long positions to coincide with the recent tumble.
Does this ultimately mean we should forget what we've learned over the years about the US Dollar's correlation to risk? Not likely.
Leveraged positions can be rather quickly unwound, and a broader historical backdrop shows that the US Dollar will tend to outperform during pronounced episodes of market turmoil—most notably in 2008-2009. Those who suddenly call the Euro a safe-haven currency likely forget that the currency union was very recently at risk of breakdown. This hardly makes it a prime candidate as a long-term store of value.
We expect the correlation between the Euro/US Dollar and 'risk' to remain strong through near-term trading, but correlation does NOT imply causality. And indeed the US Dollar may regain its appeal as a safe-haven if we see the large overhang of speculative USD-long exposure unwound.
Forex Correlation Summary
Forex correlations against major currencies, Crude Oil, and the S&P 500 index for the past 30 calendar days:
Read a guide on understanding the forex correlations summary chart.
Written by David Rodriguez, Quantitative Strategist for DailyFX.com
DailyFX provides forex news and technical analysis on the trends that influence the global currency markets.