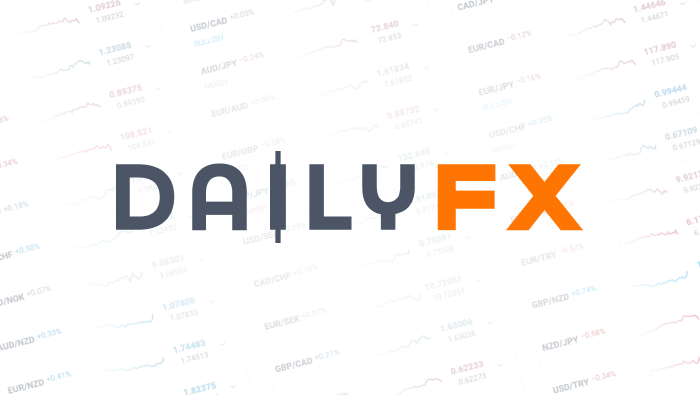 BOJ's Patience Running Thin - USD/JPY to Prove Testy Around ¥110.00
Fundamental Forecast for USD/JPY: Neutral
- Markets are beginning to question the efficacy of the BOJ's NIRP.
- USD/JPY dove towards its yearly lows after the Fed's dovish backtrack on Wednesday.
- As market volatility ebbs, it's a good time to review risk management principles.
To receive reports from this analyst, sign up for Christopher's distribution list.
One long-standing axiom of markets, at least during the QE years, is being tested in real time, and it's making Bank of Japan policymakers (and at this point, politicians too) nervous: the Japanese Yen shall fall when equity markets rally. After weeks of central bank action surprising on the dovish side, market participants have been left scratching their heads as this rule has been seemingly violated through and through.
After all, USD/JPY, which opened the year just above ¥120.00, is now barely holding above ¥111.00; and the S&P 500 is only down -1% this year, and less than 100-points from all-time highs. The Japanese Nikkei 225 is in much worse shape, itself down over -10% this year. There is a fair amount of irony in these numbers: the US Dollar is weakening versus the Japanese Yen while US stocks are outperforming their Japanese peers while the Federal Reserve tightens policy and the BOJ eases further.
There are really two ways to look at the problem for Japanese policymakers. We could look at it through the traditional finance lens, looking at the world how it ought to work, and trying to figure out why it's off beat; or, we could look at the world through the behavioral finance lens, gathering evidence to develop a greater understanding of the situation.
For traditional finance followers, the BOJ, the Yen, and the Nikkei present quite the confounding problem. After all, shouldn't the superficial divergence in monetary policies allow the Japanese Yen to remain weak? That's what it says in the textbooks, at least. Yet this is far from reality. Even after the BOJ's January 29 surprise easing announcement in which the negative interest rate policy (NIRP) regime was introduced, the Japanese Yen has soared against its peers.
There may be something there when looking at the BOJ's issues – and Japan's structural issues – through a behavioral finance perspective. There are a few observations worth noting. First, market participants may have lost faith in the BOJ – right off the bat – as it was clear their latest easing attempts were tantamount to a weak attempt at a competitive devaluation, not at helping the real economy. Second, now that Japanese yields are negative some 30-years out on the curve, longer-term issues may be in play, like demographics. A shrinking, aging Japanese workforce means risk seeking behavior in financial markets should decrease, which in turn increases the need for passive income.
We bring this up because, thirdly, the 10-year JGB auction scheduled for this month was canceled back in February out of concern for low demand at the auction thanks to negative yields. Why would savers, strapped for a decent rate of return, all of the sudden pay the Japanese government? For a saver, investing in negative yield instruments would effectively be willing capital destruction. Sure, the BOJ's policies should have induced more risk taking, but in fact, they may have done the exact opposite.
We're left to one conclusion: market participants are losing faith in the BOJ's ability to conduct its monetary policy effectively, and because of the BOJ's longstanding involvement, events such as canceled bond auctions may prove to foreshadow liquidity concerns in the JGB market. While we expressed our concern over BOJ ownership of JGBs and how that might induce a VaR-shock at some point in the coming years (BOJ on pace to own >50% of JGBs by June 2018 now), we definitely don't want to jump the gun and take a stab at the hallowed widow maker trade of the past two decades.
Instead, let's concentrate on what may be the Yen's 'Maginot Line' on the charts: ¥110.00 against the US Dollar. In October 2014, the BOJ surprised markets on the last day of the month, sending USD/JPY gapping higher through ¥110.09 and to its closing high of ¥112.47 that day. We say that the market is questioning the efficacy of the BOJ's policies because this October 2014 "stimulus-induced gap" is coming under pressure now.
For us, there couldn't be a clearer sign that the BOJ is proving listless than USD/JPY falling back into its October 2014 range. That doesn't mean that the BOJ won't put up a fight, however. The battle for ¥110.00 will be fierce, and in an environment in which global equity markets are rallying, it may be tough to see USD/JPY crack it on its first attempt. However, should risk sentiment turn sour once more, and now that we're in the full swing of Japanese exporters repatriating funds ahead of the fiscal year end, the Japanese Yen may prove formidable again (we did say that the Japanese Yen was going to shock market participants this year). –CV
To receive reports from this analyst, sign up for Christopher's distribution list.
DailyFX provides forex news and technical analysis on the trends that influence the global currency markets.