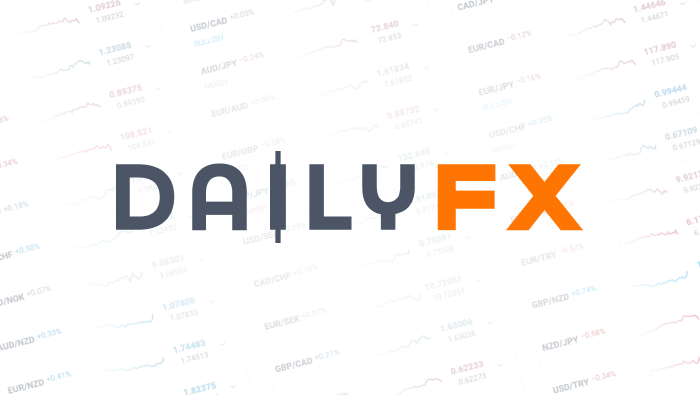 The Rise of #OOTT: High-Level Oil Research and the Power of Social Media
Talking Points:
- For years, obtaining high-level research behind Oil markets carried considerable costs.
- As of this June/July the hashtag #OOTT can be used on Twitter to access a significant amount of high-level research around Oil markets; and it's all completely free-of-charge.
To receive James Stanley's Analysis directly via email, please sign up here.
The internet has brought a considerable amount of change to the world; that much can be widely agreed upon. But what does seem to get lost in the shuffle, however, is how the internet continues to drive the evolution of social dynamics within our species. The Arab Spring is an example of this. Something that previously wouldn't have been possible given that many of these people weren't allowed to congregate or protest was made possible by the ease of electronic communication. The power of social media helped to actually initiate social change.
But this evolution is still taking place in global financial markets too. Never in history has the regular, everyday person been so empowered by the megaphone that is social media; and while there are certainly some negative aspects about letting anyone in the world say whatever they want whenever they want it, there is some profound benefit as well. Such is the case with research behind Oil markets. For years, if traders wanted to access high-level research behind Oil prices, there was probably going to be a considerable cost of time, money or all of the above. And for a market like Oil, in which supply is truly driven by global forces and demand dictates the fortunes of numerous countries, that legwork could be extensive as there are just so many economies, actors or 'themes' to be following.
The creator of #OOTT, Sam Madani
The demand for aggregation of this research was so powerful that an astute Oil trader in Sweden by the name of Mr. Sam Madani came up with the idea of collating this various research behind a singular hashtag (Oil traders will probably want to follow Mr. Madani's twitter account, which is linked above). A hashtag is simply a notational format on Twitter that uses the number sign in front of a word to activate a 'keyword,' which further enables others to see those comments simply by following the same hashtag. The hashtag of #OOTT, which stands for 'Organization of Oil Trading Tweeters' has become known as one of the fastest ways to access robust, institutional-level market research for Oil markets. If you'd like a full background on how this came about, please check out the write-up from earlier in the year on the website EnergyFuse.Org, entitled 'The Organization of Oil Trading Tweeters #OOTT Merges Powerful Data with a Culture of Openness.'
In the image below, you can see the 'Tweetdeck' application that's commonly used to interact with the Twitter platform, and notice the column dedicated to the hashtag of #OOTT, which is streaming in new comments from around-the-world that contain the hashtag. In the column highlighted in Yellow, any tweet on the platform that contains the '#OOTT' text will be delivered into this column, enabling traders to stay on top of fast-moving news, research and intelligence pertinent to Oil prices.
The popular Tweetdeck platform with a column dedicated to the hashtag #OOTT highlighted; The Founder of #OOTT, Sam Madani, is atop the column
To get this Setup
This is farily easy. Creating an account on Twitter is free, and setting up the Tweetdeck application is also free (to get started with that process, please click here). Once your Twitter account is setup with Tweetdeck, you can add a column by clicking on the '+' sign on the left side of the application. After that, you can click on 'search,' and then type in the hashtag of '#OOTT,' and then 'add column on the lower-portion of the corresponding box. Now that you have the column added to follow the hashtag, any new tweets that include #OOTT will be delivered directly to your Tweetdeck platform.
How to Use This
This is going to be very much dependent on how you trade Oil and how you want to use Twitter. To be clear, this isn't a trade signal service or even an area where trade ideas are commonly exchanged. This hashtag is pertinent to research that can then be used to derive trade ideas or strategies. So, this should be looked at as a supplement to a trader's approach rather than a panacea of trade ideas.
Why This Matters
The world changes very fast. Nowhere is this clearer than in Oil markets. Only 30 years ago, there was a legitimate concern about the world running out of Oil. This kept prices high as only a few suppliers around the World existed, and they mostly belonged to a cartel that coordinated production in order to keep prices high and to keep competition at bay.
Then the Financial Collapse happened. In response, Central Banks around the world yanked interest rates to or towards record-low levels; and investors were left with a dearth of attractive options to invest their capital. This is what helped drive stocks around-the-world to fresh all-time-highs despite the fact that many economic indicators remained lackluster; and after two years of relatively stable Oil prices in the post-Financial Collapse environment, investment capital drove back-in to many commodity markets, Oil included.
The combination of low rates, stable commodity prices and aggressive banks that were frothy with QE-cash drove a significant amount of investment into figuring out how to get more Oil out of the ground. Fracking and horizontal drilling methods were long investigated and considered too expensive, but with interest rates at record lows, opportunity cost was much less of an issue. As U.S. production of energy continued to increase, the dependency on foreign Oil lessened and prices began to correct; and once this correction got started there was very little slowdown. From June of 2014 until February of 2016, Oil prices had fallen by more than 75%.
On the chart below, we're looking at the 17-year move in Oil prices with emphasis on price action post-June 2014. Notice the trend-line that can be found by connecting the lows of December 1998 with the low in November of 2001, and projected on to the chart. This trend-line caught the lows of the Financial Collapse and since January of 2015, has acted as first support and now resistance for near-term price action.
Chart prepared by James Stanley
But in a world that's become accustomed to feast-or-famine markets, this move may not stand out. But one has to consider that many nations in the world derive a vast portion of their revenue from Oil and energy exports. So when prices move lower, it's not just one industry or one sector that gets hurt, it's the entire economy. And given how incredibly aggressive banks in Europe and the United States have been with investments in Oil in the low-rate environment of the past eight years, there is a legitimate concern that a long-term breakdown in Oil prices can trigger a 'cascade effect' by hitting a major bank that's carrying counter-party risk with other major banks.
Oil prices pulled back from the brink in February, re-ascending by almost 100% in the following four months; but after setting resistance at $51.50, have been unable to continue-higher. So, we're in a proverbial 'holding pattern' as Oil prices sit around the psychological level of $50. If prices break back down below $30, there will likely be concerns about banking health and the fear of a domino-effect running through the banking sector. If Oil prices rise too aggressively, then we'll get to deal with heavier-than-expected inflation, which could motivate the Fed to hike rates faster than they'd have wanted to otherwise.
But regardless of which of these scenarios end up playing out, you'll probably be able to see it on Twitter before anywhere else; and if you follow the hashtag of #OOTT, you'll have an inside track on getting that intelligence as quickly as anyone else in the market.
--- Written by James Stanley, Analyst for DailyFX.com
To receive James Stanley's analysis directly via email, please SIGN UP HERE
Contact and follow James on Twitter: @JStanleyFX
DailyFX provides forex news and technical analysis on the trends that influence the global currency markets.