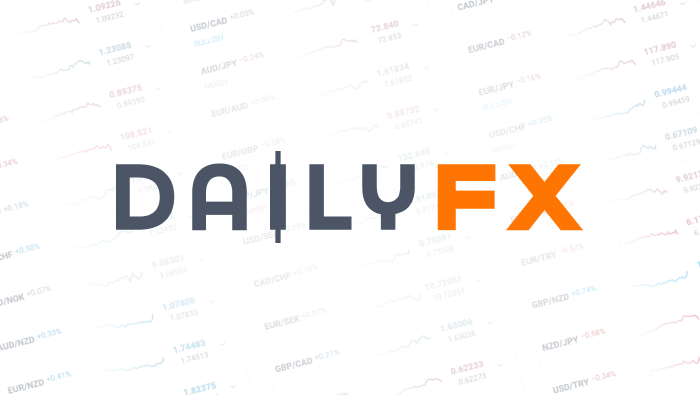 China Cuts Taxes on Companies
Talking Points:
- China announced to cut the value added tax rate and increase deductions on Wednesday.
- How China's tax cuts plan is different from the U.S.'s tax cuts proposal.
- Would you like to know more about trading? DailyFX webinars are a great place to start.
To receive reports from this analyst, sign up for Renee Mu' distribution list.
China's Financial Ministry and the State Administration of Taxation released a joint announcement on Wednesday, listing the categories of goods that will benefit from a value added tax rate cut from 13% to 11%. The list includes farm products, water, natural gas, coal and other 19 types of products; the new tax rate will enter effective on July 1st, 2017.
Let's take a closer look at China's tax cuts plan. The valued added tax rate cut released today is one of the major measures in the 380 billion Yuan tax cut package that was launched at the State Council meeting on April 20th:
In addition to the tax rate cut on special products, China will also remove the 13% bracket, keeping the rest three categories of 17%, 11% and 6%. Also, for qualified small companies, they will benefit from preferential tax treatment, with the filling threshold to be lifted to 500,000 Yuan from 300,000 Yuan. In specific, for high-tech small companies, they are allowed to deduct 75% of research and development costs, up from 50%.
This tax cut package introduced by China focuses on two groups: A) farmers and small business that are normally more vulnerable during an economic slowdown, and B) companies with growth potentials that could generate new momentums for the economy in the future.
This is not the first time that China cut taxes to stimulate the economy. The country has begun to speed up the tax reform and rely more on fiscal measures since 2016, in the face of an economic slowdown and monetary tightening. On May 1st, 2016, the country launched the tax reform on value added taxes, replacing business taxes. The total tax burden reduced in 2016 through this reform was more than 500 billion Yuan.
Following the release of the detailed plan on value added tax, the USD/CNH was little changed. This is likely because the detailed plan didn't impact any major term in the tax package that was introduced earlier. Yet, understanding China's tax plan will not only help to forecast the outlook of the economy but also to evaluate the tension between the two countries.
USD/CNH 5-minutes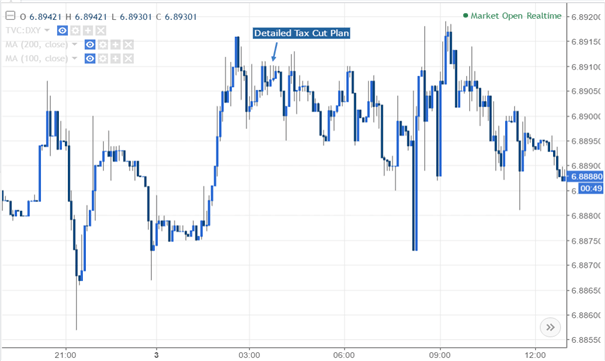 Prepared by Renee Mu
To receive reports from this analyst, sign up for Renee Mu' distribution list.
DailyFX provides forex news and technical analysis on the trends that influence the global currency markets.