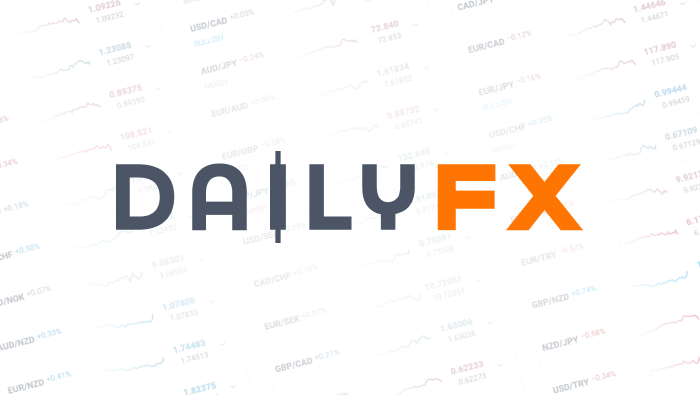 China's Market News: Yuan Weakens, Foreign Reserves Fall
This daily digest focuses on Yuan rates, major Chinese economic data, market sentiment, new developments in China's foreign exchange policies, changes in financial market regulations, as well as market news typically available only in Chinese-language sources.
- China's foreign reserves fell below $3 trillion in January, the first time in nearly six years.
- The PBOC suspended liquidity injections through open market operations for the third day.
- Would you like to know more about trading? DailyFX webinars are a great place to start.
To receive reports from this analyst, sign up for Renee Mu' distribution list.
Yuan Rates
- The Yuan fix set by the PBOC was little changed on Tuesday, strengthened by +2 pips to 6.8604 from yesterday. The offshore Yuan moved towards the guided level, with the USD/CNH rising 328 pips to 6.8326 as of 12:08pm EST.
In the later portion of the Asian session, China released the January print for foreign reserves. The country's foreign holdings dropped -$12.3 billion to $2.9982 trillion in the first month of 2017 from last December; this is the lowest level for the gauge since March 2011.
Data downloaded from Bloomberg; chart prepared by Renee Mu.
USD/CNH 1-Hour
Prepared by Renee Mu.
Following the release of the January foreign reserves read, the offshore Yuan extended losses against the U.S. Dollar. The drop below the $3 trillion psychological level may have raised market concerns on China's support on the Yuan in the future.
The FX regulator, SAFE, stated in a press release that the January decline was mostly led by China's Central Bank providing FX liquidity in the effort to balance market demand and supply. It reiterated that China's foreign reserves are still sufficient no matter based on the absolute value or evaluation indicators.
Market News
Sina News: China's most important online media source, similar to CNN in the US. They also own a Chinese version of Twitter, called Weibo, with around 200 million active usersmonthly.
- Property sales in major Chinese cities dropped significantly in January, according to a report released by China Index Academy. The average sales in 26 surveyed cities fell -50.5%. In terms of housing inventory, 13 surveyed cities reported an average of -0.57% decline. Chinese local governments and banking regulators have launched numerous measures to cool the market over the past three months. However, this does not necessarily mean that the heated Chinese property market has been fully eased. The Lunar New Year holiday, around when property sales normally drop, fell in January this year. Whether this is a reversal or retracement will need more evidence to prove in the coming weeks, when the property market returns to normal from a holiday mode.
- China's Central Bank suspended liquidity injections through open market operations for the third day on Tuesday, despite that there were 120 billion Yuan of reverse repos matured on the day.
The same day, PBOC's Research Bureau Head Xu Zhong commented on open market operations: both the amount and the rate are subject to change depending on PBOC's targets. He also said that increases in reverse repos rates seen recently were market-driven and are different from hikes in reserve requirement ratio.
Hexun News: Chinese leading online media of financial news.
- Nearly one third of companies listed on China's A-shares have purchased wealth management products (WMPs) in 2016, according to East Money Information. 890 listed companies have bought 1.07 trillion Yuan of WMPs last year. Most companies told that lacking investment opportunities is the main reason that they purchased WMPs, the return of which is generally higher than that of bank deposits. The rising demand also encouraged banks to issue more WMPs. However, this may have increased banks' off-balance risks and raised regulators' concerns. Beginning in the first quarter of 2017, the PBOC will include WMPs into its Macro Prudential Assessment, a system to evaluate banks' risks.
To receive reports from this analyst, sign up for Renee Mu' distribution list.
DailyFX provides forex news and technical analysis on the trends that influence the global currency markets.