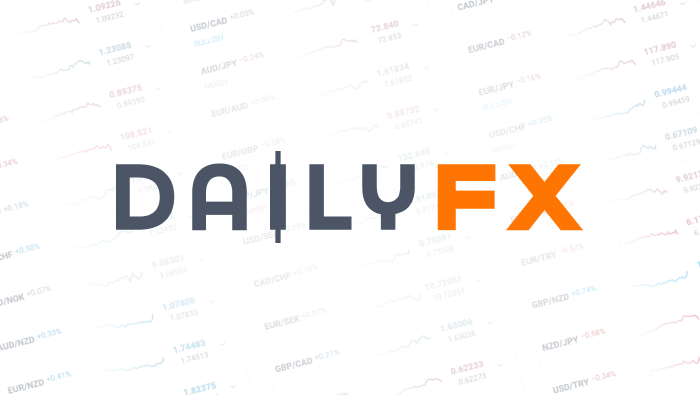 China's Market News: State Council Unleashes Support to Corporates
This daily digest focuses on market sentiment, new developments in China's foreign exchange policy, changes in financial market regulations and Chinese-language economic coverage in order to keep DailyFX readers up-to-date on news typically covered only in Chinese-language sources.
- The PBOC lowered the Yuan fix on Monday by the largest amount since the Brexit referendum.
- China's state council introduced 45 measures in the effort of helping companies cut costs.
- Chinese government bond yields set fresh lows to levels not seen since 2008, indicating increasing demand.
To receive reports from this analyst, sign up for Renee Mu' distribution list.
Sina News: China's most important online media source, similar to CNN in the US. They also own a Chinese version of Twitter, called Weibo, with around 200 million active usersmonthly.
- The PBOC fixed the Yuan -441 pips or -0.67% to 6.6652 on Monday, the largest drop since the Brexit referendum. Following the release, both Yuan rates weakened against the US Dollar: the offshore Yuan (USD/CNH) dipped to 6.6744 and the onshore Yuan (USD/CNY) touched 6.6659 in the early portion of the Asian session. As of 10:00am EDT, the offshore Yuan has reversed to 6.6608 while the onshore Yuan rose to 6.6473. Fed opinions on near-term interest rate moves have been a key driver to the Dollar/Yuan lately and will likely continue to be the case: On Friday, Fed Chairwoman Janet Yellen is scheduled to speak at Jackson Hole Economic Symposium.
In addition to losses against the US Dollar, the Yuan rate against a basket of currencies has dropped to the lowest level since it was quoted by the PBOC: the CFETS Yuan Index, the primary measure for the basket, weakened by -0.38% to 94.11 on last Friday from the prior week. The other two Yuan indexes, BIS and SDR Yuan indexes dropped to the weakest levels since November 30, 2015 as well, to 94.70 and 95.19 respectively.
The PBOC's guidance as well as Yuan's weakness increased market speculation on the Yuan's further devaluation in the near future. However, with G20 leaders meeting in less than two weeks and the Yuan's official inclusion in SDR basket less than two months away the Chinese currency is less likely to be aggressively devalued against either the U.S. Dollar or the currency basket. The Yuan will more likely find some support around 6.7000 (which will be resistance for USD/CNH and USD/CNY) without a clear outlook of Fed rate hike on the horizon.
China Finance Information: a finance online media administrated by Xinhua Agency.
- China's State Council announced 45 measures in 11 categories that are designed to support Chinese company's cost-cutting efforts. One of the major measures that is attracting Chinese investors' attention is that the State Council will support companies with growth potential to swap debt into equities. Right now the debt-to-equity program is facing obstacles to be applied in a broader scope. The State Council did not give out detailed evaluation standards on insolvent companies but has clearly stated that the PBOC, the Ministry of Finance, the banking regulator, the Taxation Department and the National Development and Reform Commissions shall co-lead the debt-to-equity program. Therefore, we will likely see additional measures from these top state agencies over the following periods, which may help push forward the swap program.
Other support to companies include a total of 500 billion Yuan of tax cuts and tax exemptions for small-sized companies, a 1% cut in logistics fees, facilitation of companies issuing foreign debt, as well as temporarily lowered requirements on pension and insurance payments. Chinese traditional manufacturing companies are contracting due to capacity cuts while emerging companies are lacking investment opportunities. Under such tough conditions, governmental support are crucial for them to survive through the economic 'winter'.
Hexun News: Chinese leading online media of financial news.
- Chinese government bonds have become increasingly popular of recent. On August 19th, the Ministry of Finance issued 26 billion Yuan of 30-year government bonds with an average rate of 3.27%; this yield sets a new low level since 2008, indicating rising demand in government bonds. As defaults in corporate bonds, even state-owned companies' bonds, have seen increases since early 2016, Chinese bond investors become more conservative and are seeking opportunities with lower risks. Also, amid turbulence in the equity market and tightening controls on real estate, investors from other markets are relocating their holdings to government bonds. The yield of Chinese 10-year government bond has been on a downward trend since June and fell to 2.656% on August 15th, the lowest level since the end of 2008.
To receive reports from this analyst, sign up for Renee Mu' distribution list.
DailyFX provides forex news and technical analysis on the trends that influence the global currency markets.