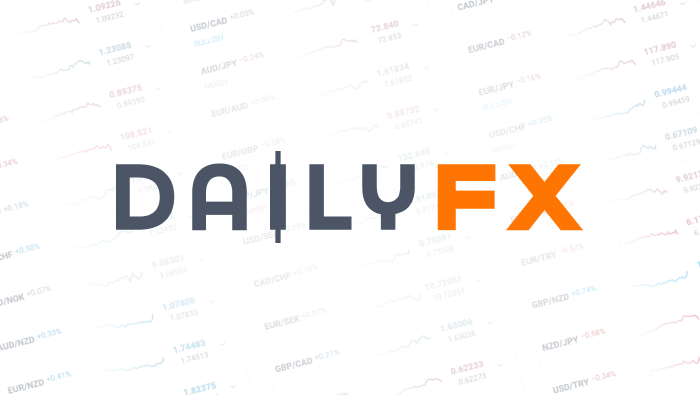 China's Market News: PBOC Prepares Onshore GBPCNY ahead of Brexit
This daily digest focuses on market sentiment, new developments in China's foreign exchange policy, changes in financial market regulations and Chinese-language economic coverage in order to keep DailyFX readers up-to-date on news typically covered only in Chinese-language sources.
- PBOC fixed the GBP/CNY rate 567 pips weaker ahead of the Brexit referendum.
- Poland issues Yuan-denominated bonds in China; Singapore includes Yuan assets in foreign reserves.
- The Finance Ministry said there is still room for local government to issue debt on top of the current 7 trillion yuan.
To receive reports from this analyst, sign up for Renee Mu' distribution list.
Hexun News: Chinese leading online media of financial news.
- The PBOC fixed the GBP/CNY rate by 567 pips weaker to 9.7242 on June 23, ahead of the Brexit referendum. The Central Bank fixed the USD/CNY 277 pips stronger to 6.5668, the highest level in two weeks.
Chinaforex News: a news agency administrated by SAFE
- Poland issued 3 billion yuan of government bonds with a term of 3 yearsin China on June 20th. This is the first European government to issue Yuan-denominated bonds in China, which are also called 'panda bonds.' On January 21st, 2016, British Columbia, a province of Canada, issued the first government panda bonds. According to China Finance Information, the total panda bonds issued by foreign governments and institutions have hit 21.1 billion yuan since 2015. China is further expanding the scope of eligible foreign bond issuers and promoting the opening up of its domestic bond market and the cross-border use of its currency.
- Singapore's Monetary Authority announced on Wednesday that the regulator will include Yuan-denominated assets in its foreign reserves from June. 'This move recognizes the steady and calibrated liberalization of China's financial markets, and the growing acceptance of RMB assets in the global portfolio of institutional investors', said in the authority's statement.
- Hong Kong Stock Exchange and Thomson Reuters launched a series of Yuan indexes on June 23th, in the effort of measuring the currency's performance. Compared to the CFETS Yuan Index issued by PBOC, the co-branded indexes include 14 currencies in the basket and the weight of each currency is determined by trading volume rather than trade volume. These new indexes provide opportunities for investors to evaluate the Chinese Yuan from different prospectives as the currency becomes increasingly important.
- China Construction Bank (CCB) opens the first branch in Chileon June 22th. This is also the first Yuan clearing bank that has been set up in the South America region. The South American branch of CCB will not only help to boost economic and trade exchanges along with financial collaboration between China and Chile, but will also help to improve the Yuan's role in Latin America.
China Finance Information: a finance online media administrated by Xinhua Agency.
- China's Ministry of Finance will issue a total amount of 14 billion Yuan of government bonds in Hong Kong on June 29th, according to Hong Kong Monetary Authority. Issuing Yuan-denominated government bonds in the Hong Kong offshore markets has been a long-term arrangement since 2011. From 2009 to 2015, the total bonds issued in Hong Kong were 136 billion yuan. On May 26th, China issued 3 billion yuan of government bonds in London, the first time in an offshore market other than in Hong Kong.
Hexun News: Chinese leading online media of financial news.
- The State Council hosted a press conference with multiple state agencies to address China's debt issueon Wednesday.
The Deputy Director of Finance Ministry Budget Division said that the total local governments' debt is approximately 7 trillion yuan and there is still room to issue more. He pointed out that the Chinese government increasing debt issuance will help private sectors to reduce their debt burden.
The Chinese household saving rate is about 50%, above the global average, according to the Deputy Director of Fiscal and Financial Affairs from China Development and Reform Commission. The Deputy Director also said that China's non-financial sectors have much higher debt than the government or households. As China's capital markets are still developing and immature, indirect financing is the main source for non-financial firms to receive funds.
In terms of the debt-to-equity program, the Deputy Director said that it should be market-driven. Companies should make their own decision on whether to participate in the program rather than being told to participate by the government. At the same time, the government will issue a negative list, which bans zombie firms, low-credit firms and other unqualified firms from participating in the program, in the effort of reducing the moral hazard.
Written by Renee Mu, DailyFX Research Team
To receive reports from this analyst, sign up for Renee Mu' distribution list.
DailyFX provides forex news and technical analysis on the trends that influence the global currency markets.