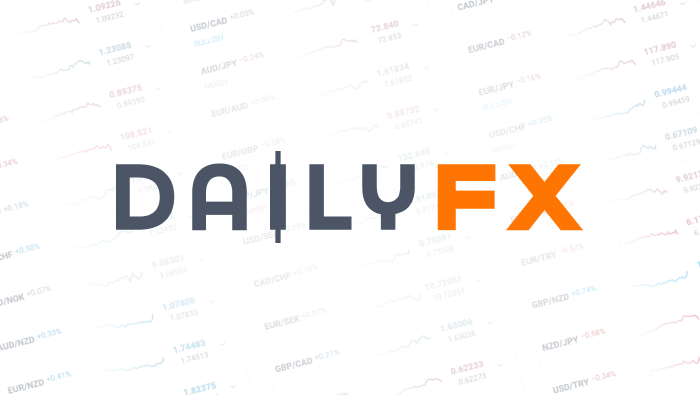 Yuan Eyes on FOMC, China-US-North Korea Relations, Investment Gauge
Fundamental Forecast for CNH: Neutral
US-China trade disputes could hurt both the Dollar and the Yuan; major obstacles remain.
China may gain leverage in negotiations through its relationships with North Korea and Russia.
How to trade news? Learn with DailyFX Free Trading Guides!
The Chinese Yuan gained against the U.S. Dollar after three consecutive losses. This was largely driven by the reduced momentum in the Dollar rally. Yuan's correction against the Dollar was less than most of the major currencies to the Dollar, such as the EUR, GBP, AUD and NZD.
Looking forward, the FOMC meeting on June 13 could reveal the outlook of Fed's rate hikes in the second half of 2018 (June hike is almost a certain), as well as the prospect in 2019. This will be a primary driver to all Dollar pairs including the USD/CNH and USD/CNY. China's relationships with the U.S., North Korea and Russia will be key factors as well. Also, a heavy economic calendar will have the Yuan at risk from home.
China-US Trade disputes could hurt both the Dollar and the Yuan; increasing tensions between the two could drive capitals flowing into non-dollar safe-haven currencies, such as the Yen. Trade worries could hurt the stock market as well, which were seen previously. As of Friday, it has been widely reported that China offered to buy additional $70 billion US products on an annualized basis, in the effort to ward off Trump's tariffs on Chinese goods; the amount was close to US' demand of a $100 billion reduction in its trade deficit with China.
China's Foreign Affairs Ministry has not confirm nor refute the offer. More importantly, US' tariffs are not just for cutting the deficit, but also designed to counter against China's industrial polices, such as "Made in China 2025", where the two parties have the largest disagreement. There is not much time left before June 15 when the U.S. will release the final list of tariffs. Concerns could rise as it is approaching the deadline.
There is another deadline that investors want to keep in mind: the US threated to launch investment restrictions and export controls against Chinese acquiring technologies by June 30. The two parties have made progress in one case: China's ZTE, a major smartphone maker, agreed to pay $1 billion fine and put $400 million in an escrow account;the U.S. will remove the ban on the company. However, it is much more difficult to reach an agreement on a country-level; this could drag the disputes into an even longer time frame.
Reaching deals through direct negotiations on trade could be hard, but other issues' weighing may help China and the U.S. reach a middle point at a faster pace. China may gain leverage through its role in North Korea issues. US President Trump and North Korea leader Kim Jong Un have a scheduled meeting in Singapore on June 12. It is not an easy road for the two leaders to come together due to threatens of cancellation from both sides. Whether there is a last-minute change and how much progress can be made at the summit is unknown. China, which has been asked by the U.S to work with North Korea, could continue to demonstrate its influence over its neighbouring country.
Also, China has been strengthening ties with another major partner, Russia, which may also increase its leverage in negotiations. While Trump was attending G7 summit on Friday and called for Russia to rejoin the group, Russian President Putin was meeting with Chinese President Xi Jinping in Beijing. Putin not only received China's first-ever "friendship medal", but also signed deals including a 20 billion yuan ($3.1 billion) nuclear project. The two countries also share the same opinion on a peaceful Korean Peninsula.
In terms of event risks, top Chinese gauges to watch are Fixed Assets Investments and Private Investments in Fixed Assets for May, both scheduled on June 14. These leading indicators will help to reveal the growth potential of the economy. In April, the fixed assets investments dropped to 7.0%, the lowest level in 18 years; private investments slowed down from the last month to 8.4%. If the May prints continue to be weak, this would further reduce confidence in the economy and be bad news for the Yuan.
--- Written by Renee Mu, DailyFX Research
DailyFX provides forex news and technical analysis on the trends that influence the global currency markets.