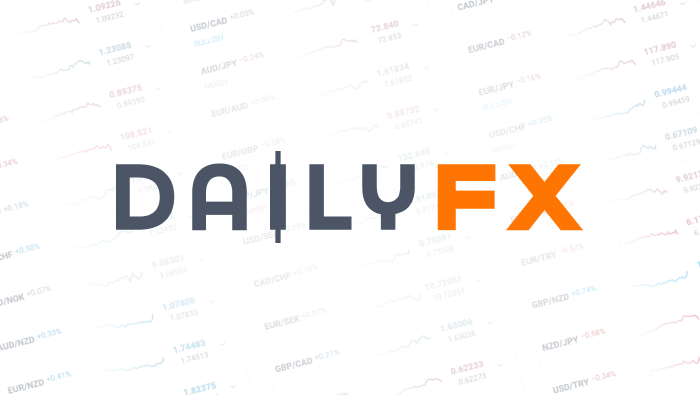 USD/CNH at Resistance, Event Risks in Focus
Fundamental Forecast for the Yuan: Neutral
What happened over the past 24 hours have led to the most dramatic moves in the USD/CNH this week. U.S. striking Syria sent the pair higher as investors sought for safe haven; a disappointing Non-Farm Payroll print led to selling in the Dollar, though it was quickly eased and reversed. The highly-anticipated summit between Trump and Xi, on the other hand, did not reveal many details. As of 4pm ET Friday, the USD/CNH remained consolidating, around 6.8980, the 61.8% retracement of March high to low. Next week, China will have a packed economic calendar, with monetary supply, New Yuan Loans, Consumer Price Index and trade data for March. As the USD/CNH is at a major resistance level, a better-than-expected Chinese print may lead to a reversal in the pair.
Among all the event risks, exports and imports reads could have a greater direct impact to the Dollar/Yuan than others. China has been shifting from an export-driven economy to domestic-consumption-driven. However, this will need to take a long process; so far, Chinese producers still largely rely on international demand. In the U.S.-China leaders meeting, Trump told that the U.S. has "made progress" in the relationship with China and "lots of very potentially bad problems will be going away". The bilateral trade issue is considered to be one of those "bad problems". For China, avoiding major conflict with its U.S. counterpart will give it more time to upgrade the manufacturing industries that still heavily depend on exports, and in turn, will help to stabilize the economic growth when a slowdown is already seen.
Another Chinese indicator at a key resistance level is Shanghai Composite Index. The introduction of a new Special Economic Zone (SEZ) in Xiongan may not have directly impacted the exchange rate, but has driven Chinese equities as well as local property prices soaring for the past week. Shanghai Composite Index extended gains on Friday, with multiple Xiongan-related shares hitting the daily limit-up for the third day. The stock index closed above 3483 on Friday, the November high day close. However, whether it can hold above this level is a question.
On one hand, a couple of companies have published official announcements Friday evening in response to the extreme moves seen in their shares. BBMG and eight other firms clarified that the setup of Xiongan SEZ will have no or little impact to the companies' performance in the near future. This will likely stop speculators scrambling for their shares next week. On the other hand, Chinese investors, especially retail investors, are eager to take advantage of this new theme. Almost immediately after the release of the SEZ, many investors rushed into Xiongan to purchase local properties. After Xiongan's local government imposed tight restrictions on real estate purchases to avoid chaos, equities become the most available tool to investors. BBMC and other firms' clarification may ease the heat in their shares, but Chinese investors could find another batch of equities that they see a possibility to benefit from this new theme. Under China's current not-fully-developed capital markets, stocks and properties remain the most widely-used investment vehicles. As a result, the volatility in Chinese stocks could elevate significantly next week.
DailyFX provides forex news and technical analysis on the trends that influence the global currency markets.