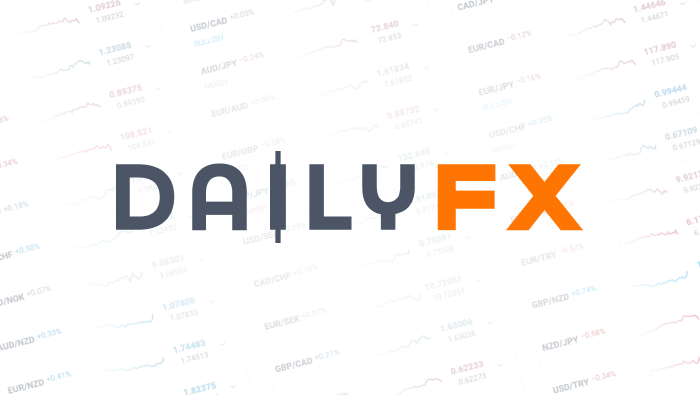 A Crude Oil Trader's Guide to OPEC
Talking Points:
OPEC has a rich history and an important place in the future of Oil production
The September 28 OPEC Meeting in Algeria helps prove OPEC's value to the oil market
Here's a Guide to Understanding the Organization of the Petroleum Exporting Countries.
Intro:
The price of Oil is a classic game of economics, which Thomas Sowell describes in his book, "Basic Economics," as, 'The allocation of scarce resources with alternative uses." The economics of Oil is about the surplus of Oil and the pressures it can bring on the price, which many Oil executives and sovereign nation energy ministers are concerned as well as global demand that is more difficult to forecast than supply.
In the 1930s in West Texas, there was such a rush to produce Oil given its newfound uses that many untrained Oil men and woman produced so much that Oil was spilling onto neighboring farms and ruining crops. The oversupply sent the price of Oil to zero. Naturally, any company or country with a business interest in a key commodity will want to prevent such a reoccurrence.
To prevent a global flood of Oil, an Oil cartel of exporting (e.g. price dependent) was developed in the 1960s to coordinate the price of Oil.
Access Free Oil Trading Guide from DailyFX Analysts HERE !
Brief History:
Saudi Arabia, roughly three-times the size of Texas was a utopia of British and American Oil companies in the 1930-1950s. In exchange for Gold and other concessions, Oil-rich countries were able to set up agreement Private Oil companies on incomplete information. The incomplete information was quite simply how much Oil there was under the sand of Saudi Arabia and other regional countries when King AbMuqrin bin Abdulaziz al Sauddulaziz ibn Saud also known simply as Ibn Saud.
As Oil revenues increased for Oil companies that negotiated drilling rights in the Middle East, but a fixed revenue was coming to Oil Producing Countries, a change to the system was in order. The change was the Organization of Petroleum Exporting Countries or OPEC, which is a cartel that is designed to put the Oil producing countries in focus when negotiating with the world about Oil supply to stabilize prices. The OPEC agreement was signed into existence at the Baghdad Conference on September 10-14 1960 by Iran, Iraq, Kuwait, Saudi Arabia, and Venezuela per Opec.org. By controlling supply that they owned, OPEC would have a hand on the price that had been driven down by over production from companies drilling in the sand.
According to, "The Prize," by Daniel Yergin, many Oil companies denied that the OPEC cartel existed at first. The producing countries uniting against the Oil companies would begin to take on a more formal power struggle as exporters began to understand how much of the Oil revenue was leaving their country.
Over time, OPEC began to determine output independent of Oil companies. Over the last ten years, shale production in the United States caused the US to be a net exporting nation of Oil.
OPEC Production & Member Countries:
OPEC has been producing under capacity (estimated at 37,145M/bbd) at ~ 33,750M/bbl per day. The majority of production comes from Saudi Arabia at ~31.3%. The 13 other OPEC members in order from largest to smallest production per Bloomberg data is Iraq (13.5%), Iran (10.8%), United Arab Emirates (8.95%), Kuwait (8.71%), Venezuela (6.52%), Angola (5.13%), Nigeria (4.44%), Algeria (3.29%), Indonesia (2.19%), Qatar (1.93%), Ecuador (1.66%), Libya (1.01%), and newly-joined Gabon (0.62%).
Recent Headlines:
On September 28, OPEC reached their first agreement in 8-years to cut production to support the market price of Oil, which is so critical to the sovereign wealth of OPEC. The agreement even was extended to Russia who said they would honor the recent agreement to find a lower level of output to support the price of Oil. Russia is significant in the global Oil market because as of September 30, 2016, Russian Oil Output reached an all-time high of 11.11 billion barrels per day that aligns with Saudi Arabia's capacity.
Given the unstoppable bear market of Oil that saw the price of Oil fall by more than 50% from 2014 to Q416, OPEC agreed that the supply side played a role in the steep drop that led to falling revenue. The drop in revenue has put fiscal strain and hindered economic growth that depends mightily on the price of Oil. This caused the 170th OPEC meeting to announced the OPEC-14 to work with non-OPEC countries to support the Oil market as well as target a production range between 32.5 to 33.0 mb/d to help rebalance the supply glut.
The Future of OPEC:
As long as the world oil demand is on the rise, there will be a keen focus on the production numbers from OPEC. While the world has arguably been in a soft patch of growth as developed economies struggle to find traction despite aggressive monetary policy, there is still expectation for eventual world oil demand to rise to 95.42 million barrels per day thanks in large part to needs in India, China, and the US as per the OECD Oil Demand Forecast.
Much of the struggle that OPEC and other Oil companies face is the need to supply the market in anticipation of uncertain future needs with rising technology without flooding the market that would drop prices.
OPEC will continue to be crucial as demand from emerging economies rise as developed economies hopefully get traction after the weak recovery from the Great Financial Crisis. If private Oil companies are unable to shore up their balance sheets after the major massive Bear Market from 2014-early 2015 that would prevent them from producing to meet demand, OPEC could become even more important than they are today.
Written by Tyler Yell, CMT
DailyFX provides forex news and technical analysis on the trends that influence the global currency markets.