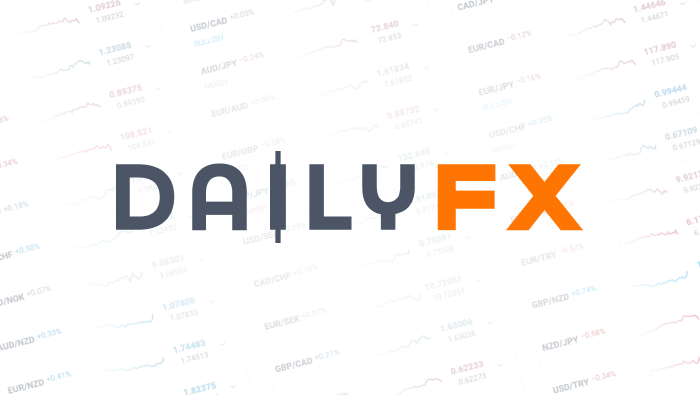 Gold Price Nears 6 Year Lows
Talking Points:
-Gold price is down 6 weeks in a row
-Gold prices are broadly weaker and are confirming the July 2015 lows
-Look for further losses while being mindful of the event risk December 3-4
Gold prices are on the cusp of finishing lower for 6 weeks in a row. The last time this occurred was in June and July 2015. At that time, Gold price closed lower 7 weeks in a row before mounting a better than 10% rally towards 1190 per ounce.
Through technical analysis, it appears the dip has further room to run.
[Image 1]
First of all, when viewing Gold price movements, consider that it is priced in US Dollars. Therefore, the movement in price could be a function of Gold's strength or weakness or simply the US Dollar strength or weakness.
Therefore, to determine if a move is Gold based or US Dollar based, price the asset out in several currencies. The chart above shows Gold priced against seven of the main currencies. If the lines move higher, then Gold prices are gaining strength. If the lines move lower, then Gold prices are weakening in broad fashion.
As you can see, since the close on Tuesday November 24, Gold priced in these 7 currencies began trading sideways as the United States goes on holiday and trading volumes slow down.
Then, earlier today, we saw Gold drop against all 7 currencies. That indicates this was more about Gold and broad based weakness rather than US Dollar strength. These next 2-3 weeks are likely to be volatile for the US Dollar as the market prepares for the potential rate hike from the Fed.
Suggested Reading: 3 Factors Warn of a Perfect Storm in FX
[Image 2]
In fact, if we zoom out and review the last time Gold price dropped for 6 weeks in a row, we see that Gold is out performing in only 1 of these 7 currencies (CHF – the green line above). Each of the 6 other Gold ratios are at or below levels seen in July 2015. Again, this indicates a broad based Gold move to the downside.
Looking at the internal sentiment readings DailyFX's Speculative Sentiment Index (SSI), we see the Gold reading growing more positive and now at +3.01 which means there are 3 times as many traders who are currently in a long exposure with Gold. This is a contrarian signal which suggests more losses are likely.
We discussed the use of the SSI ratio in our previous Gold price forecast post.
Suggested Reading: Gold Price– Sentiment Builds as a Break Below 1071 Looms
Conclusion
Based on broad based Gold weakness and an extreme SSI reading of +3.01, we anticipate the Gold price will fall further. For those who want to buy gold, perhaps consider buying Gold using Swiss Francs. This would neutralize the effects of the US Dollar, and if the USD/CHF trades higher, then that will help offset any losses in XAU/USD you may sustain.
Also, keep an eye on news risk this week. The ECB is scheduled to release their latest monetary policy statement on Thursday. Switzerland is afraid of receiving capital flows from Euro if the ECB brings a more dovish tone. That is contributing the CHF weakness. That would be unwound if the ECB doesn't meet dovish expectations.
Also, Friday brings the US non-farm payroll report. Last month was a much stronger than anticipated reading which has fueled speculation of a Fed rate hike in December. There are seasonal factors negatively contributing to the birth/death model in December so there is the potential for a NFP miss which could unwind the rate hike expectations. If rate hike expectations get unwound, that could cause a sell off in the US Dollar and may send Gold prices higher.
Trading does involve risk and managing risk is extremely important. We have found this one simple technique that when implemented, increased the percentage of profitable traders from 17% to 53%. Read pages 7-9 of our Traits of Successful Traders Guide to learn what the technique is and how to implement it [free registration required].
Happy Trading!
---Written by Jeremy Wagner, Head Trading Instructor, DailyFX EDU
To receive additional articles from Jeremy via email, join Jeremy's distribution list.
Follow me on Twitter at @JWagnerFXTrader .
See Jeremy's recent articles at his Bio Page.
DailyFX provides forex news and technical analysis on the trends that influence the global currency markets.