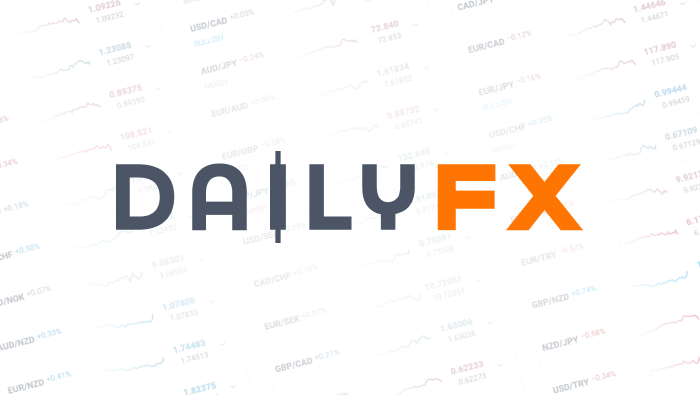 Gold Price Outlook - Sentiment Builds as a Break Below 1071 Looms
We discussed on Friday how to analyze the potential for a break down in Gold prices in the event the market trades near the 5 year lows at 1072. Well, today is that day.
With Gold prices dancing with the $1072 price level, today our internal Sentiment measure has risen to +2.9 suggesting traders are buying this dip. Based on this contrarian indicator, we have a set up for a breakout to the downside.
Market Interpretation
Market Condition: Breakout
Bias: Sell Gold (XAU/USD instrument on the FXCM platform)
Entry: Near $1071
Stop Loss: $1096
Target: $1000
Gold Price Outlook – Sentiment Builds as a Break Below 1071 Looms
[Image 1]
For those unfamiliar with the Speculative Sentiment Index (SSI), it is a contrarian tool that gauges the number of FXCM retail traders and how they are positioned. Since these traders are already in the position, it is a good contrarian tool because now these long traders become a future supply of sellers.
As we inspect the movement of traders more closely, we can see the number of traders who are net short is shrinking while at the same time the number of traders who are net long is growing. In fact, Long positions are up 1% over yesterday's reading and the number of short traders is 6% below yesterday's levels. The number of long traders stands at a 2 month high while the number of short traders plummets to a 5 month low. This type of movement builds the case for a breakout to the downside.
Gold Price Drops (Yellow Arrow) as Sentiment Rises (Purple Arrow)
[Image 2]
Therefore, we'll initiate on a break lower while placing the stop loss just above the swing high.
As we first noted in October (as a bearish scenario), one possible pattern is an Elliott Wave ending diagonal pattern. Therefore, if Gold prices are successful in reaching 1000, the market may have travelled far enough to where the pattern is approaching a termination point. We keep an eye on the pattern if it we close to that level.
To receive additional picks or articles on using Elliott Wave Theory, join Jeremy's distribution list.
DailyFX provides forex news and technical analysis on the trends that influence the global currency markets.