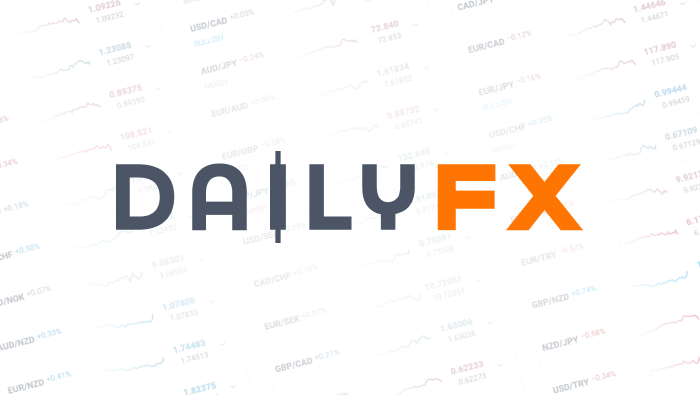 Gold Prices Capture Largest Monthly Gain in 4 Years
Talking Points
-Sentiment slowly shifts towards bears setting up for higher prices
-Flat pattern suggests buying a dip near $1167-$1190
-Triangle pattern suggests buying a dip near $1200-$1225
Gold prices finished the month of February with the largest monthly gain since January 2012. Following that large gain in 2012, gold prices proceeded to fall for 4 straight months. Gold seasonality of the past few years suggests there are headwinds to further gains. Will February's large monthly gain follow a similar pattern? We don't think so based on sentiment behavior and other technical patterns.
When assessing sentiment through FXCM's retail gold traders, we find that there has been a steady climb of the number of traders who are positioned to the short side. The number of short traders is near 4 month highs (see red line in sub-chart below). Secondarily, the number of traders positioned to the long side is hovering near 9 month lows (see green line in sub-chart below).
Gold Price Rises in the Face of Sellers
[Image 1]
Over the past month, sentiment has slowly shifted towards more sellers as noted in the shaded area above. On January 29, 2016, SSI was at +1.11 and now SSI sits at -1.27. This shift towards more sellers has opened the door for gains in the market.
For those not familiar with SSI, it is a contrarian type of signal in that if the reading pushes towards greater negativity, or sellers, then it typically signals a bull move in price.
Gold Price Consolidates Recent Gains
[Image 2]
From a technical perspective, the pattern continues to appear like a 4th wave consolidation in the midst of a larger 3rd wave. That is Elliott Wave speak stating we are in about the 6th inning of a 9 inning game to the upside. The trend doesn't appear over and therefore, we'll look to buy dips.
Previously, we wrote:
"[T]he first leg lower we saw last week suggests another leg lower of similar magnitude is coming in the next few days. Anywhere between the current level and $1291 could produce a rejection and secondary move lower. Therefore, the zone we'll anticipate support to buy is $1167-$1190 per ounce."
Gold Prices Attempting 5 Weeks of Gains (Feb 19, 2016)
The shallow and sideways consolidation that began on February 11 could be a flat pattern or triangle. Both of which are common for 4th waves.
We cannot rule either pattern out at the moment. Therefore, entering long near the lower bounds of the range sets up a better risk to reward ratio opportunity.
In the flat pattern, prices likely make it to the $1167-$1190 per ounce price zone. Under the triangle interpretation, prices may fall but not as far. That support zone for the triangle runs from $1200-$1225 per ounce. At $1189, the triangle becomes invalidated and we shift our focus to the flat.
The challenge in these scenarios is that if prices moves to $1180-1190, the triangle interpretation is invalidated, yet the flat pattern is still alive and could support prices. Therefore, I'll typically enter into these scenarios with smaller trade size knowing I might get stopped out of a trade or two before finding the end of circle wave 'iv'.
I will also keep an eye on trader positioning through the real time SSI feed for near term clues. If the gold price drops into the cited zones above and if SSI falls, then that could signal wave 'v' higher may be underway towards $1300 per ounce.
Regardless of your entry zone, be mindful of your trade size. We've researched millions of trades and found that almost half of the traders (43%) turned a profit when implementing this simple technique every trader has control over. Learn more about that tweak in pages 13-14 of the Traits of Successful Traders Guide.
Gold was a market both fellow analyst Kristian Kerr and I dubbed in our 2016 Top Trading Opportunities Guide. To read more about those opportunities plus 12 other different opportunities from the DailyFX team, download the 2016 Top Trading Opportunities Guide.
Suggested Reading:
March Seasonality Sees Weaker Gold versus US Dollar (February 29)
Gold Prices Retest the $1263 High (February 24)
Happy Trading!
---Written by Jeremy Wagner, Head Trading Instructor, DailyFX EDU
Follow me on Twitter at @JWagnerFXTrader .
See Jeremy's recent articles at his Bio Page.
To receive additional articles from Jeremy via email, join Jeremy's distribution list.
Experience no re-quotes on your Gold trades. Learn more here (non-US residents only).
DailyFX provides forex news and technical analysis on the trends that influence the global currency markets.