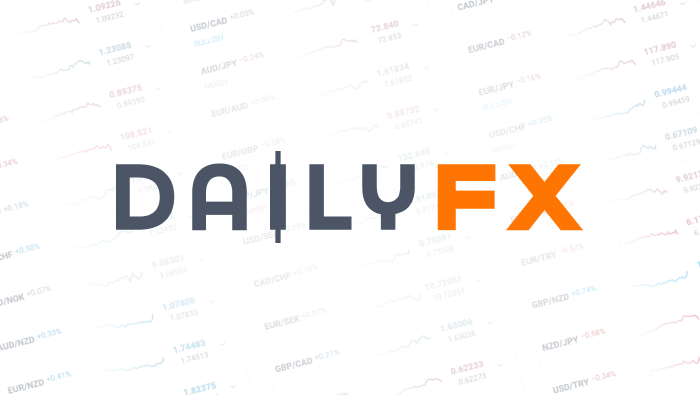 3 Trend Line Trade Setups that are Worth a Look Right Now
Talking Points:
GBP/JPY

trend line shows potential trade at 177.15

NZD/USD

trend line shows potential trade at 0.7915

USD/JPY

trend line shows potential trade at 107.50
Trend lines are a staple for technical trading. Being able to link together multiple swing highs or swing lows with a single line allows us to project potential support and resistance levels into the future. If you are not familiar with drawing trend lines yourself, I recommend reading 3 Tips For Trendline Trading. It will take you through the basics of constructing your own trend lines and what rules are generally followed.
For today's lesson, we take these trend line principles and use them on three different currency pairs: the GBP/JPY, NZD/USD and the USD/JPY. Any time we can draw a valid trend line, it can create a trading opportunity. We explore these opportunities below.
GBP/JPY Turnaround Near?
The GBP/JPY has been on a huge run since its low on September 9th. It has rallied over 700 pips to its current price around 176.25 and many traders are attempting to call a top by shorting (SSI around -2). But I think those traders are being a bit pre-mature. If an attempt at calling a top was to be made, a major trend line shows major resistance at 177.15, the level shown below.
The lower trend line is the dominant of the two with the parallel line on top having several bounces and a single false break. The GBPJPY could be held down by this line again.
Learn Forex: GBP/JPY Trend Line Could Resist Advances Past 177.15
(Created using Marketscope 2.0 charts)
The most activity for the GBP will most likely come tomorrow (the 18th) with Scotland's vote for independence. By tomorrow evening, the GBP could have moved a considerable amount. If the GBP/JPY were to reach 177.15 and you are still looking to sell, it might be a good level to take the trade with a tight stop and liberal profit target.
NZD/USD Fast Approaching Major Support
The Kiwi has been in a free fall against the US Dollar. The pair has fallen 700 pips in two months with ever increasing amounts of volume traded each day, a bearish signal for NZD/USD. SSI is +3.8 as there are nearly 80% of kiwi traders attempting to call a bottom, but there is not a lot in the way as it falls further.
The next major support level is a trend line drawn on a Weekly chart at 0.7915. This is where the pair will really be tested. A bounce off this level could yield a trade with a juicy risk:reward ratio (tight stop, larger limit) and a break with high volume could turn this into a breakout trade to short. We will have to wait and see how the Kiwi reacts.
Learn Forex: NZD/USD Nearing Support at 0.7915
(Download the Real Volume indicator here.)
USD/JPY Pullback Could Create Buying Opportunity
Lastly, we cannot ignore the most recent breakout of the USD/JPY. After it rested above 107 for 3 days, it then made a mad dash above 108 where it currently sits. If this was a breakout trade you caught live, great job. If you missed it however, that's okay too. There is still a way you can trade this missed breakout opportunity by buying a potential pullback. This is something I discuss more in Taking Advantage of Missed Breakout Opportunities.
Often times, after a breakout occurs, price will reverse and return back to the price where the pair initially broke out. So when the USD/JPY broke out above 107.50 (trend line drawn below), it could retrace back down to this point allowing us to enter into a buy trade. This prior resistance level can act like support and propel the USD/JPY even higher after we buy.
Learn Forex: USD/JPY Breakout, Potential Buy on Retrace at 107.50
Of course it is possible that the USD/JPY will not fall to this level again. It could continue to move higher and higher. But if we see this pair fall to 107.50, it could be an opportunity to buy this pair at a discounted price.
Trend Line Triple Play
Above we discussed three different currency pairs that all could yield trading opportunities based on trend line setups. But as always, perform your own due diligence before placing any trades on your own account. Feel free to utilize a demo account to practice trading risk-free before trading with real money.
Good trading!
---Written by Rob Pasche
Start your Forex trading on the right foot with the Forex Fast-Track Webinar Series. This 4-part, live webinar course is the disciplined Traders' Fast-Track to the Forex Market. Topics include:
Using FXCM's award-winning trading platform

Calculating Leverage and reducing risk

Trading with a simple (yet effective) trading strategy

Maintaining for Forex account and enrolling in on-going education
This course is completely free, so sign up or watch on-demand today.
DailyFX provides forex news and technical analysis on the trends that influence the global currency markets.