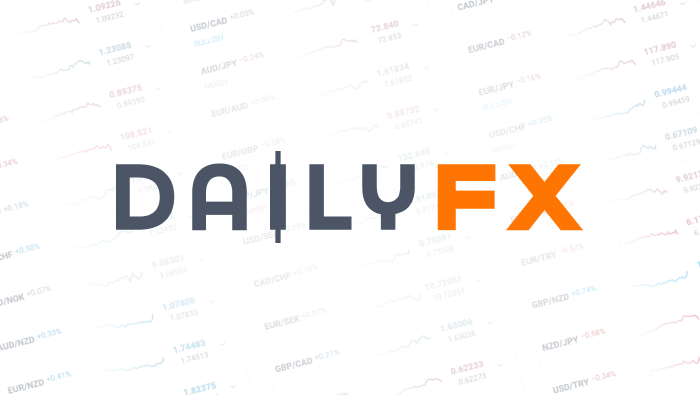 What You Need to Know When Trading Price Patterns
Article Summary:Trading price patterns are one of the best ways to trades because you have clear levels that either validate or invalidate the pattern. When the pattern is invalidated you need to adjust or exit your trade according. The following article will show you how to set up your trade so that you're prepared whether the pattern is validated or not.
"Whenever a trader says 'I wish,' or 'I hope,' he is engaging in a destructive way of thinking because it takes attention away from the diagnostic process."
- Bruce Kovner
Clear trading rules build confidence. A hard aspect of following trends for many traders is that you really don't know where you should get out of a trend because you're often in uncharted territory. However, when trading price patterns, you're always aware of the important levels that have created your trade set up.
Learn Forex: Price Patterns Give Very Clear Levels to Validate or Invalidate the Trade
When you look at the chart above, you can see a very clear entry and exit door for the both sides of the trade. That point is made because you can see that GBPJPY obviously hits a level to the upside where buyers are stepping to the side or all together leaving the position and sellers take over until the bottom of the range is hit. As a forex trader, you simply need to focus on what price does near the range extremes or pattern support and resistance.
Pattern Support & Resistance
Support and Resistance is a fancy way of identifying a price floor or ceiling on the chart. Naturally, a floor provides you support when you stand in a room and similarly provides support for price on the chart. If the floor was to give way under you, you would fall and price does the same when support gives way because anyone that was supporting the price by buying has likely left the trade.
Learn Forex: Ascending Triangle on AUDJPY with Dynamic Support & Resistance
There are many patterns for traders to be familiar with like triangles, rectangles, flags, and pennants. However, all of these patterns once recognized have very clear support and resistance that make up the price pattern and will also determine the trade direction you should be focusing on. Much like the buyers leaving the trade when support is broken, you should also pay attention and be ready to exit or place a stop order so that a small loss doesn't turn into a large loss.
A Helpful Tip for Price Pattern Traders
Overtime, you'll likely become very efficient at recognizing patterns. Pattern recognition is great because it provides you with many opportunities to trade long or short even when a market doesn't display a clear direction. However, as great as it is, you need to have the price levels that validated or invalidate the pattern written down or easily accessible so you know how to act when price reacts around those levels.
When you're in a successful trade, few things are as painful as watching the trade shows you a profit only to retrace into a loss. Because of market's tendency to trade in patterns when they're not trending, you can flip this pain around by taking long positions at well-defined support and sell positions at well-defined and respected resistance.
Learn Forex: Strong Risk: Reward Set-Ups with Price Pattern Channels
Looking the AUDUSD trade above, you would need to note that you're looking to enter around 0.9275 to buy with plans to exit at the top of the channel. The top of the channel is sitting at 0.9350 which you would want to note or simply place a limit order so that you are taken out of the trade at a profit. You would want to take note of the top of the channel because one of two things can happen and you always want to be prepared.
Of course, the pattern could continue to play out which means that you would do well to exit near 0.9350 because you don't want to be holding onto the trade if it moves back to the bottom of the channel. Conversely, you would want to take note of price action around 0.9350 because if price breaks out of the channel to the top side then you can tighten your stop and ride the pattern breakout. Either way, you're prepared to take what the market gives you by noting the key levels of the pattern you're trading and acting accordingly.
Closing Thoughts
Trading is a game of managing risk better than the next trader. A key component of managing risk is knowing exactly what price levels would invalidate your trade set up so that you're not holding onto a much larger loss than you anticipated when you entered the trade. Focus on improving your ability to recognize price patterns and knowing exactly where to exit your trade and you will improve your confidence and possibly your overall results.
Happy Trading!
--Written by Tyler Yell, Trading Instructor
To be added to Tyler's e-mail distribution list, please click here.
Become a Smarter Trader Today
Claim your FREE universal membership to DailyFX Internet Courses & save yourself hours in figuring out what FOREX trading is all about.
You'll get this FREE 20 minute "New to FX" course presented by DailyFX Education. In the course, you will learn about the basics of a FOREX transaction, what leverage is, and how to determine an appropriate amount of leverage for your trading.
You can instantly register for free here to start your FOREX learning now!
DailyFX provides forex news and technical analysis on the trends that influence the global currency markets.