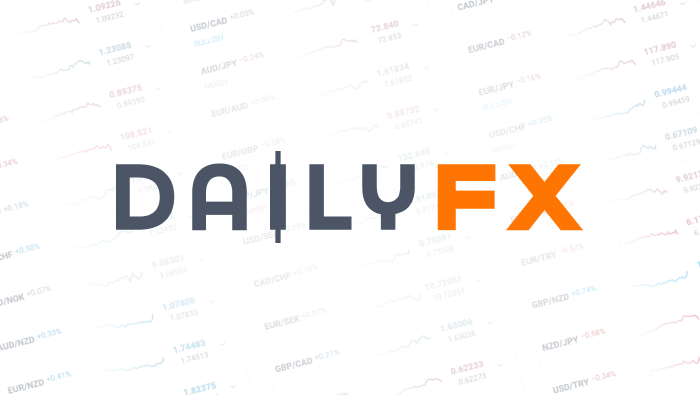 An Easy Way to Generate Trade Ideas
The Technical Analzyer from DailyFX PLUS can bring numerous benefits to a trader's approach. It can help by performing the bulk of the trader's technical analysis so that the trader can focus on what is most important to them: Managing their trades, and managing their risk(s).
Once technical analysis and the importance of risk management are learned, traders can become confounded with a lack of relevant options available to them. This is where tools such as the Technical Analyzer from DailyFX PLUS can become a big benefit to traders, experienced and new alike.
The Technical Analyzer is a free resource available to all live clients of FXCM; available through the DailyFX PLUS client suite that also houses the Live Classroom and the On-Demand Video Course.
What is the Technical Analyzer?
The Technical Analyzer is a tool that brings a series of updated reports and trade setups throughout the trading day as technical setups present themselves.
Once traders have logged into DailyFX PLUS, they can click on the option for 'Technical Analyzer (shown below).'
DailyFX PLUS Client Suite; Technical Analyzer highlighted
The most popular currency pairs and assets are followed with reports issued throughout the trading day; assets such as Gold, Oil, Silver, and the S&P 500 – along with currency pairs such as EUR/USD, GBP/USD, USD/CAD, and EUR/JPY generally offer the most frequent updates. Each update is published as a report, along with a short-term, and medium-term outlook (as denoted by the columns 'ST' and 'MT' respectively).
The Technical Analyzer offers a plethora of reports every day
The main screen of the Technical Analyzer; each hyperlink populates a new report
As prices move in these assets, and as technical setups align themselves, updates will are published to the Technical Analyzer with appropriate notations advising traders of relevant conditions.
How to Use the Technical Analyzer
For each of the published reports, a 'preference' is offered. This preference can be looked at as the 'bias' that may be in the trade at the time.
Below, we take a closer look at the various areas within each Technical Analyzer report:
'Our preference' is the direction of the bias as offered via the report. A reading such as 'short positions below 2890 with targets at 2790 & 2745' could be construed as: 'The pair may have a downside bias while below the price of 2890. Traders can look to take profits at 2790 and 2745 on short position.'
'Alternative Scenario' – This will generally show a vantage point opposing the original preference, and as we all know – the future is unpredictable, so this alternative scenario can become extremely handy should the original preference not pan out. An alternative scenario could be along the lines of: 'Above 2890 look for further upside with 2930 and 2995 as targets.'
This essentially means that if the pair trades above 2890, the bias may have shifted to the upside in which long positions might be more amenable. And if traders are looking to long position, 2930 and 2995 could be adequate target per the analysis.
The 'Comment' section of the report will generally offer additional color around the analysis so that traders can get more perspective on the original preference and the alternative scenario.
The 'Key Levels' can be a fantastic way for traders to get additional support or resistance levels, and further – additional trade management levels to integrate shorter or longer-term ideas into the mix.
How to Best Use the Technical Analyzer
As we looked at in our Traits of Successful Traders research, it isn't necessarily 'what' is being traded as much as 'how' its being traded that can denominate trading success.
With this in mind, the Technical Analyzer can be a huge benefit to traders by summarizing many of the high points of technical analysis without taking too much time to do so.
So, first things first – The Technical Analyzer, much like any other strategy is best used with proper trade, risk, and money management as outlined in The ABC's of Risk Management.
Because each report comes with various support and resistance levels, finding at 1-to-1 risk-to-reward ratio can become rather easy; and for those traders looking to be more aggressive with a 1-to-2 risk-to-reward ratio or a 1-to-3, the additional levels can become very handy.
For example – let's say at the time of the earlier report in which short positions were favored below 2890, that price was at 2860. This would mean a 30 pips stop (2890-2860 = 30). And because a target of 2790 is being sought, a 30 pip risk amount is being taken with a 70 pip profit target (2860-2790 = 70 pips). This allows for a 2.3-to-1 risk-to-reward ratio (70/30 = 2.33333…). If the secondary target of 2745 is used, traders can look for a more robust risk-reward ratio (2860-2745 = 115/30 = 3.8333…) of 3.83-to-1.
The benefit of Technical Analyzer is that it performs the bulk of the trader's technical analysis for them, and allows traders to use that analysis in numerous ways to accomplish their individual goals in the market.
--- Written by James Stanley, Trading Instructor
James is available over Twitter @JStanleyFX
To contact James, email JStanley@DailyFX.com
To be added to James distribution list, please click here.
Would you like dozens of trade ideas every day with updated charts to identify major levels of support and resistance on the currency pair you're trading?
If so, try out the Technical Analyzer here for $19.99 per month and you'll be provided with over 75 trade idea updates each day from the Technical Analyzer.
Don't want to pay $19.99, then simply open a live trading account with FXCM and you will unlock the DailyFX Plus Suite for no additional charge. Register here to watch this informational video and note at the end you would like to speak to a representative for additional information.
DailyFX provides forex news and technical analysis on the trends that influence the global currency markets.