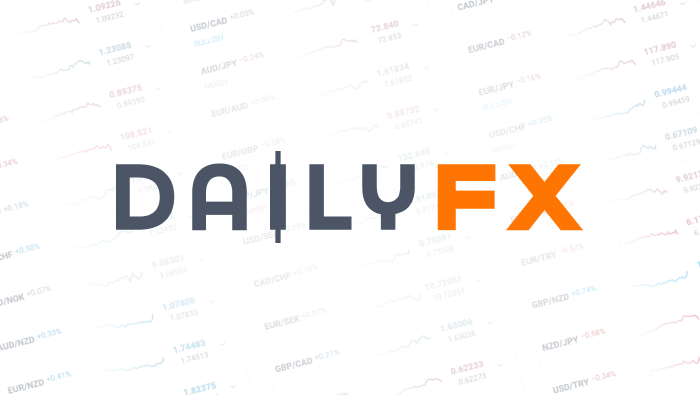 Earning Daily Dividends in Forex
Article Summary: Buying currencies with high overnight rates and using reasonable amounts of leverage is what the carry trade is all about.The amount of interest earned on open positions is something each trader should be aware of when entering long term Forex trades.
If you have traded currencies, you have likely experienced a time where the changes in your account balance did not match up with your trades' P/L. In most of these situations, your account accrued these extraneous gains and losses from rollover interest.
Each evening at 5pm Eastern, there is an overnight interest rate applied to your account for holding specific currencies. You earn interest on currencies you hold long and must pay interest on currencies you hold short. Using this logic, you will earn higher rollover when buying high yielding currencies (like AUD, NZD, CAD and exotics) against low yielding currencies (like CHF, EUR, JPY and USD.)
The chart below shows the overnight rate for major currencies. This is updated each day on www.dailyfx.com's homepage.
Learn Forex: Central Bank Target Rates
So how can you use this to your advantage? For starters, adding rollover to your list of criteria for opening a trade is most effective if you are a medium to long term trader; someone who is looking to have a trade open for at least a week or more. The longer you think you will be in the trade, the more relevant rollover becomes. Consider the following example when holding a long 10k AUD/USD position for a year:
Learn Forex: Real Dealing Rates with Rollover
(Created using FXCM's Trading Station Desktop platform)
A long 10k AUD/USD position pays roughly $0.50 per day in roll. Multiplying $0.50 by 365 days in a year comes out to an estimated annual return of $182.50. Since 10k AUD/USD position is worth $10,400 in USD, your annual percentage return is 1.75%. This doesn't even consider the P/L on the underlying trade. So if your trade was profitable at the end of the trade as well, it's an additional bonus to an already winning position.
If adding on an additional 1.75% in your account annually doesn't catch your attention, consider this point. The Forex market is very generous when it comes to available leverage. If you leverage your account 2x, 3x or even 4x, your rollover interest return would multiply by the same factor.
So rather than having $10,400 USD in your trading account to hold a 10k AUD/USD position, let's say you had $2600 (using 4:1 effective leverage). A 10k trade would still yield $0.50 per day in roll or $182.50 a year, but your annual return on your $2600 would be 7.02%. And like before, the 7.02% does not even take into account the P/L of the position. If you made money on the position itself, you got a nice return on the investment for the year. But even if you didn't make money on the trade, you had a 7.02% buffer against any losses suffered.
So when considering rollover, remember these 3 principles:
Buy currencies with high overnight rates and sell currencies with low overnight rates.

Look for long-term trading opportunities. The longer you hold

onto your positions, the more roll you will collect.

Use reasonable amounts of leverage to amplify your percentage return. To learn more about reasonable effective leverage,

click here

.
Good trading!
---Written by Rob Pasche
New to the Forex market? Follow this 4 week twitter course @DailyFXEDU where each week, you will learn how to incorporate a widely used indicator into a forex strategy. Each week heralds 4 practical tweets with current market conditions and how to use the highlighted indicator in the current market environment. Follow the course at: https://twitter.com/DailyFXedu
Save hours in figuring out what FOREX trading is all about.
Take this free 20 minute "New to FX" course presented by DailyFX Education. In the course, you will learn about the basics of a FOREX transaction, what leverage is, and how to determine an appropriate amount of leverage for your trading.
Register HERE to start your FOREX learning now!
DailyFX provides forex news and technical analysis on the trends that influence the global currency markets.