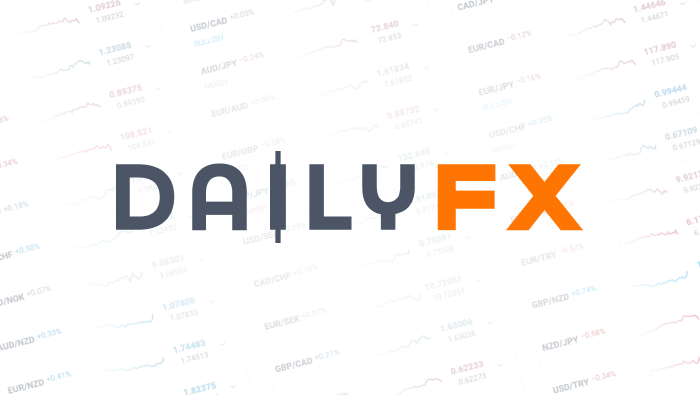 LEARN FOREX – The Paradox of Good Risk Management
This might be the most important piece you read in your trading career. If you're a new trader you should be happy you stumbled upon it. Here's why: If you can keep your losses small and focus on the risk you take on every trade, the rewards will often take care of themselves. This is one of the great paradoxes of trading success that can be tough to learn but extremely helpful to apply.
Let's unpack that statement. What keeps a trader in the game and able to make a career out of the markets is a combination analyzing oneself constantly, usually through keeping a trading journal. They also keep their trading system in alignment with market dynamics at all times and adjust their system if the market dynamics change. Lastly, they know the right trade size. This helps them to keep their losses small.
First, let us state that small is a relative term. A trader with a $1,000,000 trading account and a $10,000 will have completely different definitions of a small loss.
For the purpose of our discussion, we'll define a small loss as less than 2% of your account equity.
Here are the tools you will need and how you can ensure the trade size is appropriate so the loss is kept small. This will help build up your Money Management System which many veteran traders will applaud you for developing.
Tools:
-Stop-Loss Metrics
-Pip Value / Trade Size
-Market dynamics and Ruler Tool if available
Stop-Loss Exits
To help build the appropriate appreciation of proper money management, directly from the Traits of Successful Traders series by DailyFX, David Rodriguez tells us:
"Traders are right more than 50% of the time, but lose more money on losing trades than they win on winning trades. Traders should use stops and limits to enforce a risk/reward ratio of 1:1 or higher."
Because not every trade will be a winner and no one is 100% in their win percentage it is important to know when a trade isn't working out. Placing a stop on your trade allows you to exit the trade quickly when the trade isn't working out. Trade size will ensure that when the stop is hit a small percentage of your account is sacrificed. This is the stop window:
Naturally, a stop will be triggered when one of two events occur. The first event would be that your trading rules designate you should exit the trade. This would hopefully be at a profit or at a loss smaller than the money management rules discussed earlier where we advise 2% max risk per trade. The second is that the 2% level is reached and that would exit you out of the trade.
Actively Manage Trade Size
A common misperception about professional traders is that they're trading behemoth trade size. If they are, it is in proportion to a larger account. This myth that good traders' trade abnormally large is usually fabricated by the media or books you may have read about rogue traders who are poor traders with a mission.
What you'll find is that really good traders often trade much smaller than you would expect. This allows them to do two very important things. Keep their mind right about their expectations whether the trade is a winner or loser. Stay patient and focus on letting the trade work out properly as opposed to being controlled by their emotions.
Professional traders know that when unrestrained emotions win out, they lose.
An entire article has been written on the science of trade size with very simple formulas to help you plug in your numbers and find an optimal yet conservative trade size.
What is important for you to realize is that trading small and risking small are synonymous.
The reason why trade size is so important is because it will make it easier for you to swallow a losing trade. Also the smaller the trade, the more you allow the market to move before hitting your profit target. If you're smart enough to keep with the 2% rule but are leverage too much, then a small move in the market that is insignificant will take you out for no other reason than you traded to large.
Ruler Tool to Measure Market Dynamics
You must know the dynamics of the market you're trading at all times. If you're trading a nice trend, your stop will be different than if you're trading a solid range.
Regardless of the market environment, you need to calculate the distance from entry to the point where you should exit the trade. A ruler tool on your chart can do much of the work for you.
Why do you need to know the distance between your entry and exit point?
That will tell you if the first two points we discussed which were trade size & stop loss metrics align. If they do not then we must adjust one or the other. We must never, adjust the amount we risk though. That would be breaking your rules as a trader which in the end can break your system overall.
Here are two examples with a range bound example and a trending example.
The range bound example will use well defined support and resistance. The trending example will use Donchian Channels to define the exit point. Once these tools are in place we must make sure the distance and trade size keep us under the 2% rule.
Range Bound Market:
Trending Market:
Happy Trading.
---Written by Tyler Yell, Trading Instructor
To be added to Tyler's e-mail distribution list, please click here.
Want to learn how to better identify the trend? Save hours in figuring out the overall trend by taking our Moving Average Trading course.
Take this free 14 minute "Moving Average" course presented by DailyFX Education. In the course, you will learn how to filter worthwhile trends, identify support and resistance, and find which entries give you the highest probability trades.
Register HERE to start your FOREX learning now!
DailyFX provides forex news and technical analysis on the trends that influence the global currency markets.