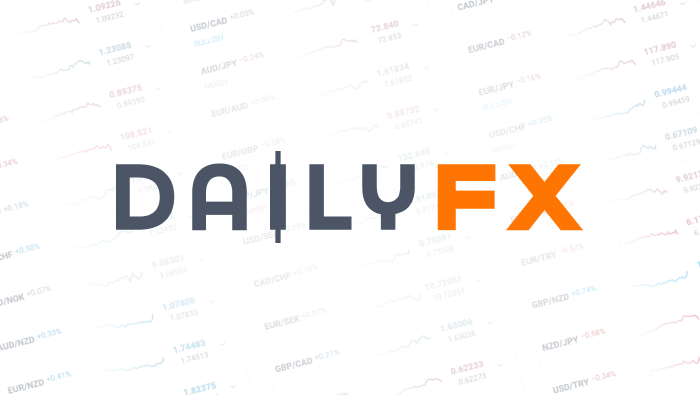 Can SSI Increase Our Forex Trading Edge, Part 2: Basic Sampling
Talking Points:
Marketscope includes an easy way to backtest a technical strategy on historical data.

SSI as a direction filter improves performance in most cases tested

.

Use SSI for your own personal strategy every day.
(Hypothetical Performance is not indicative of future results.)
In my previous article about SSI, I described how the Speculative Sentiment Index works and how it changed my trading career. I also showed how to download SSI data in order to test your own personal trading histories to see what effect this filter could have. During today's article, using the Trading Station Backtester and SSI data, we will be able to see its true effect on a basic strategy.
Picking a Testable Strategy
When it comes to backtesting a strategy, the most difficult part for me is programming the actual strategy onto a trading platform. I can come up with strategy ideas all day long, but since I can barely code, I tend to get stuck at this point. So I thought it would be important to pick a simple strategy that is already coded into Trading Station Desktop. This means anyone that has access to a windows computer and the internet can duplicate my results and expand upon them.
We will test a Simple Moving Average Crossover strategy set to 50 and 20 MVAs on an Hourly chart. I will set a 40 pip stop and 80 pip limit to follow what I believe is a sound choice as far as risk management goes. This will be my baseline strategy before I start referring to SSI as a filter.
Learn Forex: Creating a Backtest on Marketscope
(Created Using the Trading Station Desktop)
Picking a Testable Data Set
Once we select our strategy's parameters, we then need to pick the pricing data we will be testing on. We want to pick price data for several pairs where there was a long stretch of positive or negative SSI values, that way we can test two different scenarios on the same piece of data.
First, we test the strategy on the set of price data where it's allowed to place trades in either direction.
Then we test the strategy where we only allow it to Buy (if SSI was mostly negative during that stretch) or only allow it to Sell (if SSI was mostly positive during that stretch). This setting to Buy or Sell only can be found under "Strategy Parameters" when setting up the backtest.
Once this is complete, we compare the results of the two backtests and see what yields better results.
To find stretches of time where a currency pair held a positive or a negative SSI, we should use the SSI data we acquired during our last article. We should look for periods of 2+ months where most days show either a positive or negative on the EURUSD, GBPUSD, USDCHF and USDJPY. Now that we have our price data selected, we can begin backtesting.
(The following results were created from randomly selected time periods and I had no prior knowledge of their results before posting them in this article. I did not omit any tested data either. Everything is shown below as I tested in real time.)
Learn Forex: SSI Effectiveness Backtested Data
What Were the Results?
I believe the results speak for themselves. It's incredible how an idea so simple can have such a huge impact on a trading strategy's performance. I tried to include a good mix of positive and negative SSI and tried to spread the test over as many years as possible amongst the 4 pairs. These are the highlights from the results.
7 out of the 8 data sets tested showed the SSI filter improved the strategy by either making the strategy more profitable or by decreasing the loss sustained.
All 8 data sets had a higher win rate when using the SSI than without.
The Traditional Strategy overall netted a loss of

($145.75)

while the SSI Filtered Strategy overall netted a profit of

$87.18

.
The Traditional Strategy placed 450 trades total while the SSI Filtered Strategy placed 224 trades. This means the SSI saved us money by trading less volume and meant we had less risk due to reduced time spent in the market.
What is the Next Step?
While this test was carried out on several pairs and periods of time, it does not 100% guarantee that any strategy can be improved by the SSI. The only way to know if the SSI will work for you as a filter is to test it out yourself using an approach similar to mine, or by finding a more efficient way of testing your strategies. For me however, the data above confirms what I already believed to be true. The SSI is the greatest tool that I have ever used for Forex trading.
Good trading!
---Written by Rob Pasche
Want to learn about trading automation using the Mirror Trader platform? Join us for a live Mirror Trader Platform Walkthrough Tuesdays at 11m ET and Wednesdays at 3pm ET.
DailyFX provides forex news and technical analysis on the trends that influence the global currency markets.