Note: Low and High figures are for the trading day.
This is the forex quote for the
Euro
against the Danish Krone. In this quote, the value of one EUR (the 'base currency') is quoted in terms of DKK (the 'counter currency'). Denmark's economy is highly dependent on foreign trade, making it highly sensitive to developments that shape trends in external demand from its top trading partners, which are primarily European Union (EU) member states. Despite a referendum vote against joining the Eurozone in 2000, DKK remains pegged to EUR via the EU's 'exchange rate mechanism' (ERM II). The pair may likewise find volatility in news-flow related to the Eurozone debt crisis.
$EURUSD first monthly close below parity since November 2002 down for 13 of the past 16 months https://t.co/5tPuGZvY8Z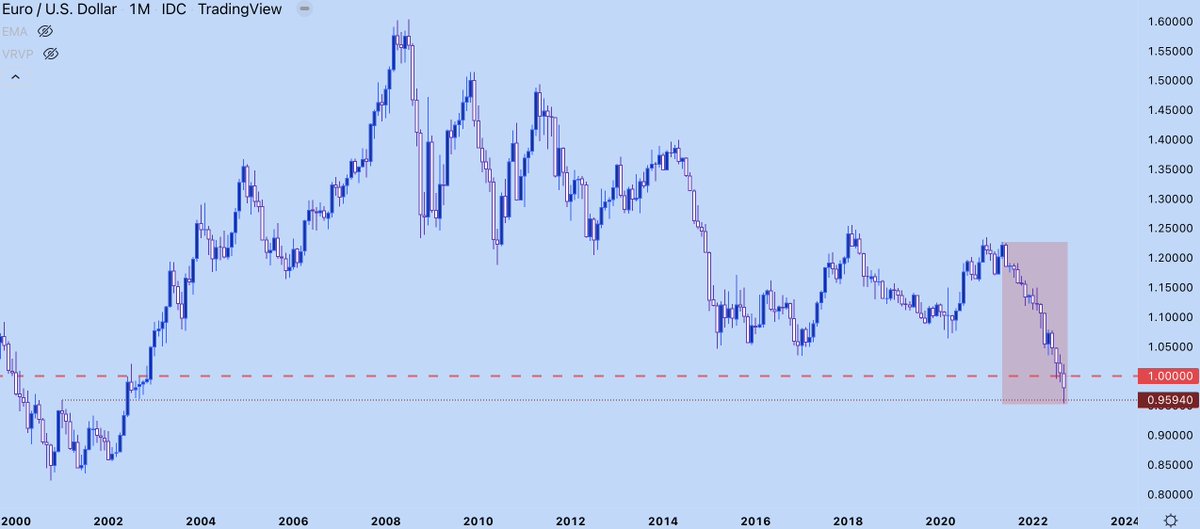 Seasonal conditions will confront high-level event risk and prominent technical levels heading into the new week. While it is not top schedule evet risk, my top concern remains policy adaptations in this financial uncertain time: https://www.dailyfx.com/news/s-p-500-risk-market-depth-and-volatility-into-october-as-financial-conditions-strain-20221001.html https://t.co/ik6ATOSa0D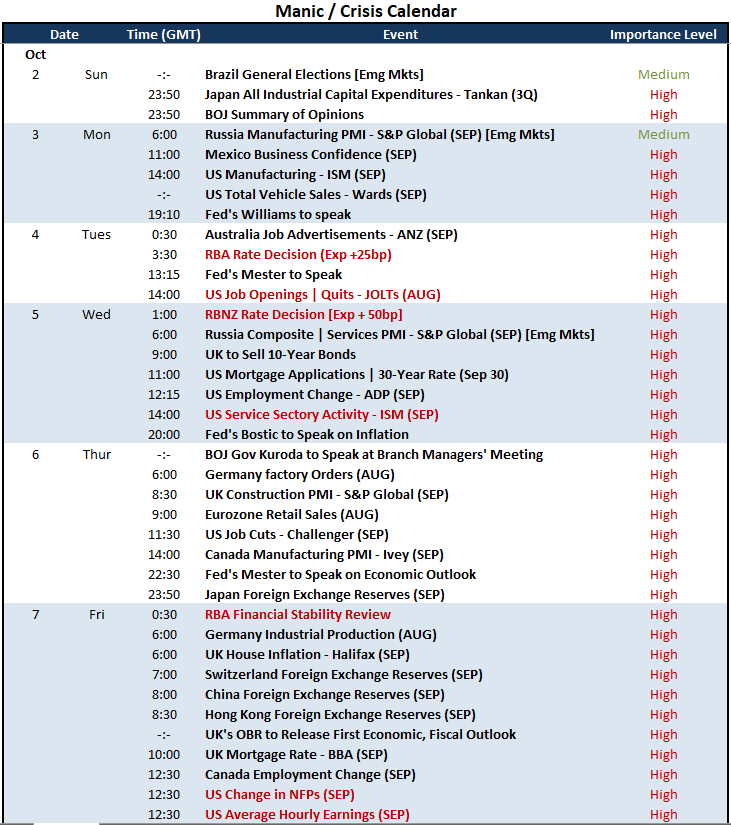 There was no stopping the US Dollar through the third quarter. The world's most liquid currency drew on the benefits of a striking yield advantage on an aggressive Fed rate hike regime. https://www.dailyfx.com/news/usd-q4-2022-fundamental-forecast-usd-harnessed-fundamental-winds-now-a-threat-20220930.html
00:01:00
AIB Manufacturing PMI
(SEP)
07:00:00
NEVI Manufacturing PMI
(SEP)
07:15:00
S&P Global Manufacturing PMI
(SEP)