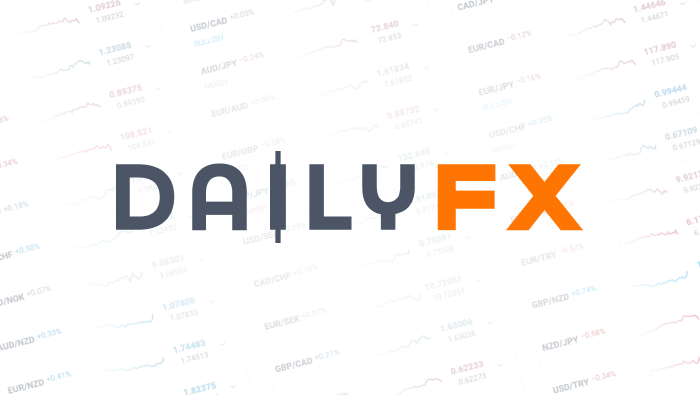 UPDATED: EUR/USD Spikes Higher as FOMC's New Rate Path Glides Lower
Talking Points:
- Federal Reserve policymakers forecast one to two rate hikes later this year, shifted slightly down from March.
- 2016 GDP forecast revised down to +2.0% from +2.2% in March.
- EURUSD nears $1.1300 on policy statement; press conference at 14:30 EDT/18:30 GMT.
The Federal Reserve has released its June policy statement ahead of its press conference, and the impact is thus far resulting in a weaker US Dollar. EUR/USD jumped to as high as $1.1298 and USD/JPY slipped under ¥105.50, its lowest exchange rate since October 2014. The Fed, a central bank in transition, lowered its 2016 GDP forecast and Fed funds projections, suggesting a slightly less optimistic outlook among policymakers.
Table 1: Summary of Fed Economic Projections – June 2016
The changes in official forecasts ran somewhat counter to the policy statement itself, which noted a slight weakening in the FOMC's assessment of the state of the economy. In April, the statement said "growth in economic activity appears to have slowed," while in June, the statement read "growth in economic activity appears to have picked up." Also in April, the statement said "labor market conditions have improved further," while in June, the statement read "the pace of improvement in the labor market has slowed."
While the drag from net exports has lessened, business investment has remained stay soft. The updated Summary of Economic Projections (SEP) have higher outlooks for inflation in each year surveyed, in conjunction with the Fed noting that some survey-based inflation expectation measures have fallen.Ultimately, the statement, in context with the updated economic projections, seems that the Federal Reserve is cautiously optimistic on the state of the economy, seeing the economy improving from the early-year rut but not at a quick enough pace to offset the decline in activity and labor market improvements altogether.
This view is best encompassed by the updated (and infamous) dot plot projection, which showcases members expectations for interest rates at various points in the near-future. When viewed in aggregate, market participants can get a sense of where the Federal Reserve sees rates in the future – thereby helping project an expected rate hike timeline.
Chart 1: FOMC Dot Plot – June 2016
Chart 2: EUR/USD 1-minute Chart: June 15, 2016 Intraday
EUR/USD traded volatilely around the initial announcement, ranging between $1.1240 and $1.1298 in the initial moments of the release. Treasury yields fell across the board, with the 10-year falling by more percentage points than the 2-year, indicating more yield curve flattening. Ultimately, with market participants focusing on the downgraded economic forecasts – and not the dot plot projection updates – EURUSD sustained its gains heading into Federal Reserve Chair Janet Yellen's press conference, trading at $1.12720 at the time of writing.
**UPDATE**
In her press conference, Chair Yellen sent more of the mixed messages now commonly associated with so called "Fedspeak". In an early question, she responded with a reminder that every meeting is live and repeated that mindset when asked about the election, saying "if incoming data justify a gradual increase in the rate path, markets should not be surprised, the committee will feel free to move in the coming months." Then, in response to a later question, she seemed more hesitant saying, "we could raise rates in one of the next two meetings, it's not impossible."
The neutral rate also came up, with Ms. Yellen saying estimates put the real neutral rate at around 0%, held down by global factors including low productivity and aging populations.
Fed Chair Yellen did note some headwinds and tailwinds along with her outlook. She mentioned the effects of the stronger US Dollar depressing domestic demand and growth, while also being a drag on inflation. She also took note that survey-based inflation expectations, specifically those measured by the University of Michigan, have been falling - a potential negative sign for inflation in the future. However, she also took note of rising oil prices as a tailwind for inflation in the short run.
The weak jobs report was mitigated as she made sure to say "do not overblow the significance of one data point as there are large bands of error and huge revisions, other labor market indicators remain positive." This argument was strengthened by the improvements seen in consumer spending since December.
Read more: Preview for June FOMC Meeting and US Dollar; Brexit Update
--- Written by Omar Habib, DailyFX Research
For feedback, e-mail instructor@dailyfx.com
DailyFX provides forex news and technical analysis on the trends that influence the global currency markets.