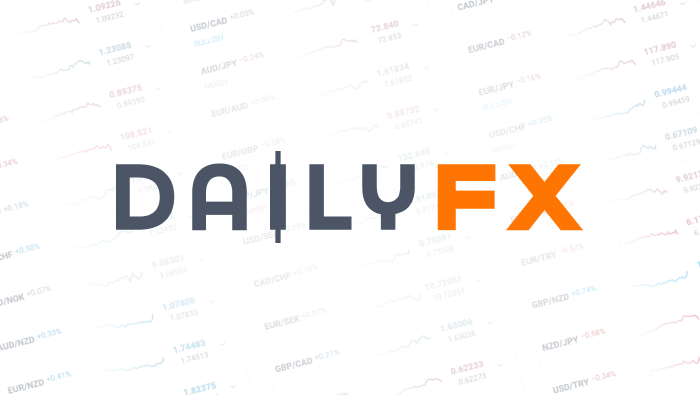 Developing Themes & Technical Views in The Commodity Landscape
Talking Points:
A Common Thread Among Industrial Metals
What Is Happening In The Energy Sector
What is happening with the Denominator in the Equation? The US Dollar
What To Watch For Commodity Bloc FX
The commodity landscape is always a fascinating one, and one that I think is worth your attention if you trade for periods longer than a week. Many traders are familiar with commodity currencies like the Australian Dollar, which has been the strongest currency in G8 for most of 2017, the New Zealand Dollar, and the Canadian Dollar.
Some savvy traders may even be familiar with the role that commodities play in emerging market currencies like the Mexican Peso and South African Rand among others whose economies are rich in resources as well dependent on trade. Trade and commodity demand tend to go together like spring and rain.
Lastly, the large confusion post-financial crisis has been the disappearance of inflation. Many Central Bankers promised it would come back, but it's been hiding away in the one place that money or money-printing cannot seem to buy. The lack of inflation has been seen clearly from sovereign bond yields, which are related inversely to the price that has been on a long move lower (price higher) as demand was ever present for consistent coupons in the disinflationary environment.
Many Central Bank QE plans were activated to restore the price stability of inflation. This background in important because commodities are a key part of any market cycle that goes from rising to peak to correction to trough and repeats. The three markets that play along with the market cycle is the bond market first, which tends to rise (bond yields fall), followed by stocks (which admittedly do not look to have topped yet), and is last followed by commodities.
Commodities tend to market the final stage of a market cycle. In 2008, stocks topped out in November of 2007, and commodities, as witnessed most clearly by Oil, topped the following summer. As trend followers, this is important because despite what is happening with stocks and whether or not it is about to top or will continue to rise, we could still have a large trend ahead of us in commodities.
Naturally, as traders, there are important ramifications if this is to be the case. First, commodities themselves via CFDs could continue the trend that we've seen in much of 2017. As mentioned earlier, a derivative of commodities are the commodity bloc currencies that have trended strongly against the USD for most of 2017. Lastly, there is the inverse trade to commodities themselves, which is the US Dollar.
Historically, we tend to see strong moves in commodities with converse movements in the US Dollar. Therefore, if you have a good scent on where Commodities are headed, and that is confirmed with US Dollar moving in opposite directions, you likely have found a good theme that could trade and ride for a while.
Let's take a look at some key commodity components to see what's going on right now and how it might be helpful for understanding what may be coming down the road along with the possible trades this may make available.
Industrial Metals
While industrial metals may not be as fun to discuss at a dinner party as Gold or Oil, the implications of Industrial metal demand and therefore price is, of course, crucial. Gold tends to play the commodity role similar to the US 30yr bond, which is more of an inflation gauge than growth measure. However, the rise in the price of industrial metals like we've recently seen with Iron Ore Futures and Copper, that recently surpassed its November peak help to show rising demand, at a time when China appears to be reducing its supply.
A key story that popped up last week was that Anglo American, the mining giant has decided to halt some of their asset sales that are designed to clear up the balance sheet and help pay off debt or make money available for dividends. The important part of the story is why they decided to halt the sale of the assets that were their mines. They said that the mines had recently turned into a cash cow.
While the supply of metals got crushed alongside a lot of other commodity producers in the downturn of H2 2014 and 2015, the few that remained to appear to be sitting pretty one-quarter into 2017. Demand appears to be picking up, and there are fewer mines that we've seen in a long time that is there to meet that demand, which could make for profitable mining companies and a Bullish trend in the industrial metals if the trend continues.
Multi-Month Breakout In Copper
Chart Created by Tyler Yell, CMT
What Is Happening In The Energy Sector
The energy sector seems to have a lot of traders confused, and for a good reason. The market has been flat since the start of the year despite all the news of Trump Policies, OPEC cuts, and record positioning from hedgers and speculators.
Crude Oil Price Stability Above LT Polarity Zone
Chart Created by Tyler Yell, CMT
I would point out a few takeaways in the energy market. The news has not been encouraging given the rise in US Supply, but the price has been stable. This could be a component of rising inflation expectations, which was validated with last week's CPI print in the US or a factor or rising demand.
Demand does appear to be rising, and given the recent reports of ~92% OPEC compliance, it appears the US Supply is not enough to prevent Oil from eventually moving higher. Obviously, as technicians, we need to have a point where the price looks to negate the theme and story we're viewing. A breakdown below the $50 range alongside a strengthening dollar with DXY over 102 would put a large dent in the Oil Bullish story.
Price stability, for now, appears to be Bullish given that it is developing above prior long-term resistance. Should Oil eventually align with the Industrial Metals picture, we could be working on a move toward $60/bbl.
What is happening with the Denominator in the Equation? The US Dollar
Chart Created by Tyler Yell, CMT
The US dollar is akin to the axis on which global markets turn. It does not matter if you're looking at Government Bonds, Equities, Global Alternative Assets or you-name-it, the US Dollar is in the mix. There are many reasons, but a large part in addition to being the global reserve currency is that the US Treasury Market is the defacto risk-free rate that nearly every asset pricing and portfolio risk measure utilize.
Therefore, the direction and the broader trend of the US Dollar matters, a lot. We can see that the USD got a large boost post the November election and this aligned nicely with a move higher in UST 2Yr Yields, which do a fine job of pricing in and acting as a Proxy of the Federal Reserve monetary policy in the coming 24 months. The current 2-yr Yield as of Mid-November sits around 2.2%.
This appears surprising given the recent Humphry-Hawkins testimony from Janet Yellen who noted that we could see 2-3 hikes per year coming up. This could indicate that the bond market (the supposed "smartest people in the room") believes Yellen & Co. are getting ahead of themselves. Either way, the relationship we've seen is that it is difficult for the USD to breakout without 2 Yr US Yields moving higher, and that would appear to need an exogenous shock. For now, we'll keep an eye on the uptrend, and a break of support to possibly validate the larger potential Bull Trend in commodities that I am proposing you should be on the watch out for in 2017.
What To Watch For Commodity Bloc FX
Chart Created by Tyler Yell, CMT
Lastly, it's helpful to tie this all back to the FX market. The Australian Dollar has traded places with the New Zealand Dollar, and Canadian Dollar for the top spot on a relative strength basis for most of 2017 among G8 currencies. A key component of Momentum is that it is a force that is difficult to predict (will it turn/reverse), but rather easy to follow.
The commodity currencies that have headlined as strongest currencies in 2017 should continue to be on your radar and a break above AUD/USD resistance, the strong/ weak pairing of Thursday, February 16, 2017, at 0.7800 could be a further indication that a strong move higher is upon us as we may be making a move on USD weakness or commodity strength toward 0.8000.
Strong/ Weak Analysis For Thursday, February 16, 2017
Created by Tyler Yell, CMT
Such a move would likely be aligned with broader commodity strength that we encourage you to be looking for validation signs as well.
Trade well, and feel free to reach out with any questions.
Tyler Yell, CMT
DailyFX provides forex news and technical analysis on the trends that influence the global currency markets.