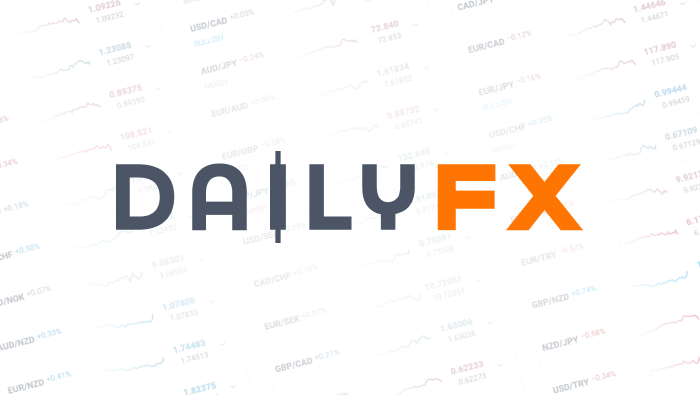 Developing Ichimoku Set-Up with AUDUSD after RBA Announcement
Talking Points:
-Trade with the Trend Until It Ends
-How Ichimoku Works With the Trend
-Developing Set-Up on AUDUSD
"Do not become completely bearish or bullish on the whole market because one stock in some particular group has plainly reversed its course from the general trend."
-Jesse Livermore
Buying bottoms has been called a fools game. I'm not a fan of absolute statements, especially in an emotionally charged environment like trading. However, there are a handful of items that you can look to develop off of a bottom to see if a potential bottom is in play.
Trade with the Trend Until It Ends
The beauty of a system like Ichimoku is that is more dynamic than a simple trend line as it combines both price and time to help you see when the trend is changing course. If you're confused about combining time into your trading, consider this your encouragement to begin and Ichimoku as an introduction to the world of letting time confirm your trade idea or highlight when a correction is coming to an end. Another great thing of Ichimoku is that if you trade they system the way it was created, you won't be buying the bottom but rather a higher low when the rules start to align.
Learn Forex: Markets Turn When They Don't Get Increasingly Bearish
Presented by FXCM's FXCM Trading Station 2.0
From a fundamental point of view, one of the best quotes around on market bottoms comes from an living legend in the investing world, Jeremy Grantham of GMO:
"Be aware that the market does not turn when it sees light at the end of the tunnel. It turns when all looks black, but just a subtle shade less black than the day before."
The further idea through the eyes of Ichimoku is that when the fundamentals stop their velocity to the downside and Ichimoku shows you a trend shift where price moves from one side of the cloud to the other a bottom may have formed. What's more, from an Elliott Wave view point, we've seen a 5-wave impulse off the low along with a 3-wave correction.
Learn Forex: 5-Wave Impulse off the Low And 3-Wave Correction
Presented by FXCM's FXCM Trading Station 2.0
As a trader who views Elliott as a viable trading strategy, which many do, we're never sure if the move is fractal or final. A fractal move is dangerous because you may be thinking a correction is finished but if a fractal move is on your hands then you'll likely need to exit the trade before more harm is done to your account equity as the correction plays out.
How Ichimoku Works With the Trend
The cloud allows you to focus on the progression of the trend as well as a reversal of trend. As you may have learned from prior Ichimoku articles, price reversing the cloud isn't enough. The lagging line is the x-factor that gives Ichimoku a momentum component that trend followers need if the trade will pay off. Therefore, you will look for price to break with the cloud that is progressing with the trend and then the lagging line will be your confirmation tool.
Learn Forex: EURUSD Bottom in June 2012 with Ichimoku
Presented by FXCM's FXCM Trading Station 2.0
Here is an example when EURUSD bottomed in 2012. As you can see, the two components will not happen simultaneously. By the very nature of the lagging line, price will break the cloud first on a trend change. The lagging line will signal to you that a more dynamic trend change has developed.
Developing Set-Up on AUDUSD
As of tonight, the RBA left interest rates the same in a period of interest-rate stability right around the time of a key time-window in AUDUSD signaling a trend change potential identified by our Sr. Currency Strategist, Kristian Kerr. As you've learned from everything thus far, Ichimoku looks for a, "later but safer approach". This will require the two components of price and lagging line to break before we engage in a long AUDUSD trade but here are the levels that deserve your focus.
Learn Forex: Levels Worthy of an AUDUSD Ichimoku Buy Signals
Presented by FXCM's FXCM Trading Station 2.0
Entry to Buy: Break of Price & Lagging Line of 0.9080 (Cloud Confluence with 38.2 % Fib Zone)
Protective stop: 0.8875 (Potential Corrective Low on 3/3/2014)
Limit: 0.9335 (61.8% Fib of Oct. '13 – Jan. '14 Range)
If this is your first reading of the Ichimoku report, here is a quick run-down on selling rules:
-Full Candle Bodies above the Kumo Cloud
-The trigger line (black) is above the base line (light blue) or is crossing below
-Lagging line is above price action from 26 periods ago (Bright green line)
-Kumo ahead of price is bullish and rising (blue cloud = bullish Kumo)
Now that you're familiar with a budding opportunity on AUDUSD with Ichimoku, feel free to try this information out on a FREE Forex Demo Account with access to multiple markets.
Happy Trading!
---Written by Tyler Yell, Trading Instructor
To contact Tyler, email instructor@dailyfx.com
Tyler is available on Twitter @ForexYell
To be added to Tyler's e-mail distribution list, please click here.
Are you new to the FX market? Learn to trade like a professional with DailyFX!
Signup for this free "Trade like a Professional" certificate course to help you get up to speed on Forex market basics.
You can master the material all while earning your completion certificate.
Register HERE to start your Forex learning now!
DailyFX provides forex news and technical analysis on the trends that influence the global currency markets.