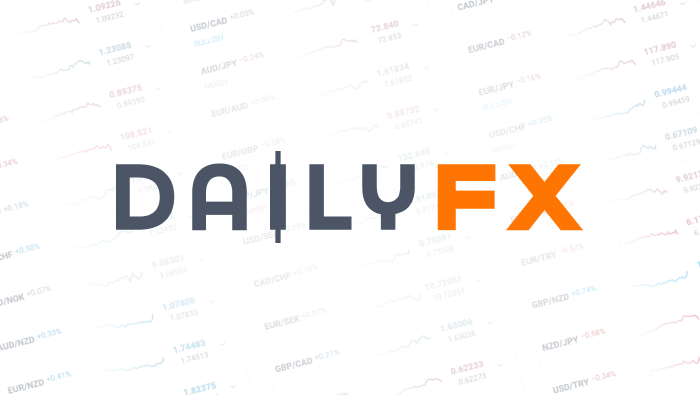 Learn Forex: Entering After a Strong Yen Move
Article Summary: The Japanese Yen is arguably the weakest currency for the past couple of weeks. Use forex technical analysis to find higher probability zones to enter into the direction of the trend. Those prices zones currently rest near the monthly pivot levels.
When looking at my heat map of the trends sinceDecember 26, 2012, the Japanese Yen is obviously one of the weakest currencies. Today, we will look at how to enter into trades of this strong trend.
The currency pairs specifically highlighted in this piece will be the EURJPY, GBPJPY, and AUDJPY because they are the top 3 movers over the past week and a half. As you can see above, they have moved 600-700 pips since the day after Christmas. Moves like the above do occur with some regularlity in foreign exchange. Therefore, it is important to learn patience in seeking out a higher probability trades. That patience can be created by identifying higher probability support zones then wait for prices to move into your zone.
When mapping out the current waves and potential resistance areas, the first thing I notice is how prices are extremely extended. This gives me clues about a couple of things:
Clue #1: I don't want to buy now because prices are extended and due to consolidate.
Clue #2: I don't want to sell now because the trend is obviously up and I want to align my trades in the direction of the overall trend.
Therefore, look for a consolidation of prices or a pull back to let the trend breathe. You see, a trend is like a sprinter. You can sprint long distances forever. The runner needs to take a break before sprinting again. The Japanese Yen is much like the sprinter and is due for a breather. That doesn't mean it will pull back, but as mentioned above, we are at a point in the trend when the risks are elevated to buy or sell. That means we wait for prices to pull back before entering in the direction of the trend.
Forex Analysis: EURJPY Support at 111.50
(Created using FXCM's Marketscope 2.0 charts)
As we can see above, the most compelling level of support is the monthly pivot near 111.50. This also happens to be the same location as the previous swing highs on October 2011 and March 2012. We know from support and resistance training that what was resistance when broken acts like new support. So when seeking out buying opportunities, we can use technical analysis to identify 111.50 as a strong support level and a high probability entry zone if reached. (For scalpers, consider the weekly Scalping Trend report – Scalping Short Term Forex Momentum )
Forex Analysis: GBPJPY Support at 138.00
(Created using FXCM's Marketscope 2.0 charts)
The GBPJPY has a similar level of support below the current price. Again, when adding the monthly pivot levels to the chart, current prices are pushing up against the R1 level suggesting some type of reaction is probable to the downside. However, the trend is up so it would be counter trend to sell at current levels. Counter trend trades are riskier. That means we want to look for a consolidation and enter after the consolidation in the direction of the trend which is up.
Additionally, when applying the Marketscope Fibonacci Expansion tool, it a lays a 2.618 level near the monthly pivot at 138.00. You can see how price paused on December 19, 2012 before continuing it move higher. Therefore, if price does consolidate back towards 138.00, this could be a level of support to consider a long entry on.
Forex Analysis: AUDJPY Support at 88.00
(Created using FXCM's Marketscope 2.0 charts)
The AUDJPY shows a similar pattern as the GBPJPY. The monthly pivot rests near 88.00. When applying the Marketscope Fibonacci Expansion tool, notice how prices are currently on top of the 1.618 extension level near 93.85. That suggests prices are likely to pause if not consolidate a little. As mentioned above, prices are too high to buy, so we'll look for lower levels to enter long.
It is also interesting how the 1.000 Fibonacci expansion level is near the monthly pivot point. This indicates strong support at 88 and a good zone for a higher probability long entry.
Bottom line, the strong trend in the JPY cross pairs to the upside has created an extended move that is risky to enter at current levels. It is risky because prices may consolidate sideways or lower. Since this strong trend is up, we don't want to sell either because that would be trading against the trend. Therefore, the higher probability entry zone for a long entry is near the respective monthly pivot point.
Good luck with your trading!
---Written by Jeremy Wagner, Head Trading Instructor, DailyFX Education
Follow me on Twitter at @JWagnerFXTrader.To be added to Jeremy's e-mail distribution list, click HERE and enter in your email information.
Want to learn more about interpreting price action? Register to take our free 20 minute course on Price Action Trading.
Register HERE to participate.
DailyFX provides forex news and technical analysis on the trends that influence the global currency markets.