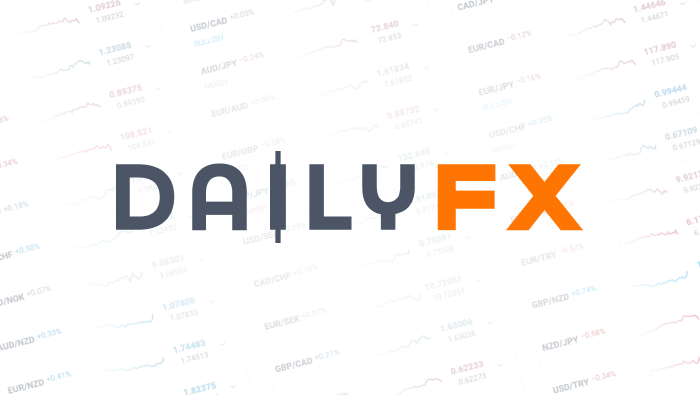 Your Daily Routine For Market Analysis Checklist
Article Summary: At first, traders can feel overcome by the amount of data that appears on the Economic Calendar relative to the currency pair they're trading. There are a few major events you need to be on the lookout for relative to your currency pair that will be looking to trade or already trading to see if it's time to exit the trade or stay in relative to your trade or potential trade. Here is a checklist you can use to make sure you catch the lion's share of news relative to your trading.
Players large and small come into the Forex market every day. Small traders have the advantage of not answering to clients or investors but often have the disadvantage of covering a lot of information in a short period of time. Some individual traders, because they're overwhelmed by the amount of data, decide to focus solely on Forex Price Action (register here for FREE online course on Price Action) because they hope to minimalize the amount of analysis needed to trade but it is often helpful to know the news.
Large traders or institutions have a heavy staff on hand to maintain their trading operations. Institutions with trading desks have economists on hand as well as technical analysts, traders, and risk managers to try and keep everyone performing at top efficiency. Luckily for you, most major data points are easily accessible and with a simple routine you'll be able to call down your daily analysis to make sure understand the pulse of the market you're trading and what's potentially on the horizon.
What developed the Night Before?
If you're trading any of the Asia-Pacific currencies like the JPY, AUD, OR NZD it's important to know what happened while you were sleeping in the US. If you're trading from that part of the world, then it would be helpful to know what happened in the US whether it is jobs numbers, CPI, or a Central Banker speaking about interest rate or stimulus policy. The easiest way to see what happened is through the Economic Calendar or reading the DailyFX Daily Market Briefs that breaks down the three trading sessions of the day.
Learn Forex: DailyMarket Briefs Can Update You on Major Overnight Developments
(Source: dailyfx.com/forex_market_news/daily_briefings)
What Other Markets Are Moving?
As the world market's become more and more intertwined you need to understand what's moving and why. So that you don't think the tail is wagging the dog, it's helpful to understand that when other markets are moving strongly there is often an underlying move in the Currency Markets. This is because all markets are priced in currency and if people want to move out of an investment fast, the currency often is sold to move money abroad.
Learn Forex: The Nikkei 225 move was built on a foundation of JPY weakness
(Created using FXCM's Marketscope 2.0 charts)
Multiple Time Frame Trendlines or Support & Resistance Levels
While this type of analysis can be done less frequently, it is no less important. Once a week or if there is a significant daily move, it is important to check support and resistance levels of the markets or trendlines that the market has been following in the fulfillment of the current trend. Once in a while a larger time frame will show a different pattern than a smaller time frame and you can choose which you want to trade on based on your risk profile.
Learn Forex: Multiple Time Frame Chart Analysis Can Help You See Upcoming Levels
(Created using FXCM's Marketscope 2.0 charts)
This type of analysis can also help you set profit targets or stop exits on your trade. If you would like to know what your $ profit or loss would be on the trade should one of your exits get hit, you can use our FREE Risk Management calculator on www.fxcmapps.com.
What High Importance Events Are Coming Up?
This is an important question that every trader with open positions should be able to answer. Answering this question last Friday could have helped you avoid the 170 pip gap over the weekend on the Cyprus news. The two tools you can use regarding this question is the DailyFX Economic Calendar with the filter set to high, or our DFX News Plug in from the App Store which will show you news events on the charts.
Learn Forex: DailyFX.com Economic Calendar for Week of 3/17/13
Courtesy of DailyFx.com/ Calendar
Learn Forex: Following Gap from EU Leaders on Cyprus Bailout
(Created using FXCM's Marketscope 2.0 charts)
By staying abreast of upcoming news you can limit the amount of shock to your account from a geopolitical announcement which can shake up the Currency Market. Combining upcoming major news announcements with multiple time frame chart patterns can also help you see when a currency pair may be ripe for a sell off or ready to continue the trend. All of these things are invaluable to a trader's toolbox.
Closing Thoughts
Developing the routine and organization to be on top of major market moving events will take a while. But make no mistake; it is worth it to you to know what's coming up in light of what happened over the weekend with the EURUSD. Lucky for you, Dailyfx.com has done the hard work of gathering the data so that all you need to focus on is to understand and apply the news.
Happy Trading!
---Written by Tyler Yell, Trading Instructor
To contact Tyler, email instructor@dailyfx.com.
To be added to Tyler's e-mail distribution list, please click here.
Unsure which indicators match up with your skill set?
Take our Forex Trader IQ Course to receive a custom learning path for how to trade FX.
DailyFX provides forex news and technical analysis on the trends that influence the global currency markets.