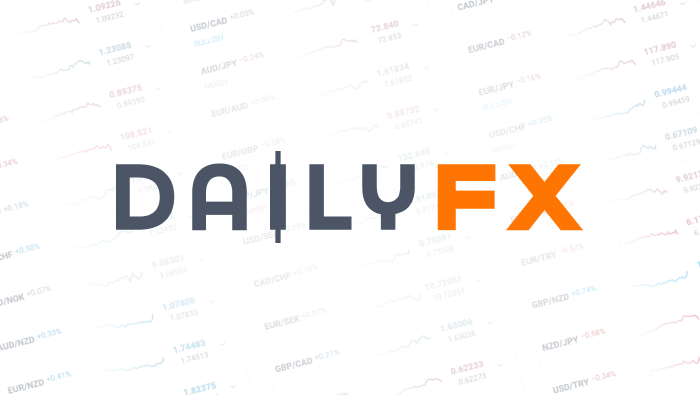 Confirmation Based FX Trading Plan
Talking Points:
-The Benefit of a Trading Plan
-Why Confirmation Matters
-Example of a Confirmation Based Trading Plan
"We're generally overconfident in our opinions and our impressions and judgments."
Daniel Khaneman, Thinking, Fast & Slow
The news never stops when trading the FX market. Sometimes, an economic news announcement is met with a surprising price move that entices people into a trade, even a low probability move like one against the trend. This is where a trading plan comes into picture in order to assist traders with a plan to follow as opposed to jumping on every move. Jumping on a move is akin to chasing price which can work sparingly but is also dangerous as some counter trend moves are unsustainable and in time, undesirable to enter.
A Trading Plan Allows The Market To Come To You So You Don't Chase Price
Presented by FXCM's Marketscope Charts
The recent headlines about Greece and the hopeful agreement with the Eurozone underlies the importance of a trading plan as price pivoted on the latest update and whether it was bullish or bearish without breaking key levels on either side. In short, without a trading plan you are subject to the latest headline which as we hilariously heard on Friday can even be misleading. Therefore, a trading plan with a focus on key price action levels can keep you level headed while news that can cause a currency pair to move around higher or lower is often rated on a relative scale of credibility and expectations.
Source: BusinessInsider.com
Why Confirmation Matters
Confirmation based trading is the act of waiting for a level to break in the direction of your desired directional move higher or lower in order to enter a trade. My first venture into confirmation based trading was through Elliott Wave. Regardless if you believe that Elliott Wave is the road map that markets follow isn't critical to understanding the value of confirmation.
Learn Forex: Confirmation Based on Key Chart Levels to Clear the Path of the Next Move
Presented by FXCM's Marketscope Charts
In the USDOLLAR chart above, you can see there is a cluster of resistance that is displayed with a yellow box and Elliott Wave labels and a level below labeled as support. A confirmation based trader would wait for a key level to break in order to allow that first break to clear the opposition to the trade and then trade in the direction of the break. Are there false breaks? Yes, there will always be false breaks but in the world of trading, we must manage risk by placing protective stops with healthy balances and disciplined use of leverage while allowing our winning trades to "pay" for our losing trades.
Example of a Confirmation Based Trading Plan
So how does this work out in the real world? In short, you take note of the overall trend and plan for a confirmation level to confirm the overall trend is continuing and enter in the direction of the trend with a protective stop below the recent corrective low. If the trend truly is continuing, the corrective low should remain unchallenged as the trend progresses and the trend follower benefits.
Presented by FXCM's Marketscope Charts
EURUSD Confirmation Trading Plan Example:
Trend Direction: Down since summer of 2014
Recent Support Price Preventing Trend Continuation: 1.1270
Recent Swing High Price That Would Show Countertrend Move
Continues: 1.1455
Minimum Profit Target: YTD Low @ 1.1097
As you can see from the EURUSD chart above, this trading plan is simple. The directional bias is for trend continuation but the entry is held off until a move is being made in the direction of the trend. This does not guarantee a profitable trade but rather puts the odds in your favor as you're trading in an already proven trend. Naturally, this should also include a beneficial Risk: Reward for you.
Happy Trading!
---Written by Tyler Yell, Trading Instructor
To contact Tyler, email tyell@dailyfx.com
To be added to Tyler's e-mail distribution list, please click here
Tyler is available on Twitter @ ForexYell
Video Lessons || Free Forex Training
Trading Using Fibonacci (13:08)
Trading With Moving Averages (14:25)
Reading the RSI, Relative Strength Index (13:57)
Money Management Principles (31:44)
Trade Like a Professional Workshop (1:44:14)
DailyFX provides forex news and technical analysis on the trends that influence the global currency markets.