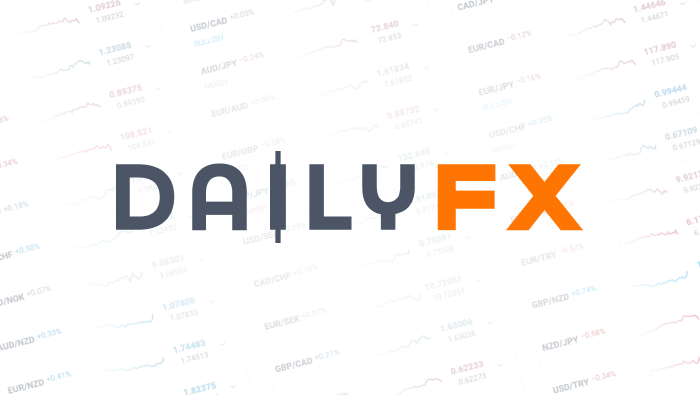 How to Spot & Trade a Reversal in Forex
Talking Points:
-The Enticement of Trading Reversals
-What's involved in a Reversal?
-How to Take Little Bets When Trading a Reversal
"My strategy has always been: be wrong as fast as we can. Which basically means, we're gonna screw up, let's do it as fast as we can so we can get to the answer.
-Peter Sims, Little Bets
Have you thought about why you want to beat the market? Beating the market is often piddled as an esoteric or hidden form of knowledge that few know but maybe, just maybe, you can learn. However, the market doesn't have to be beaten but rather, joined.
The Enticement of Trading Reversals
Trading reversals is made up of two-parts, one emotional and one part logical. The emotional part is that the trader's ego loves to call the top or bottom. The error with this emotional approach is that often, if the facts go against ones beliefs, then so much for the facts meaning that in order to protect beliefs that a top or bottom is in play, a trader will often push ahead trying to prove their theory correct.
The logical part is that risk-reward is so favorable when trying to catch or trade a key turn. You often have heard how important risk to reward is to a trader's ability to survive and thrive in their trading. Unfortunately, it's easy to use Risk: Reward as an excuse for the emotional pull to attempt to buy the bottom or sell the top but at the end, this approach should either be avoided or traded carefully in a manner that will be soon explained.
Recommended Reading: What is the Number One Mistake Forex Traders Make?
If you're a new trader who is trying to find the best method for trading, you may benefit from staying away up-front from reversals. Instead, trading can better be learned by first, identifying the major trend and second, finding trading opportunities within the overall trend. By finding trading opportunities in the overall trend, you can still have great Risk: Reward ratios without needing a rare sequence of event s are for a reversal to occur.
Learn Forex: If You Can't Beat Them, Join Them
Chart Created by Tyler Yell, CMT
What's involved in a Reversal?
A reversal is not created on a whim. While many new traders will look at a chart and see it as 'overbought' or 'oversold', there is a lot that goes into a top or bottom forming that can generate worthy trading opportunities. The key point to be made up front is that reversals are more rare than we give them credit for and the small corrections, less than a reversal where multi-week lows are made in an uptrend, often aren't worth trading. Therefore, when we believe a correction is turning into a reversal, we need to be skeptic and prefer trend continuation.
But what goes into a reversal? While this is not a definitive list, a true reversal requires a near global change of sentiment or feeling toward an investment. A change of sentiment requires a few things to fall in place that are rarely, if ever, by accident. First, the fundamental backdrop must change on multiple higher importance news events by way of a significant surprise to the upside or downside. In an uptrend, like we see with the USDollar, multiple tier-1 economic releases would have to miss economist expectations so that traders begin to doubt the validity of the rally. Should the news continue to support the rally, the difficulty and cost for institutions to exit the position would defer the exit of the trend for more substantial evidence.
Secondly, beyond the fundamental backdrop changing, a shift in multiple markets that are correlated or seen as a leading insight would have to change direction. One such market that many fund managers keep an eye on is the bond market. The bond market is seen as the leader of stocks,currencies, and commodities whereas commodities are the last to turn. Should the bond market or another key market that is correlated to the underlying currency pair begin to turn against its prior trend, that move could cause other large traders to take note and exit the trade that can have a cascading affect.
Recommended Reading: How to Use Market Correlations to be Well-Positioned for Big Moves
Learn Forex: EURUSD Resistance Should Be Honored Until Broken
Chart Created by Tyler Yell, CMT
Third, key technical barriers would need to break. A key technical barrier could be defined as multi-month support in an uptrend or resistance in a downtrend. Because many traders are developed on the 'buy low, sell high mentality', low prices are often not enough to interest people in exiting. For that reason, the first two components need to be in play before the third really matters. What can get traders in a lot of trouble, especially when leverage is applied, is when they disregard the fundamental and Intermarket picture and mistake a small correction for a reversal so that when the trend resumes and they're trying to pick a top or key turn, they're holding the trade against the trend.
Recommended Reading: How the BoJ Action Can Bring Clarity to Gold's Future
How to Take Little Bets When Trading a Reversal
Hopefully you can see with this article that the trend should not be fought until substantial evidence has surfaced. However, we can ask, how should we act when the evidence has surfaced? When the evidence has surfaced, 'little bets' are the best approach for two simple reasons; first, if a reversal is underway, you can load into the trend. Second, if you're wrong, which should be the base case scenario when trying to trade the end of the trend, you should enter with very favorable Risk: Reward.
If the Risk: Reward Doesn't Favor the Trade, the Trade Doesn't Favor You
Chart Created by Tyler Yell, CMT
The above example shows USDCHF. Should this uptrend be worth a short trade, we would have to see a substantial change to the underlying fundamental story, correlated markets breaking their prior trend, and key intermediate levels of support on this chart breaking as well so that you can enter with a favorable risk: reward along with favorable evidence that a reversal is underway. Of course, this should be done with a small trade and an attitude that isn't afraid to rejoin the overall trend should you get stopped out on your little bet that a reversal is underway.
Recommended Reading: Becoming a Fearless Forex Trader
Happy Trading!
---Written by Tyler Yell, Trading Instructor
Interested In Our Analyst's Best Views On Major Markets? Check Out Our Free Trading Guides Here
DailyFX provides forex news and technical analysis on the trends that influence the global currency markets.