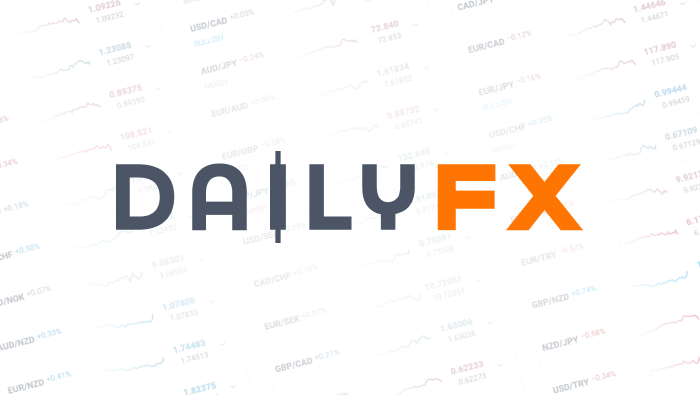 Don't Let This Rare Forex Technical Signal Go Unnoticed
Losing Money Trading Forex? This Might Be Why.
When an unexpected shock comes to a financial market, you may see a gap of price action on the chart. A Gap in and of itself is neutral, however, when you identify what type of gap and where a gap happened you can begin to develop a trade based on the gap. Here is a breakdown of what will be covered:
Gap Psychology & Why Gaps Happen
3 Types of Price Gaps
A Way To Trade The Current Gap on US Dollar
Why Gaps Are Rare in FX & Why They Happen
In simple terms, a gap takes place when a price bar opens far away from the previous bar and shows a space between the open or close showing you that no trades took place in between the last bars close and the current bars open.
Learn Forex: Major Gap on Week's Open upon Major Market News
In an extremely liquid market like FX, you will likely only see a gap on a weekend open when a significant event takes place that alters the underlying market that is being traded. The psychology behind a gap is what can make the technical occurrence worth considering a trade.
A gap in the US Dollar took place because of two main events over the weekend which had people worried and looking at hoarding money in treasuries i.e. US Dollar. The first was that the Syria deal was inked which many people feared could take US into another foreign conflict. The second and more significant from a financial market point of view is that the front runner for the Federal Reserve Chairman spot, Larry Summers, who was seen a stern hawk meaning he would likely bring about a stronger dollar overtime withdrew his name leaving in the running candidates who were much less aggressive in bringing the dollar back to strength.
Therefore, gaps happen because the underlying sentiment that brought the market to a close the prior week had radically shifted on the markets open. Now that you understand why a gap happens, lets breakdown the 3 major types of gaps that occur in chart analysis and look at a current trade opportunity based on the recent gap in the US Dollar.
3 Types of Price Action Gaps
Breakaway Gaps
The most exciting type of gap is known as a breakaway gap. A Breakaway gap takes place at a key level of price support or ceiling. The significance in a breakaway gap is that everyone holding back price at a certain level has obviously rushed out of the trade in such a way that the current trend may likely resume with little push back. A breakaway gap is similar to a seismic shift that can alter the likely route of price action for a significant amount of time to come.
Continuation Gap
Learn Forex: A Continuation Gap Helps Confirm the Previous Bias
The next gap should simply confirm the prior trend. This gap is simply known as a continuation gap and is often seen alongside trend lines. If you're holding a trade in the direction of the trend and find yourself in the favorable position of being in the trade that just gapped in your favor you may want to tighten your stop as the trend is likely confirmed and those who may have been on the other side of your trade are likely less of a force as their mass exodus caused the gap.
The last type of gap that every one would be weary of is an exhaustion gap. An exhaustion gap often happens when markets are parabolic or trading in a straight line and the last of the trend followers have entered into the trade. Naturally, when you have no more people entering into the trade the price will often fall and fall fast and the trend has likely ended. An exhaustion can often follow the previously mentioned type of gaps and can be used as a great entry confirmation of a trend turn.
A Way to Trade the Current Gap on US Dollar
As mentioned earlier, the gap that developed on Monday's open was a breakaway gap. That means that as the US Dollar Index was sitting at support on Friday's close, the open took out support with conviction as the USDOLLAR looks at further selling so we can look at targets below with a stop at Friday's close. In Technical Analysis, you'll often see that a break of support can convert the price floor into a price ceiling so we will use that information to place a stop above the new resistance point while entering into the trend.
Learn Forex: Trade Opportunity on US Dollar Breakaway Gap
Entry to Buy: Sell On a Break of Today's Low at 10,580
Stop: 10,660 (Friday's close is unlikely to be retested due to Breakaway Gap)
Limit: 10,386 (Fibonacci Expansion Target)
Closing Thoughts
The breakaway gap is not a crystal ball but rather shows you a dramatic shift in sentiment. As a trader, we can use the shift in sentiment to develop a trade idea regarding the US Dollar breaking through support. However, the stop is always key when developing a trade idea because we can only identify an edge but never a sure thing when trading.
Happy Trading!
---Written by Tyler Yell, Trading Instructor
To be added to Tyler's e-mail distribution list, please click here.
Unfamiliar with the Fibonacci Trading Tool?
Instantly register for this immediate and free Online Trading with Fibonacci Course so that you can locate future targets and trading points to assist your trading.
Register HERE to start your Forex learning now!
DailyFX provides forex news and technical analysis on the trends that influence the global currency markets.