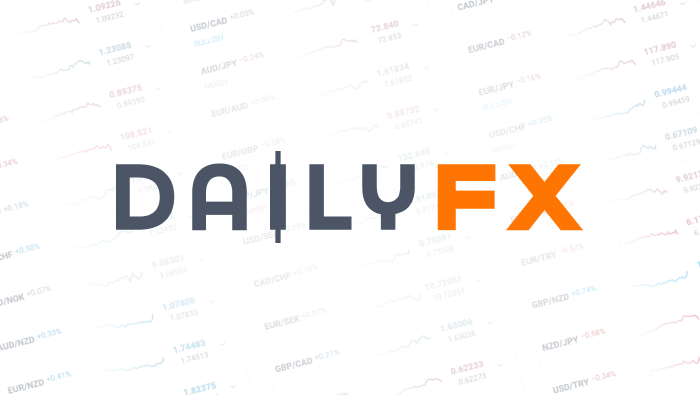 Three Beliefs That Turn Chart Patterns Into Trade Ideas
Article Summary: Chart traders have a common set of beliefs that help them to be precise when trading off of chart patterns. Learn the three beliefs in the article, own them, and you could be a much more effective and efficient trader.
To understand why some traders are effective and others are not, it can be helpful to look at their beliefs when approaching the charts. Most traders will have varying views of the market but in the end, traders who rely on the charts alone to make their decisions often have three beliefs or views that allow them to pull the trigger.
The Core Axiom: Price is King
The one thing not worth fighting is price. You can disagree with how someone views a chart pattern and where you feel it will complete but wherever price is now it's there for a reason that's beyond your control. Chart traders base all decision on price today and patterns that price are making to determine possible future moves.
The Three Beliefs of Chart Pattern Traders
Regardless of the timeframe you're analyzing the beliefs remain the same.
Belief 1: Markets price in all available information in Real Time
The first belief is often the most hotly debated and the most important to grasp. Another way of explaining this phenomenon is that markets are efficient. Efficient markets mean that when a trend is present the notion of a market being oversold or overbought is a fallacy because there are buyers at the price that you feel the market is overbought and the reverse is true on the sell side.
Many have been brought up to believe that markets can be bought low and sold high until the end of time because markets always move up. Many long-term charts will negate this belief that buying and holding is all you need for success. This belief comes in contrast to those who study only the news to make decisions and then decide on a trade based on the demand for the currency as opposed to what people are currently paying for the asset.
Learn Forex: Holding On To a Trade against the Trend Can Be Painful & Foolish
Belief 2: Prices Move with the Prevailing Trend
Fighting price is often a loser's game. This is why the saying the trend is your friend has become a mainstay for many traders right next to, "cut your losses short and let your winners run". One way to internalize the "price trend is king" axiom is to know that if the trend is your friend, trading against the trend is your worst enemy.
Learn Forex: Trying to pick a top in a steady uptrend is often more trouble than it's worth
The fact that price often moves with the dominant trend often becomes the support that traders use to decide when to enter the trade. Of course, there is no guarantee that the trend will continue but most traders decide to play the odds when an opportunity presents itself and enter in the direction of the trend with an appropriate stop loss and a decent trade size.
Belief 3: History Repeats Itself
When you see patterns forming on a chart, you're watching more than a rising or falling bar. You're seeing emotion and money collide which form chart patterns that present opportunity. And while technology and names change at the heads of Central Banks around the globe, the emotions of traders never do.
Learn Forex: Price Often Falls & Rises at Similar Levels When a Trend Is not present
One important thing to understand because you're putting your money at risk when trading is that every current chart pattern is unique in certain aspects. This doesn't mean it will not play out exactly like you expect but rather that you should anticipate the trade not to work out so that you don't over extend yourself on an individual trade. Because of this, you need to learn how to be wrong without losing money because your any one trade will be but of a thousand trades over your career.
Closing Thoughts
In closing, studying the past can be your key to unlocking the future. Beyond understanding the three precepts of chart trading, find a time frame and strategy that works best for you and your personality and continue to improve whenever you identify a mistake made in your trading. If you're just getting started with recognizing chart patterns and subsequent set ups, here are for chart indicators that are a great place to start.
Happy Trading!
---Written by Tyler Yell, Trading Instructor
To be added to Tyler's e-mail distribution list, please click here.
Unsure which indicators match up with your skill set? Take our Forex Trader IQ Course to receive a custom learning path for how to trade FX.
DailyFX provides forex news and technical analysis on the trends that influence the global currency markets.