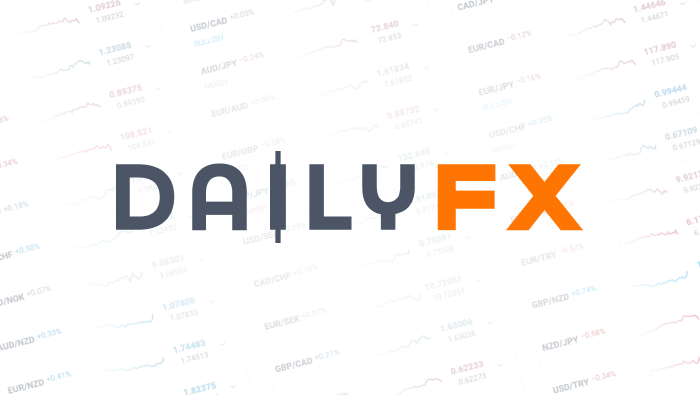 CNH Continues Downward Trajectory Following Retail Sales, Industrial Production, And GDP Announcement
Talking Points:
• GDP Slows To Lowest Reading In 24 Years.
• Retail Sales Data Outpace Expectations.
• Industrial Production Surges In 2014.
• CNH Falls After GDP Data Crosses Wire.
After posting the lowest annual economic growth in 24 years, the CNH continues a prolonged descent first embarked upon in November of 2014. This disappointing GDP report has outweighed the optimistic retail sales and industrial production data reported by the National Bureau of Statistics on Tuesday.
In December 2014 total retail sales year-on-year for China reached 2,580.1 billion yuan increasing from November 2014's reading of 11.7 percent to 11.9 percent in December 2014, beating leading analysts' expectations of 11.7 percent. Total retail sales YTD reached 26,239.4 billion yuan and crossed the wire at 12.0 percent, both matching the previous periods and leading economists' expectations of 12.0 percent. National online retail sales for the year 2014 reached 2,789.8 billion yuan, increasing 49.7 percent year-on-year. Retail sales of consumer goods in urban areas saw a similar increase of 11.8 percent year-on-year to 2,216.6 billion yuan in November 2014 as opposed to rural areas which registered a 12.4 percent increase to 363.5 billion yuan. In total for the year 2014 retail sales of consumer goods in urban areas was 22,636.8 billion yuan, up by 11.8 percent year-on-year, with rural areas increasing by 12.9 percent to 3,602.7 billion yuan.
Chinese industrial production year-on-year for December 2014 outpaced analysts' expectations of 7.40 percent, registering at 7.90 percent, and surpassing November 2014's figure of 7.20 percent. Industrial production YTD also beat leading economists' expectations of 8.20, coming in instead at 8.30 percent. State owned and state held enterprises increased in December year-on-year by 3.8 percent, collective enterprises surged by 0.9 percent, joint-stock enterprises ascended 9.3 percent, with enterprises funded by foreign investors increasing by 5.4 percent.
Despite optimistic retail sales and industrial production data, GDP growth released today came in at its lowest reading in 24 years, indicating an eminent slowdown. The annual expansion of 7.4 percent for 2014 is the slowest since 1990. In 2012 through 2013 China maintained an average annual growth rate of 7.7 percent. Leading up to 2010, Chinese annual growth averaged above 10.0 percent. The current slowdown in growth can be traced back to several indicators. Total fixed investment increased 15.7 percent last year, its lowest reading since 2001. Furthermore, property sales were down 7.6 percent last year, with unsold floor space up 21.6 percent by the end of December 2014.
The IMF lowered its expectation for the Chinese economy this year from 7.1 percent to 6.8 percent growth, indicating that investors could see slower growth out of China. Investors could also see further rate cuts similar to the one in the 4th quarter of 2014.With these expectations in mind, coupled with an ever-increasing USD due to expected Fed interest rate hikes, investors should expect a depreciating CNH in the near future.
DailyFX provides forex news and technical analysis on the trends that influence the global currency markets.