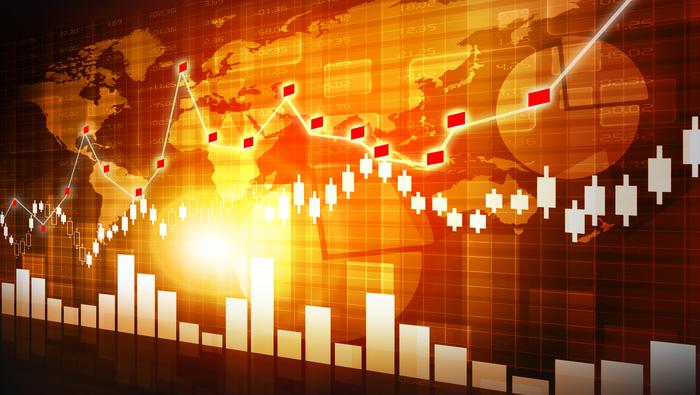 One Way to Reduce the Chance of a "False Entry" Signal>
Oftentimes a currency pair will give us a signal to enter a trade, we take the entry, and a few minutes/hours/days later we find that things are not working out according to our trading plan. While there is absolutely no way to know what is going to happen in the market with any amount of certainty, there is a way to reduce the likelihood of taking a false entry signal.
Take a look at the Daily chart of the GBPUSD below…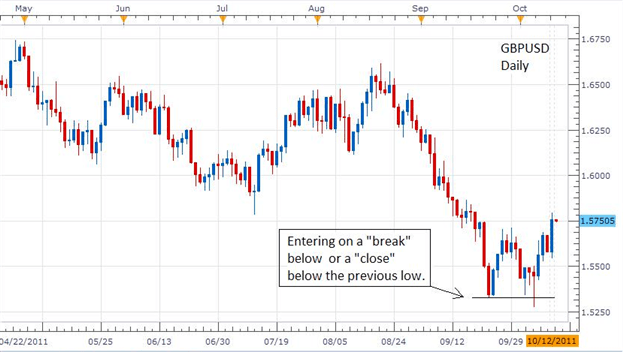 Since this pair is in a downtrend, we would only be looking to sell this pair. So when price breaks or "wicks" below the previous low, as it did in the example above, that is a valid signal to short the pair. However, we can see that the pair moved strongly to upside after taking out the previous low. In this case, taking out the prior low was a "false entry" signal.
The chance for a false entry could have been lessened, but never entirely eliminated, had the candle with the long wick closed below the previous low. In other words, had the red body of the candle been below our support line when the daily candle closed at 5 PM Eastern time, there would have been a greater likelihood that downside momentum would continue. This would be due to the fact that a close below the previous low would show that the sellers were strong enough not only to take out the prior low, but also maintain that strength through the close of the trading day.
While both entries are valid, the second one has the greater potential for continued downside momentum.
DailyFX provides forex news and technical analysis on the trends that influence the global currency markets.