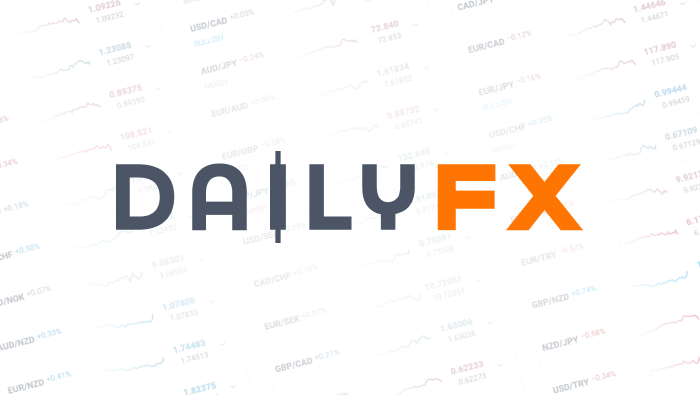 Why The Euro Could Still Be On The Move Amid French Politics
Talking Points
- It's assumed Emmanuel Macron will win the French election on May 7.
- If he does, this result is Euro-positive.
- But we don't yet know where Jean-Luc Melenchon's votes are going.
- See the DailyFX Economic Calendar and see what live coverage for key event risk impacting FX markets is scheduled for the week on the DailyFX Webinar Calendar.
Would you like to know more about trading the financial markets? DailyFX's trading guide should be your first stop.
May 2 could be an important date for Euro traders. On it are published the results of the voting intentions of some 450,000 registered members of Jean-Luc Melenchon's France Untamed political movement. They have been asked who they will vote for in the second round of the French presidential election on May 7 when centrist Emmanuel Macron and far-right candidate Marine Le Pen face off.
Currently, Macron is considered a shoe in to win the contest and become the Republic's next president. That's good news for the Euro and European stocks. The former Socialist economy minister and investment banker is fiercely European. And although he's a young political newcomer -- he formed his En Marche! (On the Move) movement only last year -- the 39-year-old represents a continuation of the Western liberal order that gave birth to the European project.
That's in stark contrast to Le Pen, who wants to tear it down. She's long regarded the Euro as 'enemy of the French' people and promises a so-called Frexit referendum on the country's continued membership of the European Union.
It's felt that Le Pen, given the toxic legacy of her National Front party (NF's founder, Jean-Marie Le Pen, father of Marine, has a history of convictions for racism, anti-Semitism and xenophobia, and was eventually expelled from the party by his daughter) will meet with solid resistance from most of the population.
It's expected that a so-called 'Republican Front' made up of everyone except Le Pen will band together, as it did in the 2002 election contested between Jean-Marie Le Pen and Jacques Chirac, and elect Macron France's next president. This toxic legacy explains Le Pen's move on Monday to step aside as NF leader in an attempt to broaden her appeal.
Done and dusted?
But could she pick up in the next round the votes garnered by Melenchon in the first? If she does, the French election may not be the done deal the market hopes.
Le Pen and the Communist-endorsed left-wing populist Melenchon, who finished a strong fourth in Sunday's vote, are seemingly polar opposites. However, he, like Le Pen, is fiercely anti-European and anti-globalization.
Source: The Daily Telegraph
During the campaign, he attacked Macron as 'the candidate of extreme finance'. He embraces similar policies to Le Pen on worker protection and anti-globalization and has vowed to quit NATO, the IMF and the World Trade Organization, although he is bitterly opposed to her anti-immigrant stance and views on radical Islam.
And crucially, unlike his losing opponents in the first round who have told their supporters to vote for Macron, he has so far refused to endorse either candidate in the next round. There is therefore a slim chance his supporters may sway to Le Pen, which could make the race tighter than the polls (which call it 61%-39% for Macron) currently suggest.
France Untamed has stated that none of its members would vote for Le Pen on May 7, while an IFOP survey says 48% of Melenchon's voters will back Macron, with 33% abstaining and 19% backing Le Pen. But the recent shocks of Brexit and Trump (who, remember, picked up plenty more votes from Bernie Sanders' supporters than was expected) tell us that nothing can be counted on.
The Euro Was Lifted By the First Round of Voting (EURUSD 30-Min Chart April 21-26)
--- Written by Oliver Morrison, Analyst
To contact Oliver, email him at oliver.morrison@ig.com
Follow Oliver on Twitter @OPWMorrison
If you're looking for trading ideas, check out our Trading Guides; they're free and updated for the second quarter of 2017
If you're looking for ideas more short-term in nature, please check out our IG Client Sentiment Data
Would you like to know more about financial market trading, or to get live coverage of major economic events? The DailyFX webinars are for you.
DailyFX provides forex news and technical analysis on the trends that influence the global currency markets.