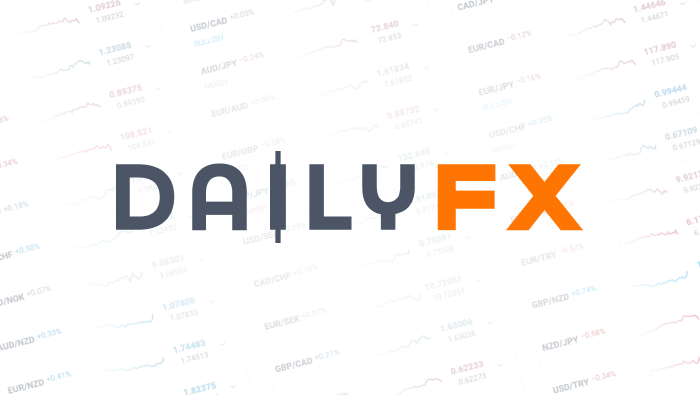 Will a 5th EUR/USD Sentiment Flip Follow the Path of Previous 4?
Talking Points
-EUR/USD sentiment flips positive for 5th time in 5 months; previous 4 times yielded a higher exchange rate
-Elliott Wave count suggests price may begin one last move higher to retest 1.17
-Below 1.10 will be cause to elevate alternate counts
Earlier today, EUR/USD sentiment flipped positive for the 5th time this calendar year. The previous 4 flips resulted in bursts higher on the exchange rate. Will this 5th time follow the previous patterns?
Well, a move higher in EURUSD does run counterintuitive to the renewed hawkish Fed. The Fed minutes from last Wednesday caught the attention of Fed watchers, though odds of a hike still remain a minority for June. Fed Funds futures for July have just tipped the 50% mark today for probabilities on a rate hike at a 52% chance. Retail traders are not impressed as EURUSD has been trading in a tight range for the past 3 days.
Though sentiment, measured through the Speculative Sentiment Index, shifts aggressively towards bulls, this large shift would typically be seen as a bearish backdrop for prices. However, the previous 4 instances of a bulls cracking 50% resulted in the bullish traders actually picking the right trade. This may initially seem to run against the intent of the SSI readings which can be a good contrarian indicator.
Upon closer inspection, each of the previous 4 instances occurred in an environment where traders participating in short positions plummeted (see purple arrows on the chart below). It was the evaporation of short traders that caused the aggressive shift higher in the SSI ratio. As a result, the market correction seemed to shake out the traders positioned short so it could take off higher.
It is worth noting that just because this pattern occurred in the past, doesn't mean it will continue moving forward. Correlations move into and out of the market without the market sending you a text it is changing!
Also, this morning's flip in price isn't as clear cut as the previous 4 flips. Yes, the number of traders positioned short have shrank 13.7% since last week. Last week's figures were 10% lower than the previous week so participation is decreasing week over week for multiple weeks in a row. However, the number of bullish traders are on the rise and is close to surpassing previous high water marks on March 1, January 29, January 22, and January 5.
See how traders are currently positioned by viewing real time SSI.
[Image 2]
Looking into Elliott Wave Theory, we have a couple of patterns we are watching. The higher probability pattern we are following at this point is an A-B-C larger degree flat pattern which we opened the door to on December 11, 2015. On this A-B-C flat pattern, blue 'A' and blue 'B' are already complete (see image 2 above). That leaves blue 'C' in process. 'C' waves unfold as a motive wave except for in triangles. Therefore, we are anticipating this 'C' wave to unfold as a diagonal type of pattern.
In the idealized diagonal pattern below, it appears like we are putting the finishing touches on the 4th wave of the 5 wave structure. Using ratio analysis, we are anticipating this 4th wave to terminate in the 1.1050-1.1200 price zone then turn higher. A material breach below 1.10 will be cause for us to reconsider our alternate counts.
[Image 3]
Many times, wave 5 of a diagonal reaches a trend line drawn from the highs of waves 1 and 3. A similar trend line drawn for the EURUSD places a wave 5 target near 1.17 which coincides with the August 2015 high.
Look for a pivot higher from nearby or slightly lower levels (1.1050-1.1200) for a run up towards 1.17. A material break below 1.10 causes us to reconsider.
If prices approach 1.17 it would place the larger degree flat pattern (that began March 2015) near a termination point. So unlike the previous year's range of price action, EURUSD traders will want to be nimble should price enter the 1.16 handle.
We've researched millions of trades and found that almost half of the traders (43%) turned a profit when implementing this simple technique that every trader has control over. Learn about that tweak in pages 13-14 of the Traits of Successful Traders Guide [free registration].
Still not sure about the direction of the EUR/USD? Consider downloading and reading our USD and EUR quarterly forecast which was just released and available here.
Check out the latest standings for the FXCM trading contest HERE.
---Written by Jeremy Wagner, Head Trading Instructor, DailyFX EDU
Follow me on Twitter at @JWagnerFXTrader .
See Jeremy's recent articles at his Bio Page.
To receive additional picks or articles on using Elliott Wave Theory, join Jeremy's distribution list.
DailyFX provides forex news and technical analysis on the trends that influence the global currency markets.